UK Eurovision disappointment
The UK's hopes of breaking its Eurovision curse came crashing down when veteran crooner Engelbert Humperdinck scraped into last-but-one place in this year's contest.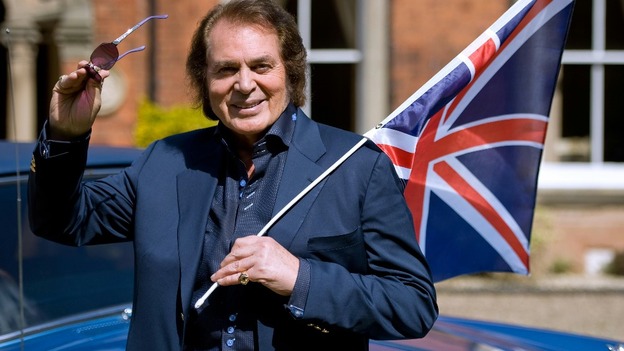 Engelbert Humperdinck said he "did the best for my country" at the Eurovision Song Contest after the UK ended the competition in last-but-one place.
The singer, nicknamed The Hump said: "I've had many highs in my career and Eurovision has been a wonderful experience.
"I want to thank everybody, especially my fans around the world for their words of support.
"I did the best for my country, the rest was out of my hands."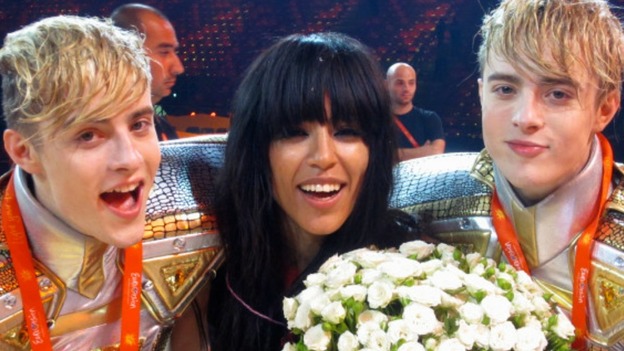 Irish twins John and Edward Grimes - otherwise known as Jedward - tweeted this photo of them celebrating with Eurovision Song Contest winner and Swedish singer, Loreen after the show.
Advertisement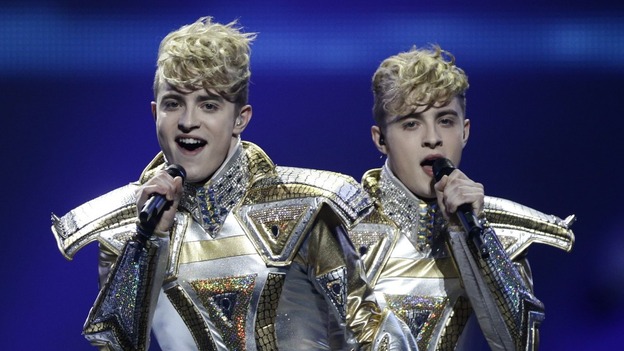 Irish twins John and Edward Grimes - otherwise known as Jedward - couldn't improve on their eighth place scored in last year's Eurovision Song Contest.
They came 19th despite an enthusiastic performance of Waterline, which saw them singing around a fountain in the middle of the stage and jumping into it at the end of the song.
The duo reacted to the night on Twitter: "We have the Best fans in the World" and "Thank you to everyone you are all our winners! Jedward fans!"
Britain have finished in 25th position out of 26 countries in the 2012 Eurovision Song Contest.
Singer Englebert Humperdinck received 12 points to secure the second-from-bottom place, which was five more than Norway (7). Jedward came 19th with 46 points.
28-year-old singer Loreen has won the 2012 Eurovision Song Contest for Sweden with her song Euphoria.
She amassed a total of 372 points to secure Sweden's fifth Eurovision Song Contest win overall.
After 36 votes that have been cast from 42 countries, Britain find themselves second from last in the Eurovision Song Contest Standings - a single point ahead of Norway.
Advertisement
Britain has so far only managed to get one point in voting at the Eurovision Song Contest. 25 out of the 42 countries have given their votes. It puts Britain in last place as things stand.
Greece get the first 12 points from Albania!! #eurovision
Well having watched the montage. It's Moldova/Germany/UK/Ireland. In that order, Top 4. A
Silver mudflats on their shoulders & a fountain. Must be Jedward. #Eurovision
The Jedward song ever. Definitely gets my vote tonight!
So many good 80s jumps in the air!
Load more updates
Back to top