M&S profits fall by 1%
Marks and Spencer has reported a 1% fall in annual profits to £705.9 million for the year to March 31 - its first drop in three years.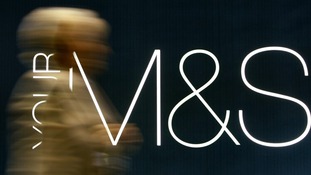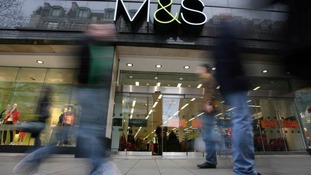 M&S profits drop is not significant: the real news is their profit prediction u-turn. They don't see consumer confidence returning soon.
Read the full story
Advertisement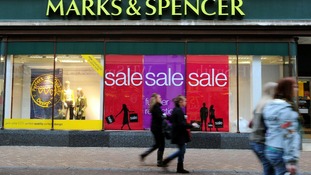 M&S announce their first fall in profits in three years. Will the CEO follow the example of Tesco boss Philip Clarke and waive his bonus?
Read the full story
Marks & Spencer boss Marc Bolland slashed sales targets for the next year as he announced the first fall in profits for three years.
In November 2010, the group set a target to grow revenues between £1.5 billion and £2.5 billion over three years
This has been cut to £1.1 billion and £1.7 billion
The company will invest £200 million less in UK stores over the next two years
Marks and Spencer Chief Executive said the retail giant had performed well in the tough economic conditions of the last year.
Marks & Spencer performed well in a challenging economic environment, growing group sales by 2% and holding market share. [...]

We managed the business prudently with tight control of costs and capital investment, delivering earnings in line with last year, and substantial efficiency savings in our capital investment plans.
He outlined plans for further expansion internationally, and online.
Whilst the economic environment has deteriorated since we first set out our strategic plans, we have made significant progress.

Our UK pilot stores are delivering good results, which has given us the confidence to launch phase two of the programme.[...]By the end of this year we will be transacting from 10 websites worldwide and opening around 100 international stores per year.
– Marks and Spencer Chief Executive Marc Bolland
Retail giant Marks & Spencer has reported a 1% fall in annual profits, the first such drop in three years.
Total UK sales are up by 1.5%
Food: up by 3.9%
General Merchandise: down by 0.9%
Clothing: up by 0.2%
Home: down by 10%
Profit before tax: £705.9 million (last year's before tax profit: £714.3 million)
Advertisement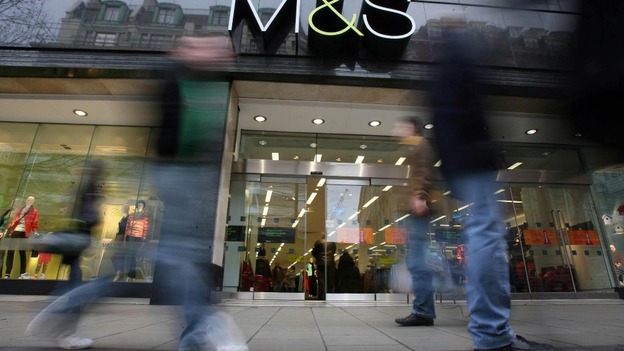 Marks & Spencer reported a 1% fall in annual profits for the year.
This year they made £705.9 million profit before tax, compared to £714.3 million last year.
The fall is the first drop in profits for the retailer in three years.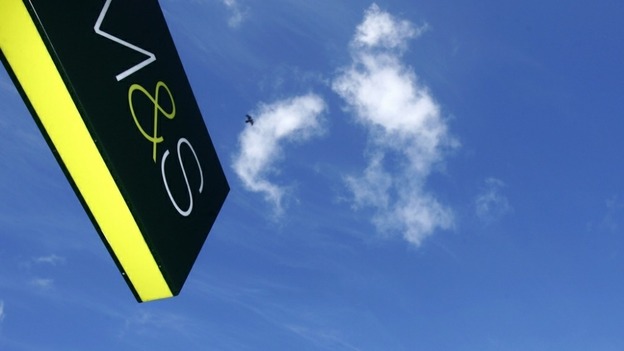 Marks & Spencer Group Plc is forecast to report a 3% fall in pre-tax profits to £694 million in the year to the end of March, while sales are likely to be around £9.9 billion.
Mr Bolland is expected to step back from his goal to boost sales to between £11.2 billion and £12.2 billion by 2014 as the economic headwinds show no sign of abating.
The squeeze on household incomes in the UK, where M&S has 700 stores, is likely to take some of the blame for the weaker performance, but a failure to keep up with its rivals in clothing, such as Next and Primark, is also at the root of its problems.
Nick Bubb, independent retail analyst, said: "In all, he has not delivered the sales he needs with his three-year target. The focus is on whether he will admit that the year has started badly."
The group has said its prospects look brighter as the Diamond Jubilee, Euro 2012 football championships and Olympics will play into its hands by giving cause for celebration over the summer.
Against this somewhat gloomy backdrop and current situation we believe that M&S has toughed it out reasonably well. Whilst trading momentum for 2011/12 was far from stellar, the business performed robustly in clothing and general merchandising, given market conditions, while the food business did well to outperform a tough sector.
– Shore Capital analyst, Clive Black.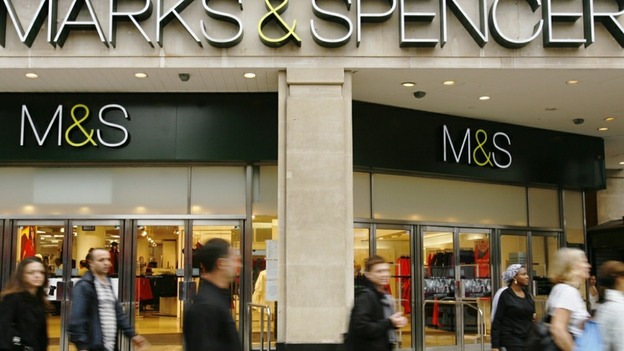 Marks & Spencer boss Marc Bolland is set to come under increased pressure from investors later today as the retail chain are set to unveil its first fall in annual profits for three years.
Back to top