Clegg's Greek pledge hopes
Nick Clegg has said he hopes Greece "chooses to stay in the eurozone and stick to agreements they signed up to." The German foreign minister has repeated his opposition to eurobonds to help struggling fellow member states.
Deputy Prime Minister Nick Clegg is meeting the German Foreign Minister in Berlin.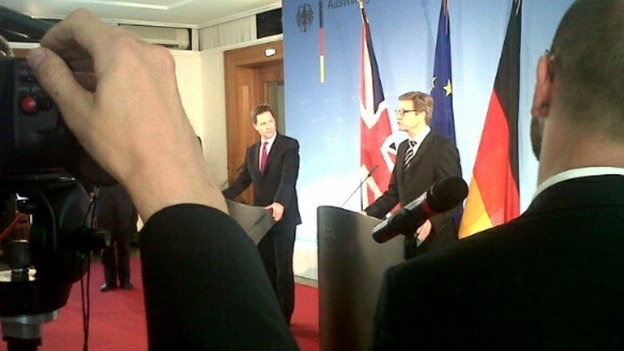 Mr Clegg said: "We are meeting at a very, very critical moment, in growing sense of crisis in the EU and eurozone, that dominated discussions".
He added: "Fiscal discipline and growth not irreconcilable...you can't have one without the other. In recent weeks the debate has matured, it's increasingly about how to deliver both".
Credit rating agency Fitch have said that Italy and Spain are the most exposed to contagion if Greece leaves the eurozone:
A Greek exit is not Fitch's base-case scenario; but if it were to happen, Italian and Spanish insurance companies would most likely be placed on Rating Watch Negative or experience limited downgrades following a similar action on the sovereign ratings - even if the exit were accompanied by an effective EU policy response, and relatively orderly.
Advertisement
German Economy Minister Philipp Roesler has reiterated his country's resistance to using euro bonds, a form of pooled debt-raising across the euro states, that France and others believe would help bolster Europe's flagging economy:
We believe that euro bonds are the wrong tool to stabilise Europe because it would take away the pressure for reform in our partner countries and it would also undermine market discipline.

Eurobonds would reward those countries with unsound budgetary policies and it would punish those states that try to have a sound budgetary policy.
A Greek withdrawal from the euro would cause "unpredictable, irrevocable damage" to the single currency that "no rational person" should advocate, Nick Clegg is expected to warn today.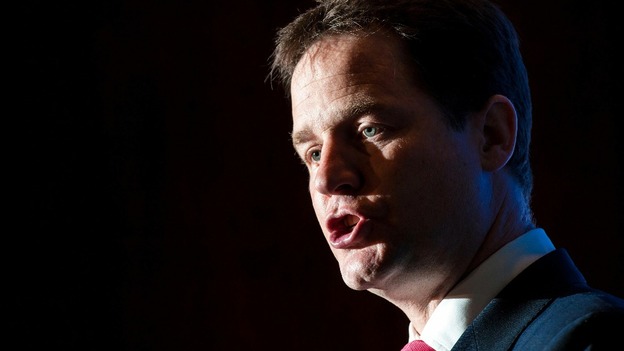 In a speech in Berlin, Mr Clegg will attack the idea "being whispered behind cupped hands" that Greece's exit could be a good thing for the rest of Europe.
Danny Alexander has told ITV Daybreak that the situation is Greece is the most pressing facing Europe:
The situation in Greece is most pressing and worrying at the moment.

No rational person would think it would be right that Greece should come out of the Euro, that would have an effect all around the world.

What we've been doing is working very hard to encourage and press our partners in the Eurozone to take the steps that are needed to stop this crisis going on any longer.
Worries about electoral turmoil in Greece, and Spain's spiralling borrowing costs are piling the pressure on European Union leaders who met in Brussels last night.
EU officials are said to be urging them to prepare for Greece's exit from the Euro, and that led to big falls on European stock markets.
Advertisement
Prime Minister David Cameron said that everybody in the meeting agreed that deficit control and growth go hand in hand, stating that "you must do one to get the other."
The message that we send today is clear, we will stand by Greece whilst Greece stands by its commitments. There is a democratic process taking place in Greece and we respect that, lets wait for the people of Greece to have their say in June. It is important to note, the European Council sent a clear message to Greece, we want Greece to remain in euro area.
– European Commission President: Jose Manuel Barroso
European Council President Herman Van Rompuy said that eurobonds were only discussed in the framework of deepening the monetary and economic union of the eurozone.
European Council President Herman Van Rompuy speaking after last night's EU summit summit.
Load more updates
Back to top