Egyptian presidential election
Polls have reopened in Egypt in the first democratic presidential election in the country's history. The country has been under military rule since Hosni Mubarak was ousted from power during the Arab Spring last year.
Polls close after first day of Egyptian election
The polls have closed on the first day of Egypt's presidential election. Polls will open again tomorrow for the final day of the first round of voting.
First-round results will be formally announced on Tuesday, but the outcome could be clear by Saturday.
Reports: Low turnout in Egyptian elections
Early reports suggest that voter turnout is not as high as it was during the Egyptian parliamentary elections in November 2011, although it is a mixed picture across the country.
People are speculating on Twitter about why this may be, with some suggesting that the absence of the threat of fines or the weather could be a factor.
The complete lack of lines in front of poll stations makes me wonder if the long lines for parliament elections were due to threat of fines
From
@NadiaE
on Twitter:
Many people didn't vote today to avoid the crowds and scorching heat. I think the turnout will increase at night and tomorrow #Egyelections
From
@mowakil
on Twitter:
Advertisement
Egyptian electors cast first 'real' vote in decades
People queued at polling stations all over Egypt today to cast their votes in the first free presidential elections since the end of Hosni Mubarak's 30-year reign.
For many elderly voters, it was their first chance to have their voice heard.
74-year-old, Mohamed Abdul Radi told Reuters: "People are coming out in droves because they feel, like me, that this is the first time my vote has value.
"For the first time. Before this it didn't matter to me whether or not I came out to vote. The results were predetermined. But now I feel that my vote genuinely counts."
How to read Egyptian election posters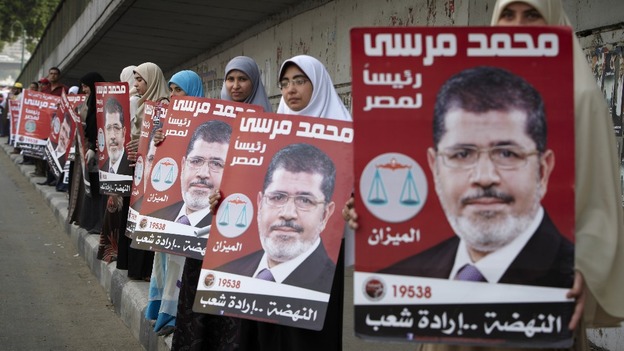 Ever wondered what election posters in other countries look like?
Bassem Sabry, a writer on Egyptian current affairs, has posted the main Egyptian election posters here and interpreted their meanings too.
Egypt's Interior Minister: Vote-rigging impossible
Egypt's Interior Minister, Mohammed Youssef, told BBC Arabic that vote-rigging in the election would be impossible. He said that judges overseeing the polling stations would start counting the ballots on Thursday, watched by representatives of the candidates.
The ballot boxes will then be sealed before being taken to the Higher Presidential Election Commission (HPEC). He also said that "no crime" has been reported on polling day.
Main candidates cast votes in Egyptian election
The main candidates in the Egyptian election have cast their votes.
Amr Moussa is seen as the most prominent candidate. A former foreign minister under Hosni Mubarak and the head of the Arab League, many see him as a pair of "safe hands".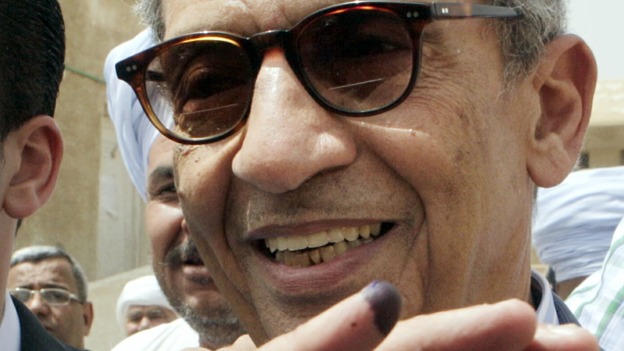 Abdel-Moneim Abolfotoh is seen as a candidate that can appeal to both liberals and Islamic conservatives. He has said that multi-party democracy and personal freedoms are at the centre of his campaign.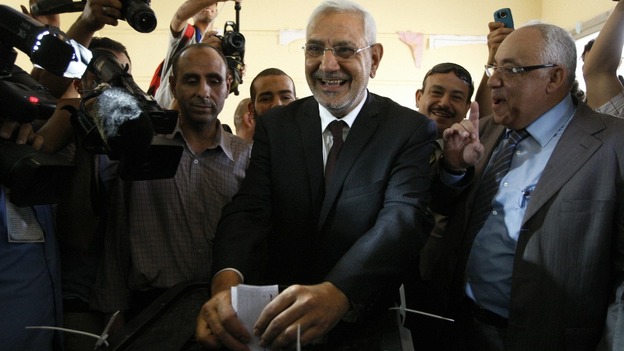 Mohammed Morsi is the candidate for the popular Muslim Brotherhood. He used to be an engineering professor in the US.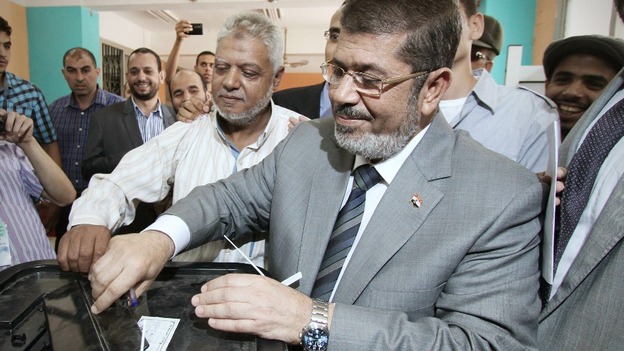 Advertisement
Jimmy Carter in Egypt as elections get underway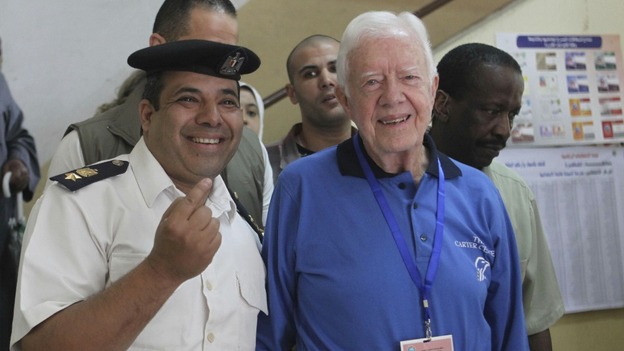 Former U.S. President Jimmy Carter has visited a polling station in the Sayeda Aisha neighbourhood of Cairo, Egypt. The Carter Center is in Egypt to monitor the first presidential elections since a popular uprising deposed Hosni Mubarak last year.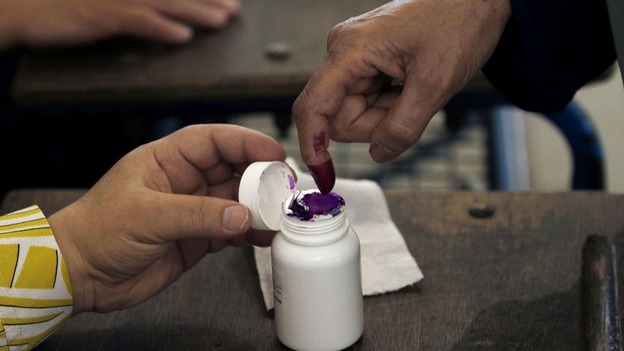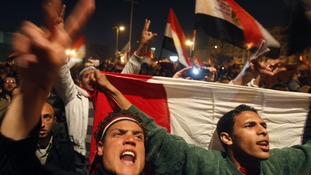 Polls have opened in Egypt as part of the first elections to be held since Hosni Mubarak was ousted in February last year
Read the full story
Polls have opened in the first democratic elections to be held in Egypt since Hosni Mubarak was ousted in February last year.
Thirteen candidates will contest the two-day poll, including Islamists, liberals and two with military backgrounds.
No outright winner is expected from the two-day vote, so a runoff is scheduled for June 16-17 between the two top finishers.
Back to top