Hodgson's England face Norway
New England manager Roy Hodgson will be in the England dugout for the first time tonight as his team takes on Norway in Oslo in a Euro 2012 warm-up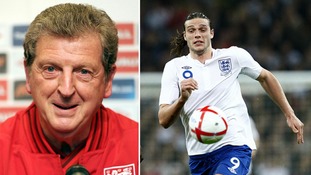 Roy Hodgson will offer Andy Carroll first shot at leading England's Euro 2012 attack in Norway tonight.
Read the full story
A previous meeting between England and Norway in a World Cup qualifier match 1981 led to a somewhat excited Bjørge Lillelien's famous commentary.
Advertisement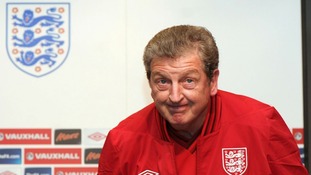 As Roy Hodgson takes charge for the first game of his England managerial game in Oslo he must surely be feeling the pressure.
Read the full story
The England manager Roy Hodgson spoke today about the form of the players in his squad, some of whom have injuries.
He dismissed doubts over whether Manchester United striker Danny Welbeck would be able to play because of his ankle problem.
Liverpool defender Glen Johnson will miss tomorrow's friendly against Norway due to an infected toe, but should recover by next week.
Hodgson also said that Tottenham midfielder Scott Parker has been "fully active" in all of the training sessions, despite an Achilles injury.
The England captain Steven Gerrard has denied that there are any divisions in the squad over the reported differences between John Terry, Rio Ferdinand and his brother Anton.
Asked whether there are any divides in the England squad over the reported disagreement between John Terry and Rio Ferdinand, Steven Gerrard said:
It's false, it's false. We're united, we're together and we're all after the same thing and that's to win. We'll make sure there are no divides and we'll make sure that there are no divides because it's something that we don't need.
He was referring to rumours that Rio Ferdinand was left out of the squad due to his differences with Terry over the latter's alleged insult to Rio's brother Anton Ferdinand.
Advertisement
The England captain Steven Gerrard has said he hopes the team will perform better than at the World Cup in South Africa in 2010.
All we can do is give it our best shot ... and try and perform at a better level than we did in South Africa.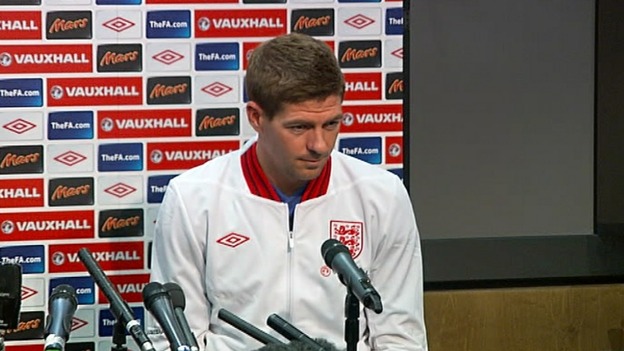 The England captain Steven Gerrard is speaking to reporters ahead of the team's first friendly against Norway on Saturday. He has described Roy Hodgson as a "top manager".
Roy Hodgson has said he has been impressed with the enthusiasm and energy of the England players in training so far. But he reminded reporters that roughly a third of the players have not been able to attend training so far.
Certainly the ones [players] I've worked with, I can only heap praise upon them ... My first impression of this group is a very good one.
– roy hodgson
The England manager Roy Hodgson has said that Danny Welbeck's injury has not healed as quickly as he had hoped, but medics have assured him that he will be ok.
Welbeck missed Wednesday's training session with an ankle problem.
Hodson admitted that Welbeck is an important player to the squad, which is currently "light in the forward area", particularly because of Wayne Rooney's ban in the early matches,
Load more updates
Back to top