Doctors defend taking action
Doctors have backed a proposal to take industrial action over changes to their pensions. The British Medical Association defended their decision in an open letter to newspapers.
The British Medical Association has published an open letter this morning saying it is with "great regret" that doctors have been "forced" to take industrial action on June 21, claiming it is because of unfair changes to pensions.
Dr Richard Vautrey from the British Medical Association, who supports the industrial action, and breast cancer surgeon Simon Marsh, who's against it, spoke to Daybreak about the impact the action may have.
The British Medical Association said the decision for doctors to take industrial action over pension changes had not "been taken lightly", in an open letter to newspapers.
A majority of BMA members decided to take action over the changes, with doctors set to refuse all non-urgent care on June 21. The letter, printed in The Daily Telegraph, Daily Mail and Sun, said: "On that day, doctors will be in their usual workplaces but providing urgent and emergency care only.
"We will be postponing non-urgent cases and although this will be disruptive to the NHS, rest assured, doctors will be there when our patients need us most and our action will not impact on your safety."
Advertisement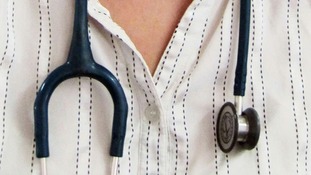 Labour's Shadow Health Secretary Andy Burnham said the decision by the British Medical Association to go on strike showed the strength of feeling against the Government's pension reforms.
However he urged but doctors to "pull back" from taking any action that could impact patient care.
This result reflects the clear strength of feeling in the profession at the arrogance of a Government attacking public services from every angle.

It's the BMA's right to make their own decision, but even at this stage I would urge doctors to pull back from any form of action that damages patient care, including disruption to non-urgent care.

Instead, I would urge the BMA to follow other routes in making clear the substance of their disagreement with the Government.
Hospital Consultant, Richard Marks, says he believes doctors going on strike is morally wrong and won't have the desired effect.
The Health Secretary, Andrew Lansley, said strike action by doctors would not change anything over the deal on pensions.
Advertisement
People know that pension reform is needed as people live longer and to be fair in future for everyone. We have been clear that the NHS pension scheme is, and will remain, one of the best available anywhere. Every doctor within 10 years of retirement will receive the pension they expected, when they expected. Today's newly qualified doctor who works to 65 will get the same pension as the average consultant retiring today would receive at 60 - the BMA have already accepted a pension age of 65. If doctors choose to work to 68 then they could expect to receive a larger pension of £68,000.
– Andrew Lansley MP, Health Secretary
In a statement the British Medical Association said:
We have no option but to take this action. Care will be disrupted but safety will be a priority. Patients do not need to do anything at this stage... We will work with managers to give people as much information as possible... We are not seeking preferential treatment, we are seeking fair treatment... The government has torn up a fair, sustainable deal on pensions reached only four years ago."
BMA: Doctors will take industrial action on June 21 in a dispute over pensions.
Director of NHS Employers, Dean Royles
Load more updates
Back to top