Ireland backs euro budget rules
Ireland has officially passed the European fiscal treaty that sets strict new budget rules on members of the eurozone. 60.3% of voters who took part in the referendum voted in favour.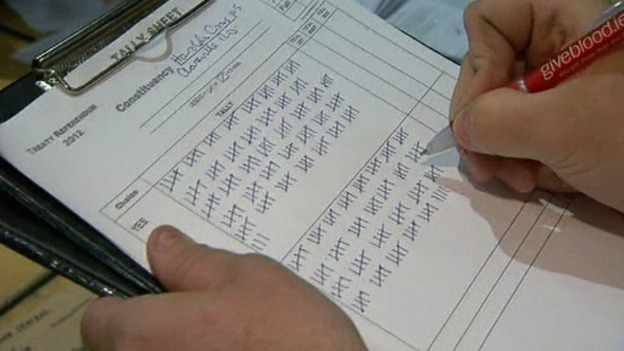 Keep track of the results of the Irish referendum as they come in with this interactive map.
The first four constituencies in the Irish referendum on the EU fiscal treaty have returned the following results:
Limerick City: Yes 60.69% - No 39.31%
Galway East: Yes 63.25% - No 36.75%
Tipperary South: Yes 60.7% - No 39.3%
Waterford: Yes 57.66% - No 42.34%
Advertisement
There are increasing signs that Ireland has backed the new European fiscal treaty.
Only six counties so far have voted no. One was Donegal where support for Sinn Fein is strong.Its leader Gerry Adams spearheaded the No campaign.
Most mainstream politicians insisted a Yes vote was crucial for Ireland's economic stability.
The first constituencies to return a result today in Ireland's referendum on the European fiscal treaty, Tipperary South and Galway East, have declared an overall 62% majority in favour as campaigners on both sides accepted victory for the Yes campaign.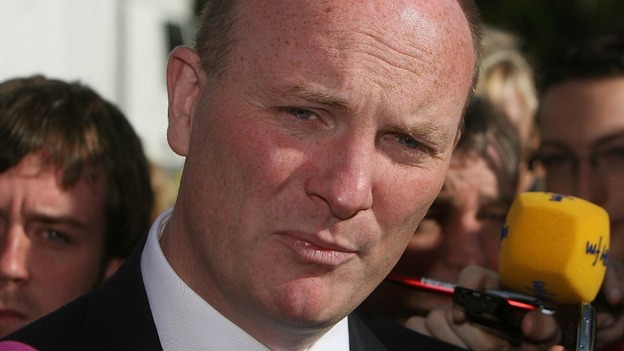 Libertas founder and No campaigner Declan Ganley has said that "it clearly is a yes vote," public broadcaster RTE reports.
Speaking at the Dublin Castle count centre, Mr Ganley said the majority of the electorate in Ireland has "expressed trust and faith in our partners in Europe to do the right thing."
"I hope that that trust will be repaid," he added.
The Referendum Returning Officer has told public broadcaster RTE she expects the final results between 4pm and 6pm tonight.
Advertisement
Unofficial results in the Irish referendum suggest that the EU fiscal treaty will pass, according to senior figures from both sides of the campaign. The first official results are expected very soon.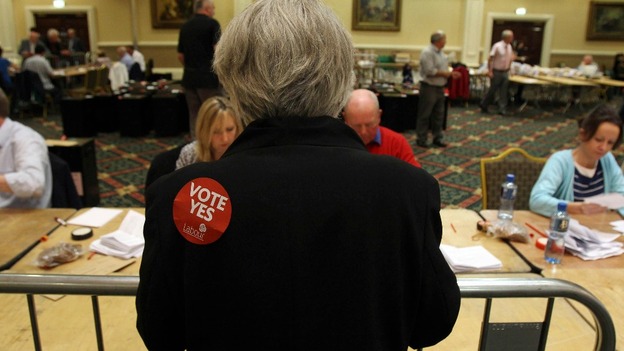 Early indications are that Ireland has voted to back the new European fiscal treaty. Counting began at 9am this morning. The final result won't be known until around 6pm.
Based on early results from the Irish referendum, a Yes vote is looking likely, according to the Irish minister for European affairs. Lucinda Creighton said:
We are very, very confident. We'll have to wait another half an hour to see how the tallies are looking, but so far so good.
Counting has begun in the Irish referendum on the EU fiscal pact which is designed to enforce economic discipline in the Eurozone.
Load more updates
Back to top