'Unpaid' jobless Jubilee stewards
A security firm has allegedly forced a group of long-term unemployed jobseekers to sleep under London Bridge before working on the Diamond Jubilee river pageant. There are reports that the attendants were unpaid for their work.
The Government has dismissed claims that it is exploiting cheap Labour through its Work Programme, which was introduced to provide work experience for the long-term unemployed.
It follows allegations that a security firm, which is part of the programme, used jobseekers to steward the Diamond Jubilee celebrations and provided poor work conditions.
The case has raised questions not only about the Work Programme but also about the role of security firms during the Olympics.
The head of the TUC union Brendan Barber has said that the alleged treatment of unpaid jobseekers working as stewards at the Diamond Jubilee highlights the "damage" that can be done to unemployed people desperate to get back into work.
He warned that it was not an isolated incident, as a Downing Street spokeswoman claimed earlier.
This case has attracted attention because of its link to the Diamond Jubilee. Sadly low-paid vulnerable employment such as this occurs on a daily basis throughout the country. The number of involuntary temporary workers is at a record high.
– Brendan Barber, TUC General Secretary
Advertisement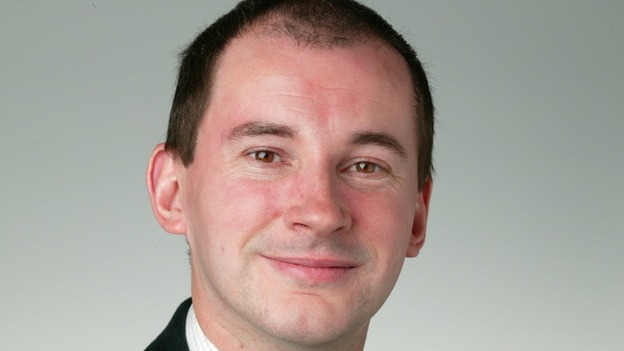 The Liberal Democrat MP Stephen Williams has said he is urging the Work and Pensions Secretary and Employment Minister to investigate the allegations made against Close Security UK.
He said that he supports the Government's Work Programme, which is designed to provide unpaid training and experience for the long-term unemployed. But he said that the allegations, if true, undermine public confidence in the programme.
He said: "It does look in this particular case that a contractor working with the Work Programme has treated people under their care in an appalling way.
"Just because somebody is volunteering, it doesn't mean you can treat them badly."
Tomorrow's People, the national employment charity who supplied security staff to private security firm Close Protection UK over the Jubilee weekend, say they are going to launch an investigation into allegations staff were forced to sleep under London Bridge.
What happened to our clients on their arrival in London was totally unacceptable and is contrary to the Tomorrow's People way of operating.

We are very concerned at Close Protection UK's lack of care for our clients and lack of attention to their safety and wellbeing. We are urgently reviewing our involvement with Close Protection UK.
– Abi Levitt, Director of Development, Tomorrow's People

The charity explained their relationship with the security firm, and stressed that no one was "obliged" to take part.
CPUK has been working with us in Plymouth and Bristol for the past six months. They have been involved in pre-employment training specifically for the security industry and supporting some of ourclients through their NVQ qualification.

Those clients need practical work experience and when CPUK offered the opportunity for stewarding work at the Jubilee event, our Employment Advisers notified appropriate people on the programme. None of these clients was obliged to take part and each has done so of their own choice.
– Abi Levitt, Director of Development, Tomorrow's People
Molly Prince, managing director of Close Protection UK, says the situation has been "exaggerated".
We're talking about two or three people complaining out of 220 staff that were supplied to the event.

It was badly handled and for that we've extensively apologised. We're not in the business of exploiting free labour.
Speaking on Radio 4's Today, she said the stewards had been left under London Bridge after the bus arrived there two hours earlier than scheduled.
There was an employee on the bus. That's an issue for myself to deal with internally and I don't agree with his decision to allow the deployment of these people into the bridge area.

They should have been left on the coach until the director arrived on site with the other staff members.
Ms Prince also insisted there was "dry sheltered accommodation" provided at the campsite and that the "logistical mistakes" from the weekend would be "learnt from in readiness for the Olympics".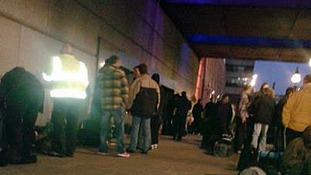 The Government has dismissed calls for an investigation into "unpaid" jobseekers being used as Jubilee stewards under its Work Programme
Read the full story
Advertisement
The national employment charity, Tomorrow's People, has said it is reviewing its involvement with Close Protection after revelations of the security firm's treatment of unpaid jobseekers that were stewards at the Queen's Jubilee celebrations.
We're also very sorry to our clients that were involved and we're making contact with them asap #jubileestewards
#jubileestewards we'll be issuing a full statement tomorrow morning - we're urgently reviewing our involvement with Close Protection UK
@johnprescott @guardian John - what happened to our clients was totally unacceptable and contrary to how Tomorrow's People operate
Close Protection UK (CPUK), the security firm accused of using unpaid jobseekers to police the Jubilee celebrations, has contracts to provide security at the Olympics.
A spokesman for CPUK has claimed that the work experience was given to jobseekers as a trial before receiving paid work during the Olympics.
The former deputy prime minister John Prescott has called for a review of the company's Olympic contract, saying: "It would be completely inappropriate for a company that appears to have such a blatant disregard for the care of its workers to be policing such a prestigious event."
These are some of the allegations that two jobseekers have made against the security firm Close Protection UK (CPUK). Both were working as stewards for the firm at the Jubilee River Pageant on a work experience basis.
Asked to spend Sunday night under London Bridge
Made to change into security gear in public because of lack of changing facilities
Given no access to toilets for 24 hours
Taken to a swampy campsite after working a 14-hour shift
CPUK has said that the episode was part of an assessment for a qualification inspectator safety and that the working conditions are "thenature of the business".
The former deputy prime minister John Prescott has urged the Home Secretary to investigate allegations that a security firm used unpaid jobseekers to steward the Queen's Diamond Jubilee.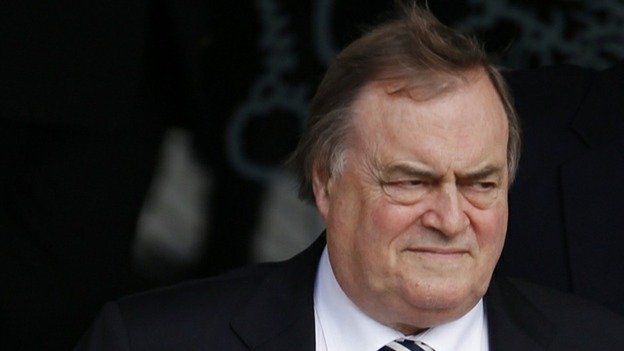 A report in The Guardian alleges that Close Protection UK (CPUK) asked stewards - who included up to 30 jobseekers and another 50 people on apprentice wages - to sleep under London Bridge before working a 14-hour shift.
Mr Prescott wrote in a letter to Theresa May that CPUK showed a "blatant disregard for the care of its workers". He said the allegations raise "very serious questions" about the "suitability of using private security contractors to do frontline policing."
Load more updates
Back to top