France: Syria is in a civil war
The French Foreign Minister has said Syria is in a state of civil war. His Russian counterpart has accused the US of supplying arms to Syrian rebels, after Hillary Clinton said Russia had been arming the Assad regime.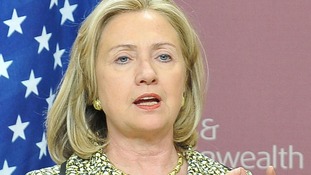 The United States and Russia are embroiled in a furious diplomatic row after both sides accused each other of supplying arms to Syria.
Read the full story
ITV News' Robert Moore reports on the diplomatic row between Russia and the US over the supply of military equipment to Syria.
Advertisement
US Secretary of State Hillary Clinton has warned Russia that its stance over the crisis in Syria puts its Middle East interests "at risk".
Clinton urged the Russians to "move more constructively" and back UN envoy Kofi Annan's peace plan.
"We have been informed that children are being used as human shields by the regime, placed in front of tanks, tortured, raped and assassinated.

"Every day dozens and dozens of Syrians are dying at the hands of Bashar al-Assad's regime.

"We have therefore decided to strengthen our efforts to stop this regime of death and blood."
– Laurent Fabius, French Foreign Minister
France will propose making Kofi Annan's peace plan for Syria obligatory, Foreign Minister Laurent Fabius said.
Fabius wants to invoke the UN's "Chapter 7" provision, which allows the Security Council to authorise actions ranging from sanctions to military intervention.
French Foreign Minister Laurent Fabius has said Syria is in a state of civil war.
Fabius told reporters at a Paris news conference that "if you can't call it a civil war, then there are no words to describe it".
He said Syria's president Bashar Assad should cede power to the opposition.
The minister's comments echo those made by the UN's head of peacekeeping Herve Ladsous yesterday.
Advertisement
Russian Foreign Minister Sergei Lavrov has accused the United States of supplying arms to Syrian rebels to help fight the government.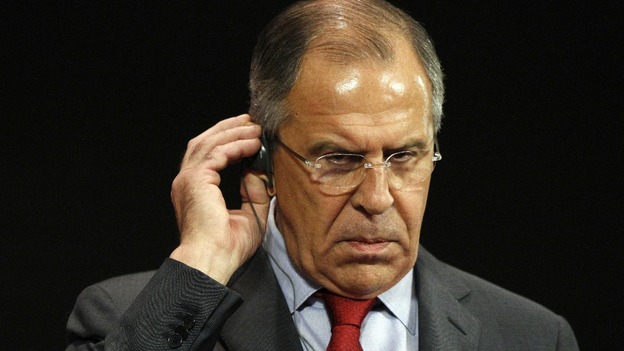 State TV: Syrian forces have "cleansed terrorist groups" from the town of Haffeh and "restored calm and security".
According to the Turkish Foreign Ministry:
Latest wave brings the total number of Syrian refugees in Turkey to about 29,500
Highest number taking shelter in Turkey at one time since the start of the uprising 15 months ago
Among the 2,000 new refugees 43 were injured
Turkey has given shelter to more than 50,000 Syrians since March 2011 but thousands have since returned to their homes in Syria
The Turkish Foreign Ministry says around 2,000 refugees fleeing violence in Syria have crossed into Turkey in the last 48 hours.
Load more updates
Back to top