Ministers sit out Euro games
The Foreign Office have said that no ministers will be attending any Euro 2012 group games amid concerns about "selective justice and the rule of law in Ukraine".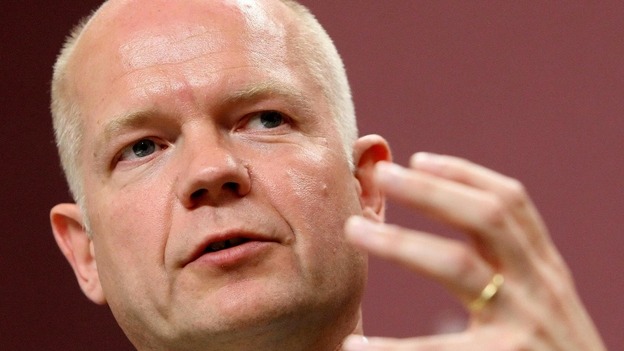 No British Government ministers will be attending England's Group D games in Donetsk and Kiev amid anger over the treatment of jailed opposition leader Yulia Tymoshenko.
The move comes after other European countries including Germany and France announced that senior politicians would boycott games played in Ukraine, which is co-hosting the event with Poland, unless the human rights situation under President Viktor Yanukovych improved.
Today, Mr Hague said the Government would not make a decision on whether ministers would attend matches in the latter stages of the tournament until it was known whether England had successfully negotiated its group.
He said: "We have concerns about Ukraine. It's possible for the Ukrainian government to improve the situation. If we get to the latter stages, we will announce what we will do then.
"We are not laying down specific conditions but if there is an improvement, we will know improvement when we see it."
The FA's Director of Communications Adrian Bevington said he was looking forward to Euro 2012 but said the Foreign Office's decision not to send any officials to the group games was "a matter for the Government".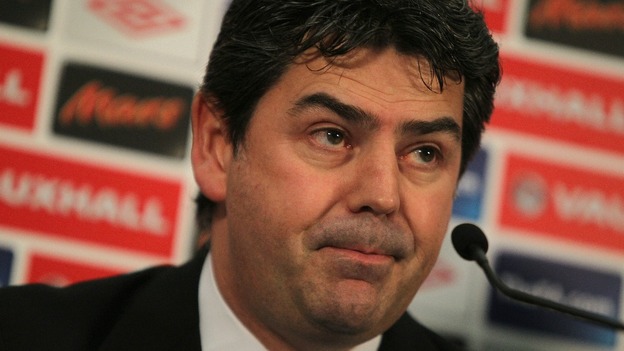 When asked about the Foreign Office's decision today, he said: "That's a matter for the Government, I can't really pass an opinion on that.
"What I can say is that we are very much playing our part in this tournament and looking forward to travelling to Donetsk and then Kiev for our second game and then back to Donetsk for the third game."
Advertisement
Foreign Secretary William Hague wished the England team well for Euro 2012 but said that should not be seen as political support for "some things that are happening in Ukraine" that the Government disagree with.
The case of Yulia Tymoshenko casts a real shadow over Ukraine.

The circumstances of her trial and the treatment she is receiving in custody are matters of grave concern that must be immediately addressed.

It is right that UK ministers will not be attending the Championships and the Government should take care that none of their actions over the next few weeks are seen to endorse the conduct of the Government of Ukraine.
– Douglas Alexander, Shadow Foreign Secretary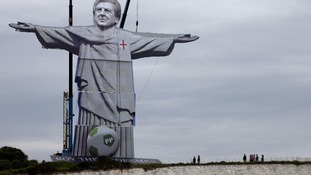 The 108ft structure - which is visible from France - is hoped to inspire England to success this summer.
Read the full story
ITV News understands that Princes William and Harry will only go to Euro 2012 if England progress past the group stage and would only travel having taken advice from the FA and Government.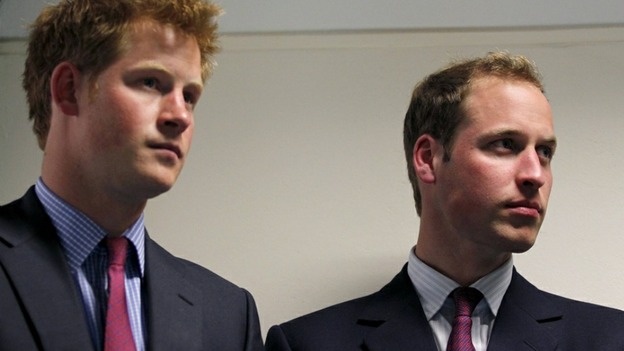 Advertisement
The Foreign Office have said that no ministers will be attending any Euro 2012 group games amid concerns about "selective justice and the rule of law in Ukraine".
The Government fully supports England's participation in Euro 2012. We hope this is a successful tournament for the England team, the fans, and the people of Ukraine and Poland.

No Ministers will be attending group games at Euro 2012. We are keeping attendance at later stages of the tournament under review in the light of Ministers' busy schedules ahead of the Olympics and widespread concerns about selective justice and the rule of law in Ukraine.
– Foreign Office spokesperson

David Cameron has previously criticised Ukraine over their treatment of opposition leader Yulia Tymoshenko and Amnesty International has called for her "immediate release" from prison.
England goalkeeper Joe Hart has told a news conference the team will be led by the referee if there is any incidents of racism at Euro 2012.
by England fan Mark Perryman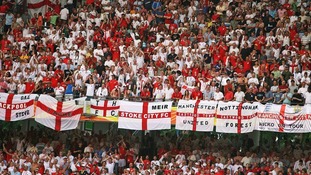 Mark Perryman, a member of the LondonEnglandFans supporters group, talks about the perceived racism fears during Euro 2012.
Read the full story
Joe Hart has told an England team news conference he has "high expectations" for England's performance in Euro 2012.
Load more updates
Back to top