Green buys Rangers assets
Businessman Charles Green has completed his purchase of Rangers' assets - shortly after former manager Walter Smith announced an 11th-hour bid.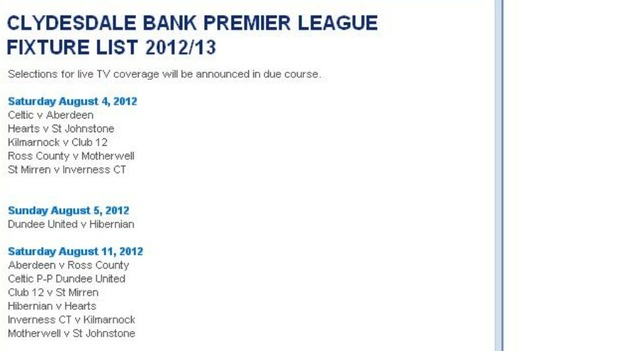 Newly-formed 'The Rangers Football Club' has announced appointments to its board:
Charles Green has been appointed CEO
Malcolm Murray will be Chairman
Brian Stockbridge will be Financial Director
Imran Ahmad of Zeus Capital will join the Board as a non-executive Director.
Advertisement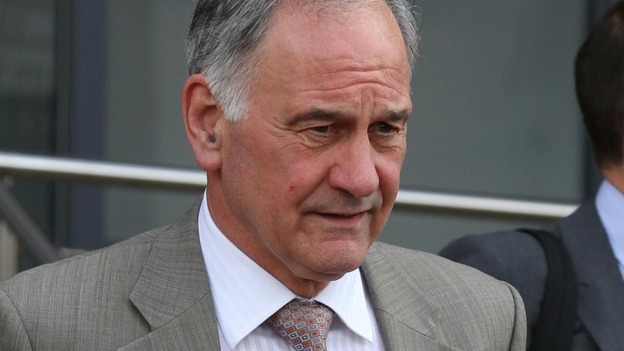 Charles Green today completed his purchase of Rangers` assets - shortly after former manager Walter Smith announced an 11th-hour bid.
Green completed his £5.5million newco acquisition after his Company Voluntary Arrangement was formally rejected.
The former Sheffield United chief executive stressed he wanted Ally McCoist to stay following morning reports that the manager was on the verge of quitting after apparently discovering that Green planned to replace him.
Rangers will take a step towards liquidation today when the club's prospective owner Charles Green has an offer to creditors officially rejected at a meeting at Ibrox.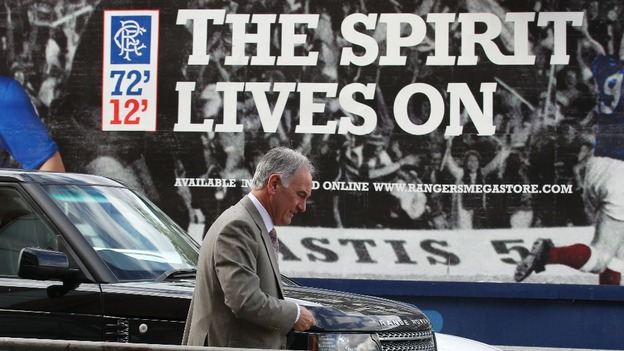 Her Majesty's Revenue and Customs have already confirmed they will oppose the Company Voluntary Arrangement proposal, ensuring it does not achieve the 75% backing required.
The vote is therefore academic but some of the unsecured creditors, who are collectively owed at least £55million, will at least get the chance to quiz the administrators and Green about the club's situation. Green now plans to push through a £5.5million purchase of the club's assets.
Charles Green has accused Her Majesty's Revenue and Customs of "misleading" Rangers and giving fans false hope after it was revealed today that they plan to reject a Company Voluntary Arrangement (CVA) proposal.
He told Rangers' official website: "It's massively disappointing and I think to some extent we have been misled by HMRC."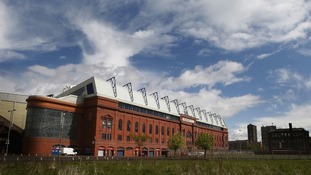 Rangers face a three-year ban from European competition after tax authorities rejected a plan to settle the club's financial liabilities.
Read the full story
Advertisement
Despite the latest developments in the future of Rangers, a statement on the club's website says: "The creditors' and shareholders' meetings will still take place at Ibrox on Thursday but the results of those meetings will now be entirely academic given HMRC's decision."
A liquidation provides the best opportunity to protect taxpayers, by allowing the potential investigation and pursuit of possible claims against those responsible for the company's financial affairs in recent years.

A CVA would restrict the scope of such action. Moreover the liquidation route does not prejudice the proposed sale of the club.

This sale can take place either through a CVA or a liquidation.
So the sale is not being undermined, it simply takes a different route.Liquidation will enable a sale of the football assets to be made to a new company, thereby ensuring that football will continue at Ibrox.

It also means that the new company will be free from claims or litigation in a way which would not be achievable with a CVA. Rangers can make a fresh start.
– HMRC statement
Rangers FC went into administration in February over £9 million in unpaid taxes but they face a much higher bill over a separate tax dispute relating to payments to players over the past decade.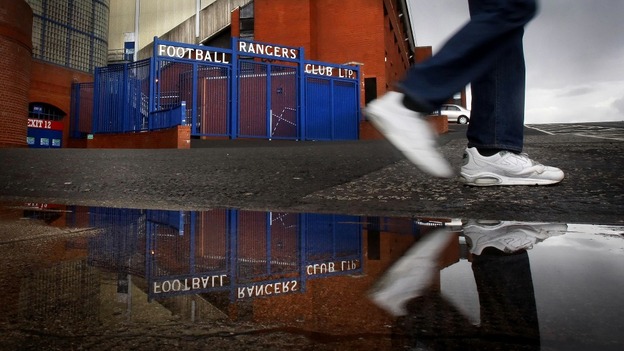 A group led by former Sheffield United chief executive Charles Green has agreed to take over the club, but its proposal to settle the club's debts with a part payment, known as a Company Voluntary Agreement (CVA), has been rejected by the tax authroities.
HMRC said its decision to push for liquidation would ensure taxpayers got more of their money back and help to uncover how Rangers had got into such a mess. It said the sale to Green's consortium could still proceed.
Today's decision from Her Majesty's Revenue and Customs brings into doubt the continued existence of an Ibrox club competing in the Scottish Premier League.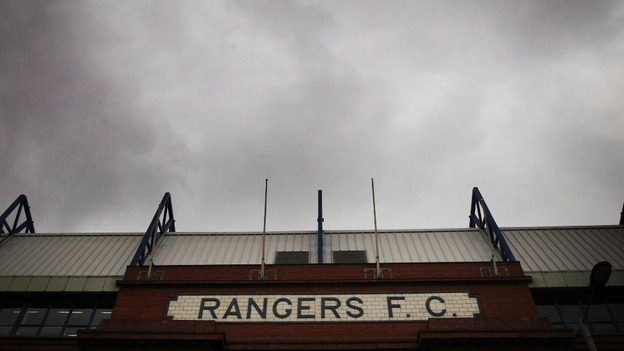 If Charles Green - who will complete a takeover of the club - forms a new company, he will have to apply to the Scottish Premier League to acquire Rangers` share in the competition. The other clubs in the league will decide whether to accept.
A new Rangers would not be able to compete in Europe for three years under UEFA rules.
Load more updates
Back to top