Euro 2012: England 3 Sweden 2
England have beat Sweden 3-2 in the Euro 2012 Group D match in Kiev with goals from Andy Carroll, Theo Walcott and Danny Welbeck.
Theo Walcott scores for England
Theo Walcott has scored a goal for England, three minutes after coming on to the pitch.
The score is now 2-2. ITV Sport have more.
Olof Mellberg has scored again, meaning Sweden are now beating England 2 -1. ITV Sport have the disappointing details.
Advertisement
It is now Sweden 1 England 1 after Olof Mellberg scored just four minutes into the second half.
England goal gets Muamba approval
Some ball by Gerard for the first goal. Different class Stevie G.
From
@fmuamba
on Twitter:
England celebrate an early lead against Sweden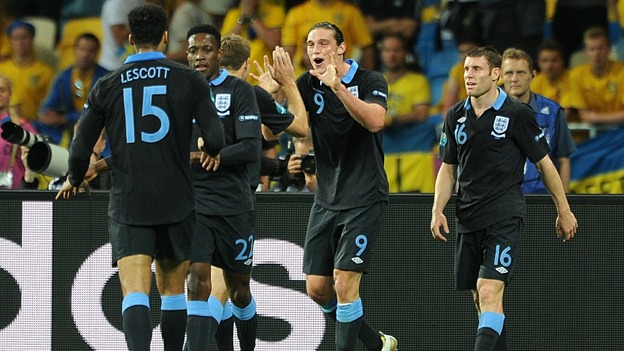 ITV Sport are covering the match live.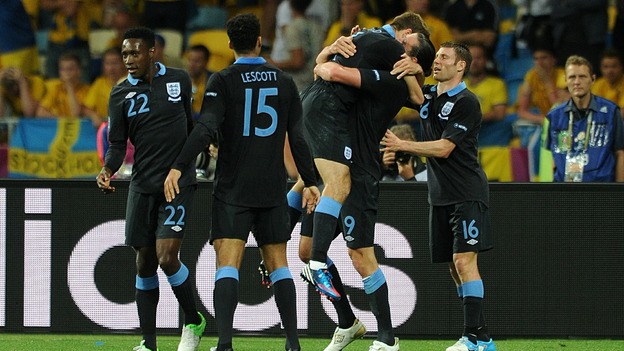 Early goal puts England ahead
Great ball, great header.
From
@Akolaar
on Twitter:
Advertisement
Andy Carroll scores for England
Andy Carroll has scored the first goal for England. He scored a header twenty-three minutes into the game.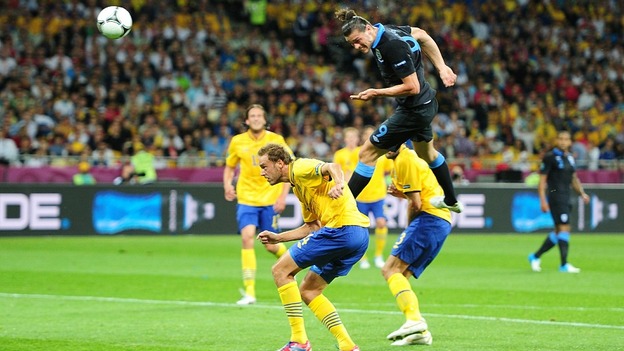 Noel Gallagher unfurls Man City banner at England match
Musician Noel Gallagher has unfurled a Manchester City banner ahead of England's match in Kiev.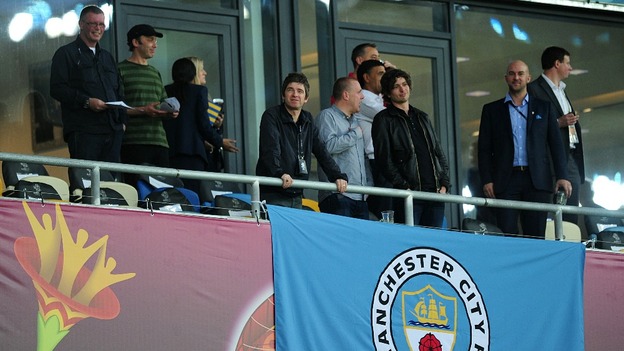 For further coverage of England's Euro 2012 campaign visit ITV Sport.
Michael Owen: 'I hope we haven't underestimated the Swedes'
Fingers crossed for England tonight. Not convinced if we are playing a straight 4-4-2. May get away with it tonight but I'm sure the
From
@themichaelowen
on Twitter:
manager will change the system against a top team. Just hope we haven't underestimated the Swedes. The last World Cup proved that even
From
@themichaelowen
on Twitter:
against inferior teams, if you get the system wrong and lose the midfield battle then you are in trouble at this level.
From
@themichaelowen
on Twitter:
England expects Andy Carroll's big moment
by ITV News Sports Reporter Rags Martel
Andy Carroll for the Ox - the only change from the France game. No big surprise as it was leaked on twitter about 24 hours ago.
Essentially, England will play with two strikers upfront - Danny Welbeck and Carroll. A rare sight these days. Roy Hodgson bravely changing tactics and going for a win.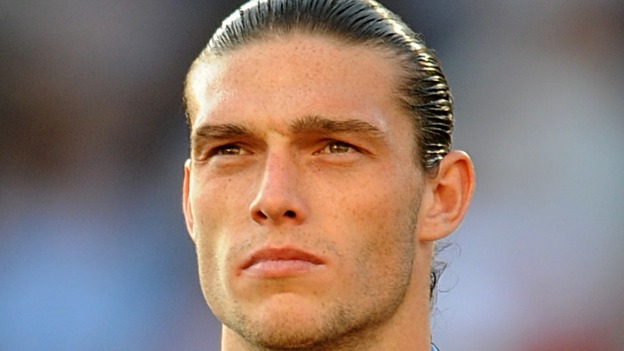 Some people think Carroll has yet to prove himself as a big game player. He cost Liverpool £35 million and many doubt he's worth that price tag. But towards the end of this season he started to show some form again.
Many hope the tall striker will cause problems for the Swedes. That includes the two cameramen with me here in Krakow - they've both put money on him to score.
England expects Carroll's big moment...
Load more updates
Back to top