Web chats halted over porn claim
Social website Habbo Hotel has suspended online chats following claims that paedophiles had been using the site.
Paul LaFontaine, CEO of Habbo Hotel, says he is "greatly saddened" by accusations that the site, aimed at children as young as 13, is "full of pornographic sexual chat."
A statement published on the site's blog said that conversations on the site will be 'muted':
I am greatly saddened that following reports of abusive behaviors amongst a very small part of the Habbo community we have taken the decision to mute all conversations across the site.
We are still reviewing our long-term plans for the Habbo community, and would like to thank our millions of loyal users for their support at this challenging time.

This decision has not been taken lightly and underlines the company's continuing commitment to ensure that all our site users remain safeguarded from inappropriate behavior and conversations.
Our internal investigation is currently on-going, but we will be sure to inform all users of further developments in the coming days and weeks.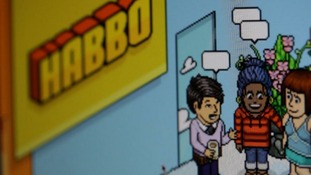 A Channel 4 report has uncovered shocking lapses in moderation of a popular online game used by teenagers, exposing explicit interactions.
Read the full story
Advertisement
Back to top