PM: No 'covert' Murdoch deal
The closeness of David Cameron's links to the Murdoch media empire were further exposed today when it was revealed Rebekah Brooks told him they were "definitely in this together".
Defence Secretary Philip Hammond has said today that the Prime Minister's evidence at the Leveson Inquiry has "put to bed many of the myths" about his conduct with the press.
Mr Hammond refuted claims that the former News International chief Rebekah Brooks' text message was awkward for the Prime Minister. Mr Hammond has said it was not inconsistent with their professional relationship.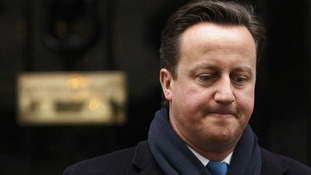 Questions about David Cameron's relationship with the 'Chipping Norton set' made for an incredibly uncomfortable-looking PM at Leveson.
Read the full story
Advertisement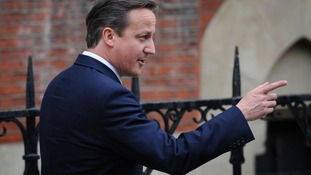 There are many questions left unanswered after the Prime Minister's appearance at the Leveson Inquiry.
Read the full story
"This must not be revenge for the expenses scandal... a new system put in place must be independent... it must involve all newspapers... it must have the confidence of the public and stop the scandals we've seen.
– David Cameron
David Cameron said "self-regulation is not working". The Prime Minister added "what has taken a long time to go wrong will take a long time to put right."
Asked about media lobbying David Cameron said: "The BBC can be quite an aggressive lobbyist."
Advertisement
It was the civil service (Permanent Secretary Jeremy Heywood) which suggested giving the BSkyB bid to the Culture Secretary Jeremy Hunt, not David Cameron, just as George Osborne said.
David Cameron told James Murdoch that what Vince Cable said was embarrassing for the government, but he ensured the bid would be dealt with properly.
On giving the BSkyB bid to Jeremy Hunt, David Cameron said it became impossible for the Business Secretary Vince Cable to adjudicate. The answer Cameron reached with the advice of the Permanent Secretary was to go for Jeremy Hunt instead.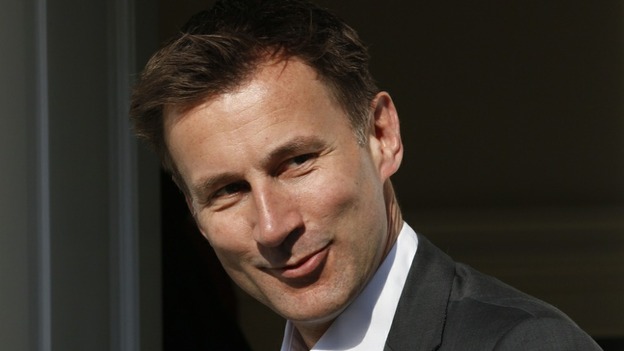 David Cameron says the job of Jeremy Hunt is to partly to speak up for British media companies - including the BBC and BSkyB. The Prime Minister discovered on December 21 what Mr Hunt's public views were but he said it was not "high up my list of issues".
Load more updates
Back to top