'Scandal' over children's care
MPs are calling for an investigation into children's homes which, they say, are failing to manage and protect youngsters who run away or go missing. Ann Coffey MP, chairwoman of the parliamentary inquiry, branded the situation a "scandal".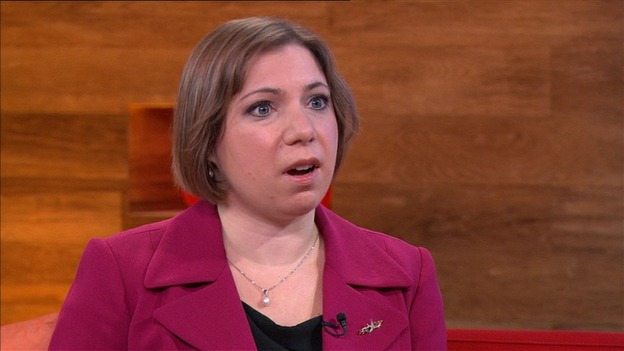 Children's Minister Sarah Teather MP told Daybreak that the Government's new commission will take into account the two childcare issues that parents are most concerned about - affordability and cost:
"They want to make sure it's affordable but they also want to know that if they leave their child in a nursery or with a childminder they're going to be safe and they're going to learn and develop."
ITV News has learned that the number of children's homes in England that are Officially classified as "inadequate" - is likely to rise "very significantly."
The findings, from the Schools inspectorate OFSTED, came as the Government pledged to act on recommendations in an MPs report into children's homes in England
I spoke to Luke Rodgers who experienced being on the run after escaping from a children's home.
Advertisement
The Childrens' Society, which has released a report today into children running away from care homes, tweeted:
Jonathan Stanley, the head of the Independent Children's Homes Association, has said that it is sometimes beneficial to move troubled children to a care home further afield.
He told ITV News that figures on children who are transferred out of their local authority need to be understood better:
Labour MP Paul Goggins has urged the Further Education Minister John Hayes to discuss with the Home Office the importance of keeping the details of all trafficked children who go missing on the Police National Database.
He said this was important so "they are not forgotten and so that if, for example, they turn up in a cannabis factory, they can be treated immediately as victims rather than criminals".
The Earl of Listowel, vice chairman of the All-party Parliamentary Group for Looked After Children and Care Leavers, has said that today's reports underlines how variable standards of care across the country are:
The inquiry recognises that there are examples of excellent children's homes and that for some children this is sometimes the most appropriate option. But the great variability of standards and the generally very low level of qualifications of staff need urgent remedy. As the recent Rochdale case has clearly demonstrated, it is essential that no stone is left unturned when it comes to the care and protection of some of this country's most vulnerable children.
– Earl of Listowel
Advertisement
Deputy Chief Inspector of Ofsted, John Goldup, has told ITV News Ofsted is not a 'tick-box' organisation, stating its inspections are focused on the quality of the care provided for children.
He also welcomes Ministers calls for an inquiry into the care system, describing their report as "thoughtful and helpful".
The chair of the all-party parliamentary group for runaway and missing children and adults, Ann Coffey, explained the group's inquiry found scores of children go missing from care each year and the authorities don't know where they are.
Watch Social Affairs Editor Penny Marshall's exclusive report.
Today's report highlights a number of very disturbing realities for many children in the care system. It is a timely contribution...

In addition, there needs to be a Government-led review of the care system to get to grips with the issues addressed in this report and I hope that reports of such a review reflect Government planning and actions.
– Shadow Education Secretary Stephen Twigg
There is no doubt that the system is currently failing some very vulnerable children. In its inspections of children's homes, Ofsted regards the issue of missing children as one of the main indicators of the quality of care. The inquiry rightly highlights the barriers which prevent us sharing information about the location of children's homes with local police forces. The regulations in force specifically prohibit us from sharing that information with anybody except local councils. We agree that this is something that the Government needs to consider changing.
– Education Watchdog, OFSTED
Load more updates
Back to top