Right-to-die High Court plea
A man suffering from "locked-in" syndrome who says his life is "undignified and intolerable" is taking his right-to-die plea to the High Court. Tony Nicklinson suffered a stroke in 2005 that left him paralysed below the neck and unable to speak.
It is an offence to encourage or assist a suicide or a suicide attempt in England and Wales.
Anyone doing so could face up to 14 years in prison.
To date, more than 100 UK citizens have travelled to Dignitas in Switzerland to die.
Although some cases have been considered by the DPP, no relative has yet been prosecuted.
In February 2010 the Director of Public Prosecutions Keir Starmer published draft guidance to outline the factors that would determine whether someone would be prosecuted for assisting a suicide.
Tony Nicklinson's legal battle is the latest high-profile right-to-die case to hit the headlines. Others have included:
Debbie Purdy
In 2009 Multiple Sclerosis patient Debbie Purdy won a legal victory in the House of Lords. Ms Purdy successfully argued it is a breach of her human rights not to know whether her husband would be prosecuted if he accompanies her to a Swiss clinic where she wishes to die if her condition worsens.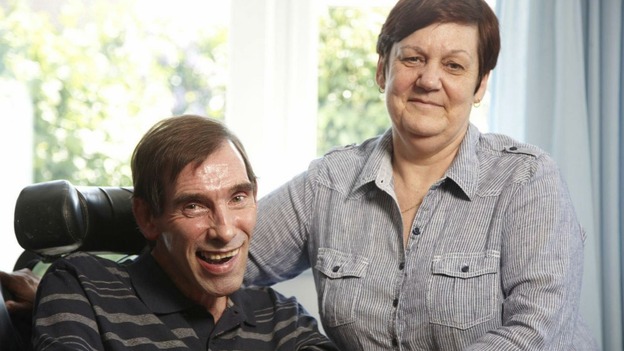 Sir Edward Downes
In 2009 Conductor Sir Edward Downes and his wife Joan died at an assisted suicide clinic in Switzerland. Downes, who was 85, was almost blind when he and his 74-year-old wife, who had become his full-time carer, travelled to Switzerland to end their lives.
Diane Pretty
Terminally ill British woman Diane Pretty lost her legal battle to allow her husband to help her commit suicide. The 43-year-old died of motor neurone disease at a hospice in 2002.
Daniel James
Rugby player Daniel James committed suicide in a Swiss euthanasia clinic in 2008. The 23-year-old had become paralysed from the chest down after a training accident. His death was investigated by police.
Advertisement
Jane Nicklinson, the wife of Tony, has spoken of her husband's right to die, saying he is living in mental pain "every second of every day".
Today the Nicklinson family will take their right-to-die case to the high court.
Tony, who is 57, suffers from 'Locked-in Syndrome' after suffering a stroke seven years ago.
Tony Nicklinson recently turned to Twitter so he could tell people why he wants a doctor to end his life.
Hello world. I am tony nicklinson, I have locked-in syndrome and this is my first ever tweet. #tony
Read yesterday that the BMA has recommended it change its stance on assisted dying from anti- to neutral. One small step for a man...?#tony
However many of Tony's followers are trying to persuade him his life is worth keeping.
People want to know if I will change my mind because of Twitter. Let's hear the judgement first and maybe I'll tell you.#tony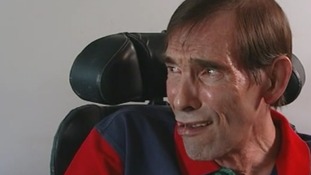 A man whose mind is healthy but is trapped inside a paralysed body goes to the High Court in his campaign to allow doctors to end his life.
Read the full story
The minds of patients with locked-in syndrome are perfectly healthy
However the body is almost completely paralysed
In Tony Nicklinson's case the condition began after he had a stroke
It can also be caused by damage to nerve cells, diseases of the circulatory system and brain injury
There is no standard treatment or cure

Advertisement
Tony Nicklinson's healthy mind is trapped in a body he can't use. The 57-year-old has locked-in syndrome and he wants a doctor to end his life. On Tuesday he takes his legal fight to the High Court.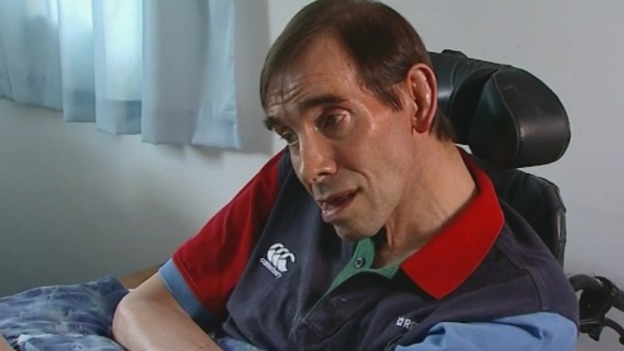 by ITV News Reporter Emily Morgan
A locked-in syndrome patient will be going to the High Court on Tuesday, to ask for his right to die lawfully at the hands of a doctor. Tony Nicklinson suffered a stroke seven years ago, which left him completely paralysed.
Back to top