FIFA backs goal-line technology
The FIFA president Sepp Blatter has said "goal-line technology is no longer an alternative but a necessity" after Ukraine had a goal controversially not given against England last night, despite a assistant referee based on the goal-line.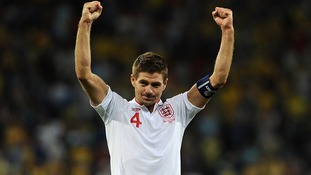 Steven Gerrard is proving to be one of the players of the tournament at Euro 2012.
Read the full story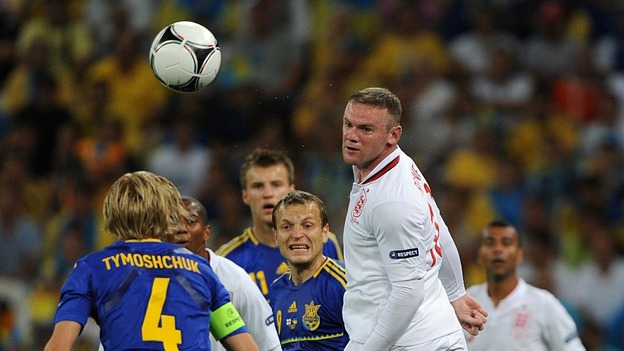 Three minutes: First touch flicks ball on to Danny Welbeck.
Six: Surging run down left evokes a huge ovation from England fans.
28: Gets on the end of a swinging Ashley Young cross from the left but fails to time his leap and misses a 'sitter' with his head from the edge of six-yard box.
39: Finds Milner with a short, crisp pass and drifts across midfield exchanges passes.
44: Outmuscled in midfield by two Ukraine players and loses ball.
48: Heads his 29th international goal from close range after Gerrard's wicked cross takes a couple of deflections to deceive the Ukraine goalkeeper.
53: Put in clear by Gerrard and sprints 50 yards with the ball but lacks the acceleration to get away from Yarmolenko and is held up in the penalty area.
67: Poor pass fails to get Milner away on the right.
86: Applauds the England fans as he is replaced by Alex Oxlade-Chamberlain.
Advertisement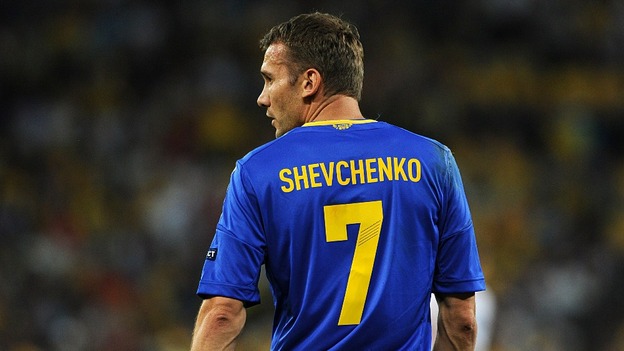 Andriy Shevchenko has announced he will retire from international football.
The 35-year-old striker - who came on a sub in last night's 1-0 defeat to England - will bow out in friendly later this year.
Roy Hodgson has paid special tribute to England captain Steven Gerrard - after his side qualified for the quarter-finals of Euro 2012.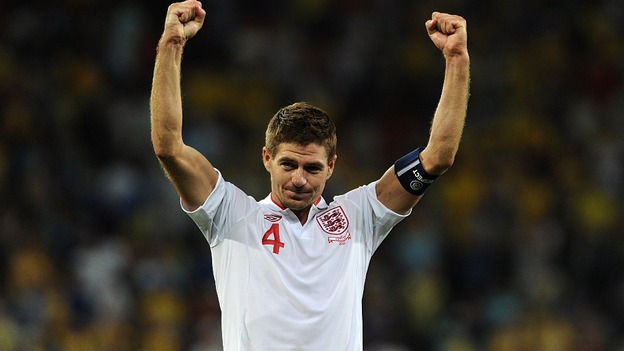 Hodgson said: "You've got to single Steven out.
"He has built up to this man of the match award in the previous two games as well, playing a captain's innings throughout."
England boss Roy Hodgson heaped praise on match-winner Wayne Rooney after his side sealed a Euro 2012 quarter-final meeting with Italy.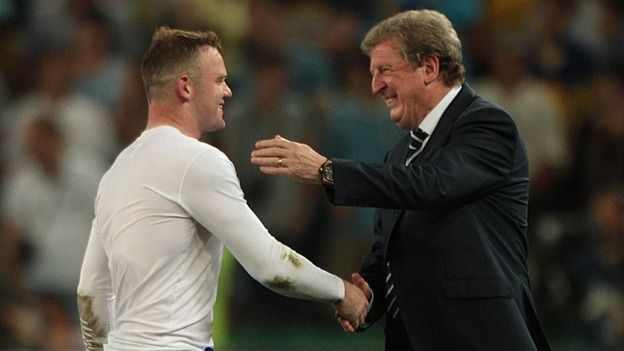 Hodgson said: "He's got character, hasn't he?
"It was his first game after having to sit these two others out, and it is a while since he played a competitive match, so he's got to be happy with the way things went for him.
"Every day helps him and helps us. The fact he's had 80 minutes in this game will give him confidence going into the next game."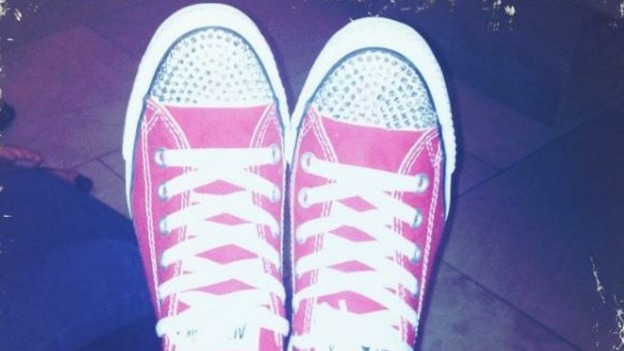 Coleen Tweeted: "Had my red converse on for the match tonight @ConversebyGem**. I'll have to wear them Sunday now ha!!!"
Advertisement
I think we played really well. It was the usual England, keeping us on the edge of our seats. We did the right thing playing Rooney. It's given us some confidence."
– Joll Harding, 51, from Ruislip, Middlese
It was a difficult game for England because both teams played well. I'm so happy we came out on top."
– Stu Bishop, 28, from Rugby
It wasn't the best performance in the world but it got us the result. Rooney's header was a poacher's goal. That is what we brought him in for. Italy will be a very tough game though."
– Paul Lamkin, 51, from Basildon, Essex
At his press conference in Mexico, at the end of the G20 summit, David Cameron congratulated England after their win against Ukraine. He said he kept up to date with the game using modern means of technology - presumably his iPad.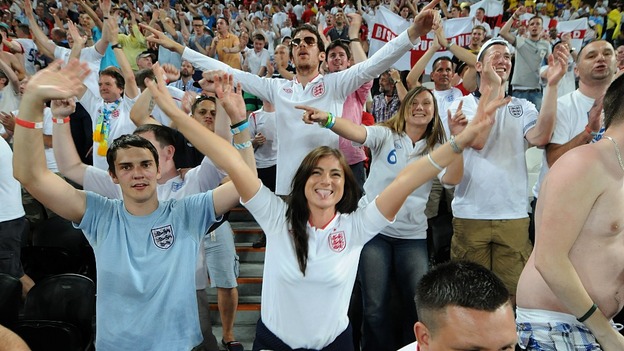 During the working lunch at the summit, Mr Cameron said Angela Merkel, the German Chancellor, was also "cheering on the England team". He was asked about his views on goal line technology. He said he once favoured it - but may now have to re-assess in light of tonight's events.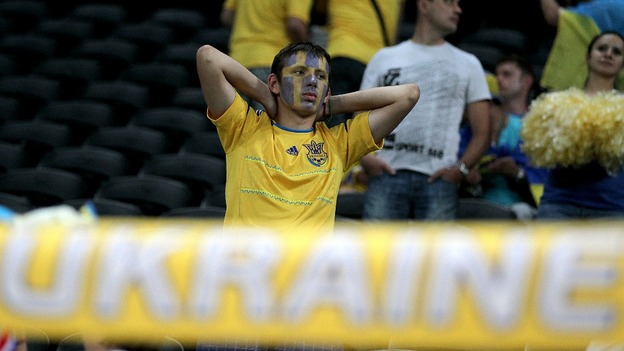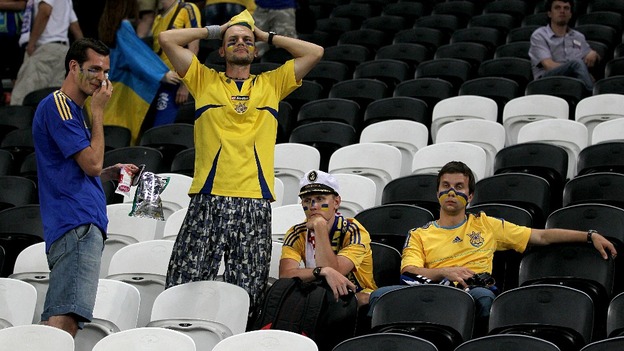 Ukraine manager Oleg Blokhin lost his temper with a journalist after tonight's Euro 2012 defeat to England.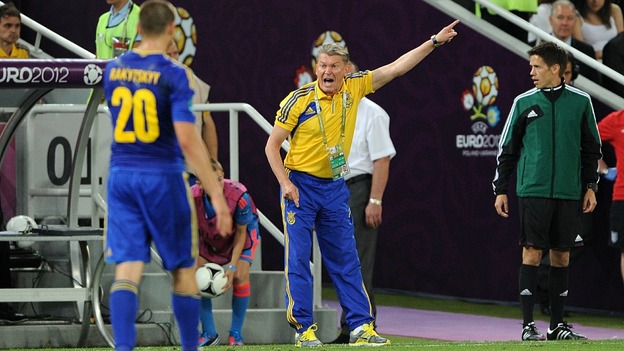 Blokhin was fuming after his team had a seemingly clear goal ruled out in the 1-0 defeat in Donetsk.
Blokhin, 59, said to the journalist afterwards: "Let's go outside and have a man conversation. Have you ever played? You write what you like. You don't like my team or me. I understand you are a journalist. You should respect me."
Load more updates
Back to top