Miliband hails Suu Kyi
Ed Miliband hailed Aung San Suu Kyi as "the most famous opposition leader in the world" as the Burmese pro-democracy campaigner opened Labour's new London headquarters.
Burmese pro-democracy leader Aung San Suu Kyi has met with Prince Charles and the Duchess of Cornwall in Clarence House.
Foreign Secretary William Hague has spoken of his pleasure at welcoming Burmese activist Aung San Suu Kyi to the Foreign office:
"It was a pleasure to welcome Daw Aung San Suu Kyi to the Foreign and Commonwealth Office during her historic return to the UK. She is a symbol of hope to all those people around the world striving for democracy.
"The progress we have seen in Burma is testament to the bravery and vision shown by Aung San Suu Kyi and President Thein Sein. They have embarked on a process of reform that could bring genuine democracy to Burma.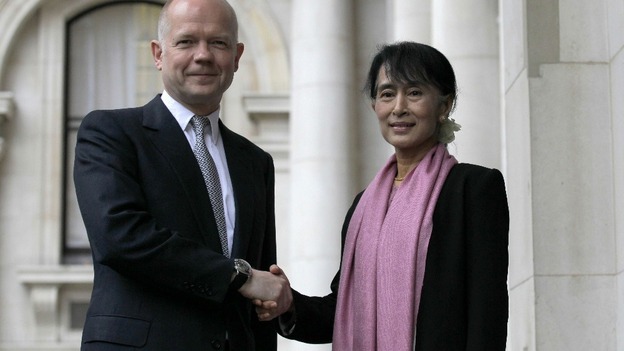 "The fact that Aung San Suu Kyi now feels able to leave Burma and return to the UK for the first time since 1988 is a signal to the world of how much the situation in Burma has changed.
"However, Burma still faces many challenges. We discussed the UK's support for the reform process and desire to help the people of Burma achieve economic development, entrench the rule of law, build democratic institutions and end ethnic conflict."
Advertisement
In Burma new laws are to be passed which will allow 100% foreign ownership of companies and a five-year tax holiday. The new laws due to be passed could start a gold-rush as Burma is so under-developed after years of sanctions. I would think Chinese and Indian firms would be charging in.
As Aung San Suu Kyi continues her tour of Britain, BBC foreign correspondent Fergal Keane has tweeted that official sources have told him that the Government has invited Burma's president to visit:
#Burma I'm told Burmese president invited to visit UK. Significant move by British govt. Confirmed to me by official sources.
The Prince of Wales and the Duchess of Cornwall will meet Burmese Nobel peace laureate Aung San Suu Kyi for the first time today.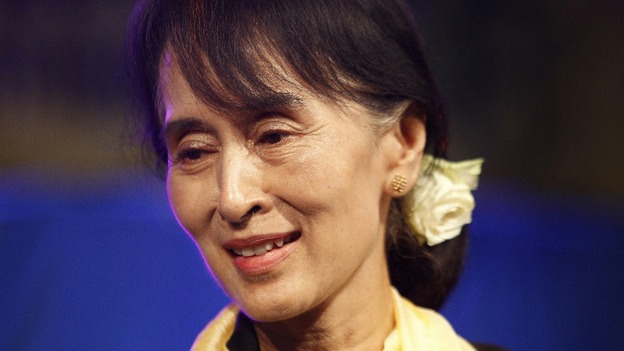 The royal couple have invited the pro-democracy campaigner to their London home Clarence House. Prince Charles knew her late husband Michael Aris. The year the scholar died Charles became patron of the Michael Aris Memorial Trust for Tibetan and Himalayan Studies.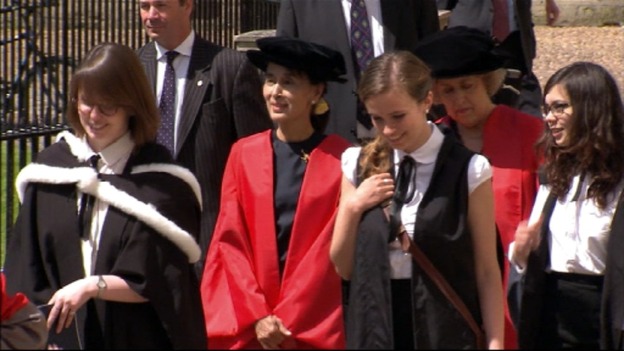 Aung San Suu Kyi arrives to receive her honorary degree in Oxford.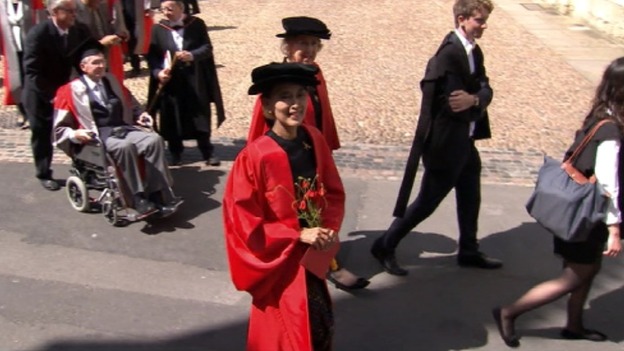 Advertisement
She read philosophy, politics and economics at St Hugh's College between 1964 and 1967
After leaving university she worked in New York and Bhutan
Suu Kyi then settled in Oxford with her husband
Encaenia is Oxford's annual ceremony at which honorary degrees are conferred
Burmese opposition leader Aung San Suu Kyi will receive an honorary doctorate from Oxford University today - an advanced degree in civil law. She lived in Oxford during the 1980s with her late husband, Tibetan scholar Michael Aris, and their sons Alexander and Kim.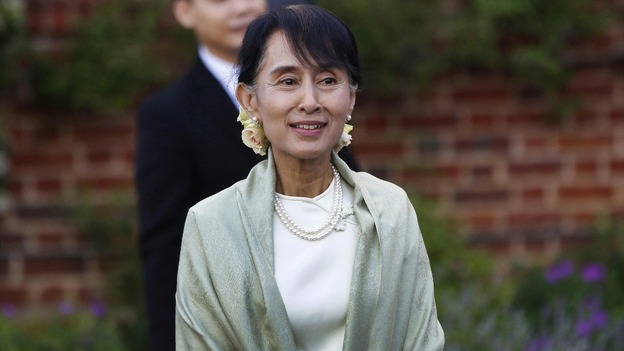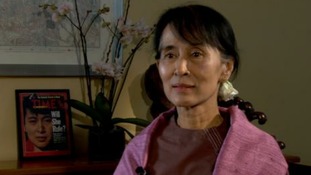 Nobel peace laureate Aung San Suu Kyi has spoken exclusively to ITV News' Julie Etchingham about her return to Europe.
Read the full story
Burmese pro-democracy leader Aung San Suu Kyi has told ITV News that "it was her choice" and not a "sacrifice" to remain in Burma. Ms Suu Kyi said that "it must have mattered to her sons to not have both parents", but she had to prioritise accordingly.
Load more updates
Back to top