Inflation lowest since Nov 2009
There is good news for the economy after official figures revealed inflation had fallen to a two-and-a-half-year low. The Consumer Prices Index measure of inflation fell to 2.8% in May, from 3% in April.
Chief Secretary to the Treasury Danny Alexander has told ITV News the fall in inflation is a "welcome relief" for families who have been under financial pressures in recent years.
Inflation is out of Open Letter territory for the second month in a row, which is good news and is providing some welcome relief for family budgets.
– Treasury spokesperson
Advertisement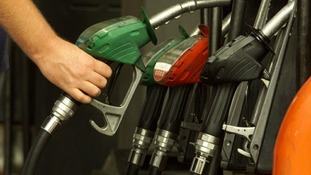 The latest inflation figure of 2.8% has surpassed economists' expectations following falls in food and petrol prices.
Read the full story
The further fall in UK inflation in May is a nice surprise, given that we and the consensus had expected it to hold broadly steady. The fall from 3% to 2.8% was driven by a drop in petrol prices and a fall in food price inflation (perhaps as retailers passed on previous falls in agricultural prices). Admittedly, core inflation nudged up from 2.1% to 2.2%. But this mainly reflects a brief period of sharp discounting this time last year and we had thought it would pick up more sharply than this.
Headline inflation will probably stay around this level in June, but it should then start to fall more quickly and we still think it could be below 2% before the end of the year. Mervyn King's comments last week indicated that more QE will soon be forthcoming and these figures might help to sway any of the more wavering members into voting for more stimulus.
– Chief UK Economist Vicky Redwood, Capital Economics
The rate of inflation unexpectedly fell to a two-and-a-half-year low last month, as declining oil prices started to filter through to the petrol pumps.
The average petrol price fell by 4.5p per litre between April and May to stand at 137.1p. Last year, the average petrol price rose 2p to 136.3p.
Inflation has fallen from 5.2% last September due to the waning impact of the VAT hike at the start of 2011 and falling energy, food and commodity prices, easing pressure on squeezed household incomes.
The underlying rate of Retail Prices Index (RPI) inflation fell to 3.1% in May, from 3.5% in April, the ONS said.
Advertisement
The headline rate of Retail Prices Index (RPI) inflation fell to 3.1% in May, from 3.5% in April, the Office for National Statistics (ONS) said.
The Consumer Prices Index (CPI) measure of inflation fell to 2.8% in May, from 3% in April, official figures showed today.
Consumer price inflation should head down further over the coming months, although it may hover around 3% in the near term due to the lingering impact of the sharp rise in oil prices at the start of the year.
– Howard Archer, chief UK and European economist at IHS Global Insight
If the inflation figure remains unchanged today it would follow a sharp drop in April:
In April CPI [Consumer Price Index] fell to 3% from 3.5% in March
That's the lowest level since February 2010
Inflation has fallen from 5.2% last September
Previous falls are due to the reduced impact of the VAT rise in 2011
Also falling energy and food prices and bill cuts from utility providers
Load more updates
Back to top