PM 'unaware' of O-Level plans
David Cameron was not aware of Education Secretary Michael Gove's controversial plans to bring back O-levels until they were leaked this week, Nick Clegg claimed today.
Downing Street has contradicted Nick Clegg by confirming that David Cameron had known about controversial plans to scrap O-levels before they were leaked.
The Liberal Democrats reacted furiously this week when it emerged that Tory Education Secretary Michael Gove had drawn up the proposals.
The Deputy Prime Minister told BBC Radio 4's The World At One earlier: "This has not been subject to collective discussion in government. Neither myself nor the Prime Minister were aware of it. That's self-evidently the case."
However, Number 10 indicated that Mr Cameron had discussed the plans with Mr Gove previously - although he had not expected them to become public.
David Cameron was not aware of Education Secretary Michael Gove's controversial plans to bring back O-Levels until they were leaked this week, the Deputy Prime Minister claimed today.
Nick Clegg said that neither he or the Prime Minister were informed of the proposals - and stressed they would not become Government policy without Liberal Democrat backing.
Downing Street has refused to say whether Mr Gove shared his ideas with Mr Cameron before they were leaked, infuriating Liberal Democrats staunchly opposed to any return to what they see as a "two-tier" education system.
Advertisement
Deputy Prime Minister Nick Clegg said that the planned overhaul of the GCSE system was not something that had been discussed or agreed within the Coalition Government.
He stressed that any overhaul must work for the majority of pupils, "not just the few" and that examinations must reward "aspiration, effort and hard work".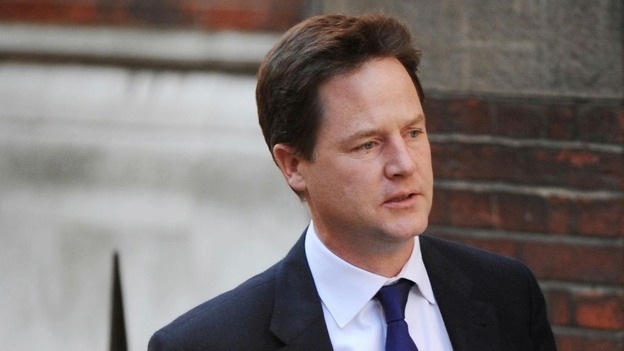 Deputy Prime Minister Nick Clegg said he was not in favour of any exam system overhaul that would "turn the clock back to the past." Speaking at press conference at the Rio+20 climate change talks in Brazil he said:
"These documents the Daily Mail has got, it's not government policy. My own view in general terms is very simple. An exam system needs to be rigorous and stretching, of course.
But any review of the exam system, and we've already made a number of changes, should always be built for the future, not to turn the clock back to the past, and crucially has got to reward hard work and aspiration for all children and not just cater to the few at the top.
Any exam or school system must be for the many not the few."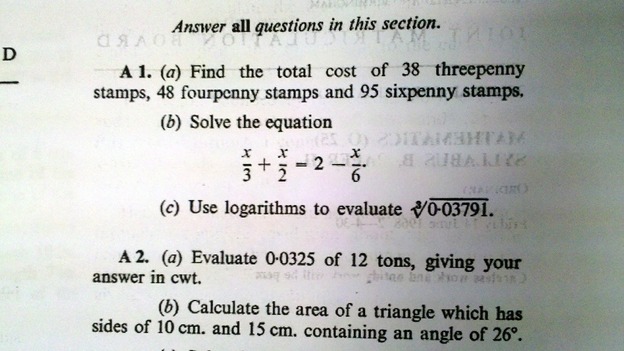 Here we have two non-calculator maths exam papers from June 1968 and June 2010.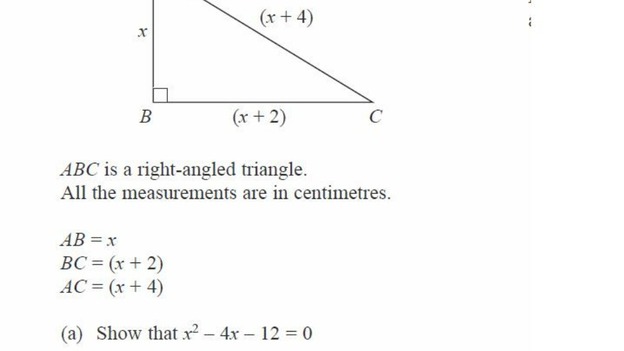 The Lib Dem President Tim Farron has tweeted his reaction to the Education Secretary's plans to replace GCSEs with O-Levels.
@shippersunbound I have no problem with looking at any proposal. But this is the wrong idea at the wrong time.
Advertisement
Conservative MP Graham Stuart has told BBC Radio 4 that he is "sceptical" about Education Secretary Michael Gove's plan to scrap GCSEs. Mr Stuart said:
This has come out of the blue. Just last year, the government was ramping up its new GCSE target and now a year on we are having to change back to the future, and back to O-Levels. It does raise a lot of questions.

How exactly will a move back to traditional O-Levels help pupils? How will it help close the gap between rich and poor, how will it increase social mobility? These are the kind of questions we need to be putting to the Secretary of State.
Commenting on Michael Gove's statement to the House of Commons on leaked documents regarding GCSE reforms, Christine Blower, General Secretary of the National Union of Teachers, the largest teachers' union said:
Michael Gove's continual criticism of GCSEs as a 'dumbed down' examination is not only incorrect but also very offensive to those pupils and teachers who achieve great results every year.

Getting rid of GCSEs and replacing them with the old O-Level and CSE qualifications could easily lower aspirations and exacerbate inequalities in society.
Shadow Minister for Schools Kevin Brennan has apologised for making a maths blunder at the Commons today, as he argued that three in 10 pupils had received good GCSEs in 1997, but claimed it to be the equivalent of 60%.
@paulwaugh <oops is right! So much for my grade A O level maths!
Former Labour education secretary Andrew Adonis has written that the government's proposals to replace GCSE exams with O-Levels are "second rate".
I can hardly think of a worse education reform than 'bringing back the CSE' - dead-end exams for children treated as second rate.
Surely the Lib Dems haven't agreed to bring back the CSE and write off hundreds of thousands of teenagers? Where are they?
Load more updates
Back to top