Carr apologises for tax scheme
The comedian Jimmy Carr has apologised for using a tax avoidance scheme. David Cameron told ITV News yesterday Carr's tax arrangements were "morally wrong" - but today refused to comment on singer Gary Barlow's tax affairs.
The publicist for comedian Jimmy Carr has told PRWeek that he has been advising Carr on how to handle the tax avoidance affair. The Corporation chairman Gary Farrow spoke of the decision to issue an apology:
You've got to deal with it and take it on the chin. We're working around it. It's going to plateau out - he hasn't taken drugs and he hasn't been caught with a hooker. He hasn't broken the law.
Labour leader Ed Miliband told ITV1's Daybreak today that "we need to change the law" surrounding legal tax avoidance.
Mr Miliband said that the Prime Minister was in "hot water" after he criticised comedian Jimmy Carr for tax avoidance.
Advertisement
Tax expert Richard Murphy from Tax Research UK has told Daybreak that "there's no excuse" for tax avoidance and that celebrities who have been using schemes to do so "made a choice to cheat".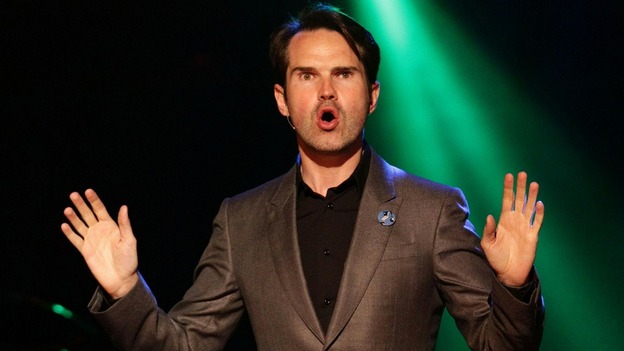 Comedian Jimmy Carr faced merciless teasing from his 8 Out Of 10 Cats team-mates after dominating the headlines this week over his tax affairs.
During tonight's recording, team captain Sean Lock waded in by telling Carr: "We all like to put a bit of money away for a rainy day, don't we? But I think you're more prepared than Noah."
And broadcaster Georgie Thompson chipped in: "On the plus side, at least you've been in a top 5 list of something."
8 Out Of 10 Cats is on Channel 4 at 10pm tomorrow.
The Prime Minister has a bit of a track record of saying what he thinks in interviews, which is refreshing but occasionally lands him in trouble. I suspect there were some of his advirors who were thinking "oh no" as he made those comments about the comedian Jimmy Carr.
Certainly talking about morality, as opposed to legality, always opens a can of worms.
It also didn't look great when he refused to be drawn on the tax arrangements of his friend Gary Barlow, regardless of whether or not they are similar to those of Jimmy Carr.
We are likely to get months and months more of these kinds of accusations flying around about Mr Cameron's friends and colleagues and their various tax arrangements.
The anti-austerity campaign group UK Uncut has said that individuals and corporations who it claims are avoiding paying tax are "clearly acting immorally" and urged the Government to clamp down on the practice:
The government must make Vodafone, Phillip Green, Amazon, Google, Barclays, Goldman Sachs- and all the other mega-rich individuals and corporations raking in massive profits- pay their fair share in tax. They must invest the money they raise in our public services, stop the cuts, and protect our jobs, pensions, welfare and other public sector goods and services. And they must do it now.
– UK Uncut statement
Advertisement
Lord Digby Jones, Former Minister for Trade and Investment, has said that the Prime Minister's comments about Jimmy Carr's tax arrangements may "come back to bite him".
He said that there are many "comfortable" but not "wealthy" people in the UK who avoid moderate amounts of tax, but should not be demonised.
Footballers, he says, are fair game:
Richard Murphy, an accountant who writes the blog Tax Research UK, has said that the Government needs to use its common sense and root out people whose tax bill does not match their earnings. Commenting on Jimmy Carr's tax arrangement (which he has vowed to change) he said:
There is a mismatch between economic reality andthe way [income] is being taxed. When that happens the Revenue should be ableto say: we are going to ignore all the artificial [tax avoiding] steps and instead tax theincome ... Whenever you put a rule in place the accountants find a way to break the rules. What we have to say is: rules are not good enough. We need a principle that lets us say (tax avoidance) is wrong.
– Richard Murphy, Tax Research UK
Comedian Jimmy Carr has hinted that he will receive a dose of his own medicine on Channel 4's '8 Out Of 10 Cats' programme tonight:
Earlier on today I tweeted about my current situation. It's obviously serious but tonight I'm recording '8 Out of 10 Cats'.
So it's business as usual. I've dished it out enough times lets see if I can take it.
The Labour MP Michael Meacher has said that tax avoidance is happening on "an industrial scale" in the UK.
Yesterday, he introduced a Private Member's Bill designed to crack down on "schemes that are purely about avoiding tax on a massive scale".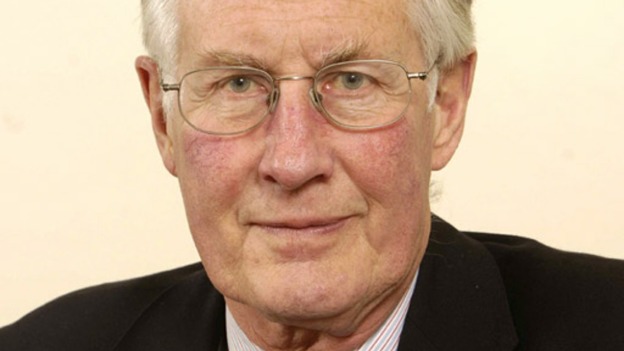 He told BBC News that under the proposed legislation "any device that was purely to avoid tax would be declared null and void."
He continued: "that would make it easier for the Inland Revenue to block these schemes which are now on an industrial scale".
He said that the vast majority of tax avoiders are ultra wealthy people rather than ordinary wage earners, and added that he pays his dues.
Load more updates
Back to top