Carr apologises for tax scheme
The comedian Jimmy Carr has apologised for using a tax avoidance scheme. David Cameron told ITV News yesterday Carr's tax arrangements were "morally wrong" - but today refused to comment on singer Gary Barlow's tax affairs.
Prime Minister David Cameron said he would not be giving a "running commentary on different people's tax affairs" as "that would be wrong". He was responding to ITV News Political Editor Tom Bradby who asked if he thought Gary Barlow's tax affairs were morally wrong.
Mr Cameron also said it was important to distinguish between tax avoidance and tax evasion: the latter being illegal. He said the government would support for HMRC to pursue individuals engaging in "aggressive tax avoidance."
Comedian Jimmy Carr refused to expand on the statement he released on Twitter earlier when he arrived at the BBC studios to film his Channel 4 show 8 out of 10 Cats.
Advertisement
ITV News Political Editor Tom Bradby asked David Cameron if he thought Gary Barlow's "tax affairs were morally wrong and should he give back his OBE".
The Prime Minister dodged the question by saying he would not give a "running commentary on different people's tax affairs" as "that would not be right".
I made an exception yesterday because it was a very specific case where the details seem to have been published and it was a particularly egregious example of an avoidance scheme that seemed to me to be wrong and I made that clear.

I think the rules of the road here should be pretty frank. Tax evasion is illegal and should be pursued with all vigour by the authorities.
– David Cameron
There was a change of tone from David Cameron when he was asked about Gary Barlow's tax affairs. He says he won't get into personal tax affairs.
He's changed his mind quickly about if it's appropriate to comment!
Asked if any members of the Cabinet used a tax avoidance scheme, Business Secretary Vince Cable said: "As far as I know we do not. We observe the law obviously but also try to set an example."
Tax avoidance is the process of dodging taxation law without actually breaking it.
The company K2, used by comedian Jimmy Carr, works by transferring salaries from mainland investors into a Jersey-based trust which then gives the money back to investors in the form of loans.

Loans are not subject to income tax.
Jimmy Carr used the aggressive, but legal, scheme to protect some £3.3 million a year, a Times investigation uncovered. He is said to be one of more than 1,000 beneficiaries who shelter some £168 million from the taxman each year using K2.
The Times explains in more detail how K2 works - and has undercover footage of people who run it.
Advertisement
No.10 on Jimmy Carr apology re his taxes:"We welcome his words. It's taxes that pay for what ppl need for public services."
Jimmy Carr left his house in London this morning after he admitted he had "made a terrible error of judgement" over his tax arrangements. The comedian made no comment to the waiting media as he left in a black Range Rover.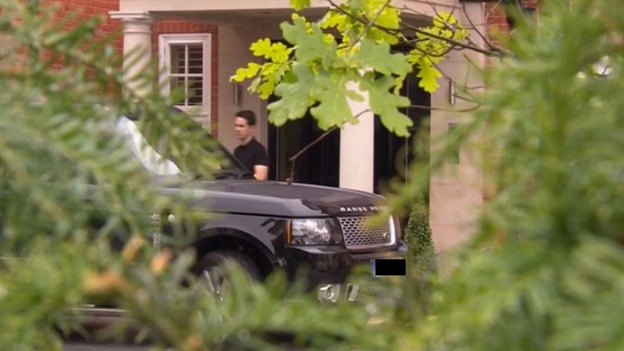 The Press Association's Political Correspondent James Tapsfield tweeted that Downing Street is looking into whether ministers will have to disclose their tax returns.
No10 says still "looking into" releasing ministers' tax returns, but "not a v near future thing"
Jimmy Carr is due to record an episode of the Channel 4 show 8 Out Of 10 Cats today. The comedian Jon Richardson, one of the team captains on the show, has tweeted this:
Off to record 8 Out Of 10 Cats. Always difficult in a quiet news week.
Load more updates
Back to top