Doctors strike over pensions
Doctors are taking industrial action over controversial pension reforms. It's the first time they have gone on strike in almost 40 years. The Government has said one in 10 patients has had an operation, outpatient appointment or treatment rescheduled
A surgery in Polegate in East Sussex, which is taking part in the industrial action, posts a notice with information for patients on the door.
Visit ITV Meridian for more coverage of the strikes in this area.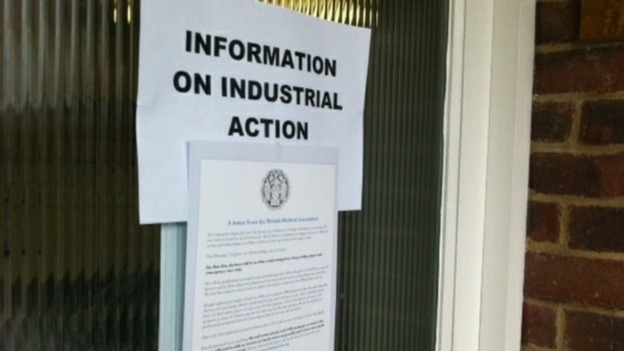 Dr Richard Vautrey, Deputy Chair of the BMA's GP Committee and a GP in Leeds, said "doctors are not looking for special treatment, we are looking for fair treatment".
Advertisement
by Gabrielle Nash, Medical Producer
Dr. Paul Cundy says the industrial action isn't ideal but necessary.
He says he's not surprised at the low participation in industrial action amongst GPs and says it shows just how difficult the decision is for a doctor.
Everyone in the NHS is being effected by the pension changes and this action is a reluctant reaction to that.
Science and Medical Correspondent Lawrence McGinty interviews Dr Cundy at a surgery in Wimbledon which is taking industrial action. They have only seen six patients this morning so far.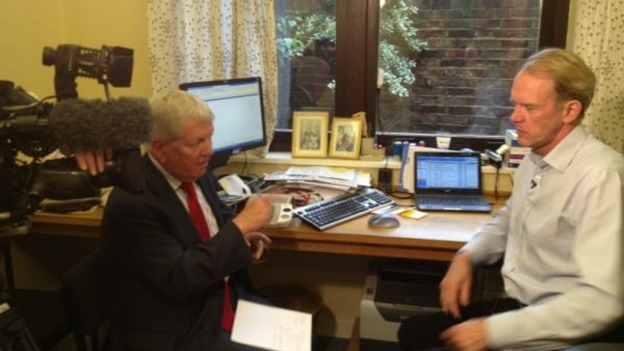 One surgery posted a sign on its door saying that although it is "strongly against the pension reforms" it has agreed not to strike as they feel it would be "detrimental" to patients.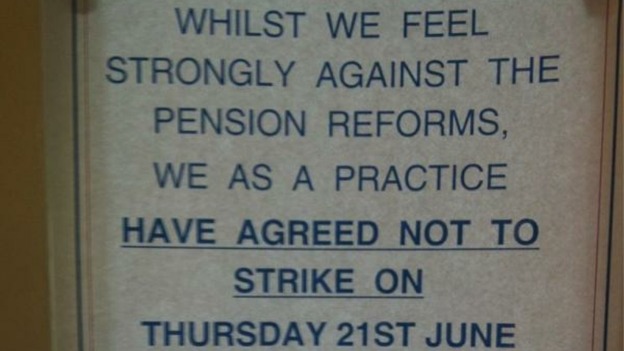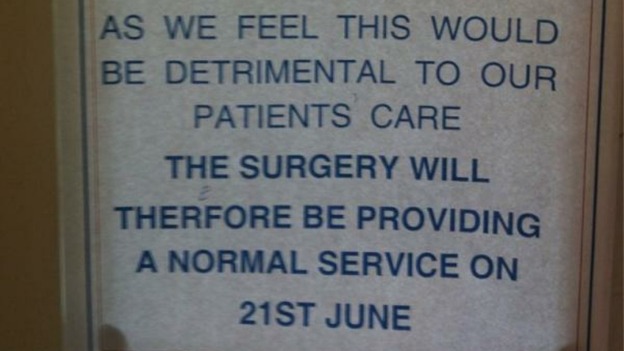 GPs at a surgery in Wimbledon are taking industrial action over pensions and so far it's been a quiet morning with no pre-booked appointments.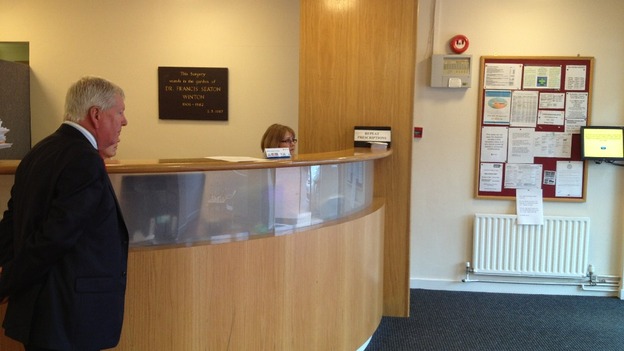 Advertisement
by Gabrielle Nash, Medical Producer
We're at a surgery in Wimbledon where GPs here are taking industrial action over pensions.
Normally at this time the waiting room would be full and the reception staff would be non-stop on the phone.
So far though it's quiet. There are no pre-booked appointments but the staff have had quite a few calls and have been explaining to patients that today is the BMA day of action and there are only appointments for urgent and emergency cases.
For the GPs here, in between seeing urgent cases, they'll catch up on paperwork and administration, so in many ways work continues as usual here.
The Health Secretary says this action will cause discomfort, uncertainty and difficulty.
I'm at Peterborough City Hospital to find out first hand what the impact is.
Around 80 non-urgent clinic appointments were cancelled ahead of the strike. Only two operations have been postponed.
Around a third of doctors are not members of the BMA and of those that are, 21% of GPs and 15% of hospital consultants voted against industrial action.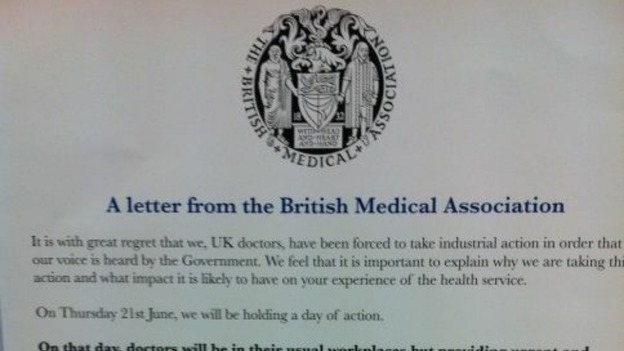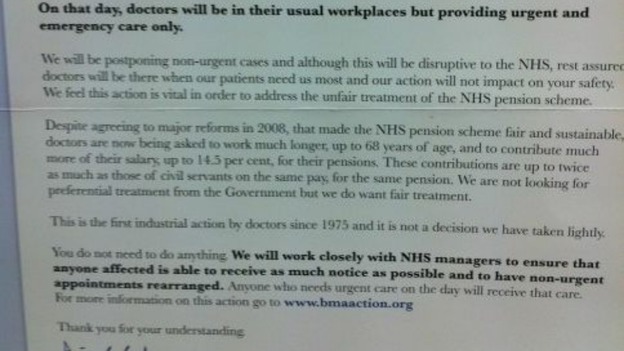 Load more updates
Back to top