Clegg's Rio+20 water pledge
The government says households struggling to pay their water bills will get help through new 'social tariffs'. The announcement will be made by Deputy Prime Minister Nick Clegg at the Rio+20 Conference in Brazil today.
Many people on low incomes have been struggling to pay their water bills, and these new measures will give them much-needed help. Water companies now have the chance to work with their customers to find a solution that works for them, and I hope to see that solution in place as soon as possible.
– CAROLINE SPELMAN MP, ENVIRONMENT SECRETARY
We're clearing the way for water companies to give some much-needed help to the millions of people who struggle to pay their water bills. If you're struggling to make ends meet, not paying for essential utilities isn't an option but it can mean making tough choices elsewhere, like sacrificing healthy meals for the family or new school books.
We've already announced tough new measures to see gas and electric bills fall by up to £100 a year. This will see struggling families save more. Water companies can now begin to consult their customers on how to ensure the most vulnerable households receive extra support.
– NICK CLEGG MP, DEPUTY PRIME MINISTER
Advertisement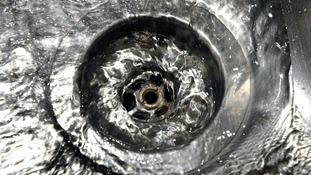 The government says households struggling to pay their water bills will get help through new 'social tariffs'.
Read the full story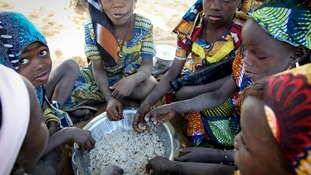 Food prices are rising due to environmental factors, increased populations and, experts argue, increased financial speculation.
Read the full story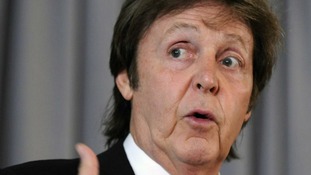 Paul McCartney has joined a host of stars calling for Rio+20 to protect the Arctic from overfishing and oil exploration.
Read the full story
We believe that promoting the right kind of growth that is inclusive and environment friendly is the most effective pathway to achieve sustainable development. For this reason, I warmly welcome that conference as knowledge that a green economy will enhance our ability to manage natural resources sustainably and with lower environmental impacts and also with increased resource efficiency.
– PRESIDENT OF EUROPEAN UNION COMMISSION JOSE MANUEL BARROSO
Advertisement
Here are some of the views of protesters in Rio
The teachers, the healthcare system and the safety are all in a sad situation.
Everything is being destroyed, especially the country's environment. And this is happening during the Rio+20 summit.
We are here protesting for a greener Brazil, with more alternative energy.
We will set up, alongside the states that wish to, Europeans and others, a tax on financial transactions. And I pledge that if that tax is created, part of this revenue will go to development... Some tell us that there is the economic crisis, the financial crisis, therefore the environmental issues and sustainable development can be postponed, put aside until the pressure (on the economy) stops. That is not my line of reasoning.
– Francois Hollande, French President
An environmental protest involving 50,000 people - some of them naked - has shut part of downtown Rio during the Rio+20 Earth summit.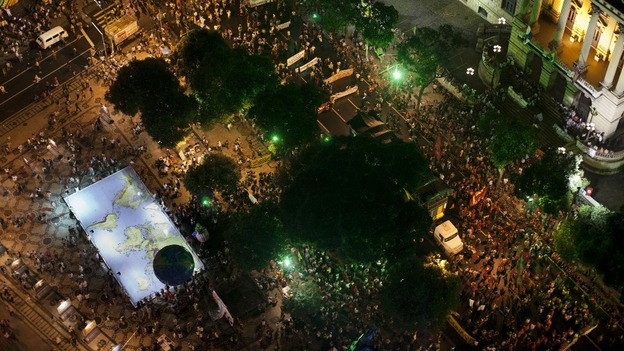 The march was calling for better living conditions and greener government policies. In the midst of it all an intrepid group took their clothes off and painted their bodies with various slogans.
The text of the agreement that is likely to define the Rio+20 summit has been described as "weak" by many of those in attendance. The EU's climate change chief Connie Hedegaard tweeted that "nobody ... was happy" about the text:
#rioplus20 telling that nobody in that room adopting the text was happy. That's how weak it is. And they all knew. Disappointing #Rio20
The charity Oxfam likened the outcomes of the summit to "re-arranging the deck chairs" while the Titanic sinks, echoing the verdict of many NGOs.
The head of the UNFCCC - the UN convention that was agreed at the last Earth Summit in Rio 20 years ago - was disappointed that the text did not mention ending subsidies on fossil fuels.
Load more updates
Back to top