Hester gives up RBS bonus
Stephen Hester, the boss of Royal Bank of Scotland, has said he will not take his bonus this year after IT problems left thousands of customers struggling
NatWest has commissioned an independent audit to determine what went wrong when thousands of customers were left unable to access cash earlier this month.
In an email to customers, the RBS-owned bank said:
We have commissioned an independent audit to investigate how the problem arose and we will make all the improvements necessary to ensure it doesn't happen again.

We will make the findings public when they become available.
– NatWest
Ulster Bank chief executive Jim Brown said tonight he would be turning down this year's annual bonus after a computer meltdown left thousands of people across Ireland without cash. He said:
I don't want there to be any doubt that this is also my personal priority. I am personally committed to re-earning the trust of our customers. I have therefore informed the Ulster Bank board that I do not wish to be considered for an annual bonus award for 2012.
Tonight's decision came as politicians from north and south of the border called for him to turn down his bonus.
The bank initially estimated that about 100,000 customers across the country had been affected by the error, some with limited or no access to their funds at all.
Mr Brown told an Oireachtas (Irish Parliament) committee the figure is much higher than originally believed and that at least half of Ireland's 1.1 million customer base has suffered.
Advertisement
Ulster Bank chief executive Jim Brown said he was turning down his annual bonus following the IT meltdown which left hundreds of thousands of customers without cash.
Earlier today in the House of Lords Labour called on the Government to intervene to help Northern Ireland residents suffering as a result of the ongoing failures at the bank. Lord McAvoy hit out at Northern Ireland Secretary Owen Paterson saying:
This is a disgraceful position,100,000 customers and small businesses in Northern Ireland are facing financial disaster, but they are receiving no help from a do-nothing Secretary of State for Northern Ireland who is not fit for the job.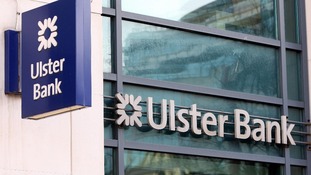 The bank said "We appreciate the patience that has been displayed".... let me inform them, that patience has run out.
Read the full story
RBS have released the following statement about Ulster bank services:
"Resolving the issue for our customers is the top priority for RBS Group and significant resources have been shifted from within the Group to Ulster Bank.
"We now expect that next week (commencing 9 July) will be the final week of any significant delays for Ulster Bank customers. We expect gradual, but significant and noticeable improvements throughout the remainder of this week and next.
"It is our expectation that by the week of the 16 July the vast majority of customers will return to a normal service, barring any residual reconciliation required. We will continue to provide updates daily on our progress."
We know customers are frustrated and they are right to be. Our efforts to fix this are paying off and over the last few days we have been able to gain a much clearer picture about when we expect all systems to be largely back to normal.?

We expect gradual and significant improvements for our customers and each day we will see more transactions processing, fewer problems with our systems, and less inconvenience for our customers.
– Jim Brown, Ulster Bank CEO
Stephen Hester told the BBC: "I think it is inappropriate for me to have a bonus this year. We have let our customers down.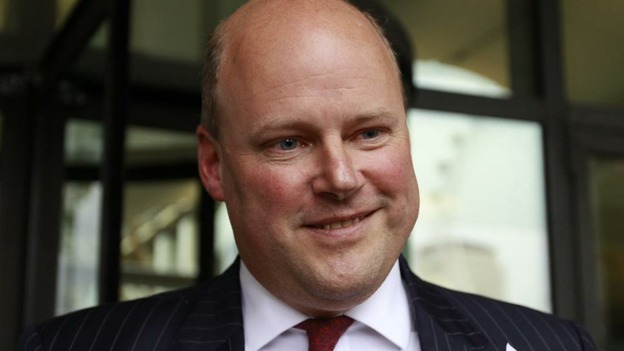 "That may have arisen from old systems and things that were from before my time, but I think we could reasonably have been expected to have improved things since then and clearly we didn't improve them enough.
"So it wouldn't cross my mind to have a bonus this year."
Advertisement
Stephen Hester, the boss of Royal Bank of Scotland, has just revealed in a radio interview that he will not take his bonus this year due to the IT chaos that left thousands of customers without their money.
He was forced to give up his bonus under enormous political pressure. This time, the Chief Executive of the bank we all own the majority of, has decided to act first.
RBS said today that whilst the "vast majority" of NatWest and RBS accounts have been updated and are back to normal, a small number of transactions remain unprocessed and Ulster Bank customers may face delays for the rest of the week.
Some of those Ulster customers have taken to Twitter to express their disappointment:
@moneysavingexp Can you ask RBS/Natwest why there IT is fixed and Ulster Bank not - are we in NI the poor relation #ulsterbank
So, RBS left Ulster Bank to the end to fix..pfft
Still nothing. Seriously Ulster Bank?
The Chairman of the Treasury Select Committee today wrote to the Chief Executive of RBS Group, Stephen Hester, and to the Chairman of the FSA, Lord Turner, outlining a number of specific issues the Committee feels need to be addressed with regards to the ongoing IT issues.
Commenting on the letters the Chairman Andrew Tyrie said:
It is clearly unacceptable that so many people have suffered, and continue to do so, as a result of what looks to have been a major IT failure. This is the latest in a series of computer failures to have affected bank customers. We need to know exactly what went wrong and what will be done to give us confidence that similar mistakes are not repeated in the future.
RBS has said that whilst the "vast majority" of NatWest and RBS accounts have been updated and are back to normal, a small number of transactions remain unprocessed. Ulster Bank customers may face delays for the rest of the week, however.
A statement from the company reads:
Progress towards a completely normal service is likely to be affected by the significant stress on the system over recent days. The Group has already announced that the significant problems facing Ulster Bank are likely to continue for the remainder of this week, however the solution applied in NatWest and RBS has been successfully applied to Ulster Bank overnight, increasing our confidence that we will restore a full service by Monday.
– rbs statement
Load more updates
Back to top