Hester gives up RBS bonus
Stephen Hester, the boss of Royal Bank of Scotland, has said he will not take his bonus this year after IT problems left thousands of customers struggling
Police are warning NatWest customers that they may be targeted by fake emails designed to play on their anxiety following recent technical problems at the bank. This is the advice being given if you receive such an email:
Do not click on any links in the scam email
Do not reply to the email or contact the senders in any way
If you have clicked on a link in the email, do not supply any information on the website that may open
Do not open any attachments that arrive with the email
You can also report the incident to the police Action Fraud service by calling 0300 123 2040 or by using their online reporting tool.
NatWest customers affected by the recent technical problems are being targeted by fraudsters, according to police.
In one fake email, which purports to be from RBS chief Stephen Hester, customers are asked to upgrade their information as part of a "security upgrade".
A link in the email leads to an "incredibly realistic" replica of the NatWest webpage, which enables fraudsters to steal their money.
Advertisement
RBS Group, which owns Natwest and Ulster Bank, is directing all urgent requests to the following helplines.
If you have an urgent #UlsterBank enquiry, please call 0800 231 232. If you are calling from abroad please call +4428 90843556 RT
If you have an urgent #RBS enquiry, please call 0161 931 9959 or 08457 77 77 66 or 0800 656 9639. For overseas +44 (0) 131 549 8888 RT
If you have an urgent #NatWest enquiry, please call 0161 931 9959 or 08457 77 77 66 or 0800 656 9639. For overseas +44 (0) 8705 888 444 RT
RBS has said it successfully updated all but 1% of NatWest and RBS account balances overnight.
RBS Group has had less success sorting out the delays experienced by Ulster Bank customers, but it hopes to restore a full service for the start of next week.
Customers experiencing delays are being directed to this Frequently Asked Questions page or advised to visit their local branch.
Royal Bank of Scotland has cancelled a one-day golf tournament in Scotland tomorrow, in the wake of an IT meltdown, after it had just announced postponing its corporate hospitality at Wimbledon. The tournament was due to feature golf legend Jack Nicklaus at Gleneagles.
An RBS spokeswoman said that sponsorship of sporting events is unaffected.
Royal Bank of Scotland has cancelled its corporate hospitality at Wimbledon this year, in the wake of an IT meltdown which left thousands of customers without access to cash. The bank said in a statement:
We have made significant progress in resolving the issues and are working around the clock to put things right for our customers.

Under the circumstances, we felt it would be inappropriate to provide client hospitality at Wimbledon. Our people are focused on resuming normal service for our customers as soon as possible.
Advertisement
The Royal Bank of Scotland has learned the lessons of the recent computer meltdown that left millions of customers unable to withdraw their money, Treasury Minister Mark Hoban said today. Speaking to the Commons, he said that he had spoken to RBS chief executive Stephen Hester.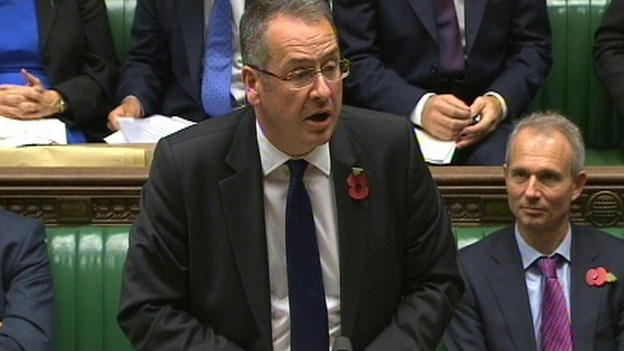 Mr Hoban said: "I know that RBS are very keen to learn the lessons from these problems and put in place contingency arrangements for the future."
He said those who have lost money because they have been unable to access their funds should write to the part-state-owned bank with their claim.
A Financial Services Authority spokesman said the regulator expects a "full explanation" from the Royal Bank of Scotland, once it has sorted out customers' problems, over the IT meltdown which left thousands of customers without access to cash.
A spokeswoman for the Financial Ombudsmen Service (FOS) said it would "take time" before customers see the issues put completely right and she urged people to keep a record if they have found themselves out of pocket.
She said the sheer numbers of people affected were one reason for the process taking a while, adding: "They will have to look at each individual situation."
People can complain to the FOS if they cannot work problems out with their bank. The FOS said it is not currently dealing with complaints on the issue as the bank must look at them in the first instance.
The ombudsman, which receives several thousand calls a day generally, said that roughly around 10% of the calls currently being dealt with by its helpline relate to the RBS issue.
In a hearing with the Treasury Select Committee, Sir Mervyn said the Bank had been in close contact with management at RBS since the problem arose, and over the weekend.
He said the issues were technical and not a reflection of funding issues at the bank, which is 80% state-owned.
Once the current difficulties are over, we need the Financial Services Authority to carry out a detailed investigation to find out what went wrong - and importantly why it took so long to recover.
– Mervyn King

Sir Mervyn said the problems seen at RBS provide a reminder of how systemically important banks are and confirmed the need to ring-fence retail operations from investment banking.
Load more updates
Back to top