Labour 'wrong on immigration'
Labour leader Ed Miliband has said the party mishandled immigration while it was in power. Today he promised new measures to prevent British people being "locked out" of jobs by foreign workers.
Ed Miliband says he wants companies to tell job centres if they employ large numbers of foreign staff, and a ban on overseas recruitment agencies.
People in the Labour leader's Doncaster North constituency have given their views on immigration, and what they think should be done.
by Romilly Weeks, Political Correspondent
Labour leader Ed Miliband claims his party had previously got its policy wrong on immigration, and had failed the concerns of working people.
He vowed to stop British people being "locked out" of jobs, as he put it, by immigrant workers.
Advertisement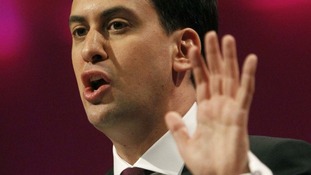 Ed Miliband has admitted Labour "did get it wrong" on immigration when they were in Government and pledged new measures.
Read the full story
Alp Mehmet of Migration Watch has welcomed Ed Miliband's admission that Labour got it wrong while in office, but said that he was; "listening to find out how they were going to get it right should they return to office - I didn't hear anything to suggest that they would get it right."
Home Office minister Lynne Featherstone has told ITV News that Ed Miliband's stance on immigration is 'right', but is still, 'too little too late.'
ITV News Political Correspondent Lucy Manning asked Labour leader, Ed Miliband, if there are too many immigrants coming into the country.
Mr Miliband said that the question was about, "who comes here and what they do when they come here."
Advertisement
Labour Leader Ed Miliband told ITV1's Daybreak that his Party did "get it wrong" on immigration when they were in Government.
I take the view that it's better to be honest about this. I think we did get it wrong and yes we do have a trust issue on immigration which is why I'm not just talking about it today but I'm going to talk about it in the coming months.
– Ed Miliband, Labour Leader
People are talking about this up and down the country and Labour's got to talk about it, we can't shy away from this issue.

I think immigration benefits the country but I think there are costs as well and I think when we were in Government we were too slow to recognise some of those costs, the pressures on public services, the speed of communities changing and the pressure on wages.
– Ed Miliband, Labour Leader
Ed Miliband will today renew his attacks on the previous Labour administration's approach such as failing to restrict entrants from new EU member states in eastern Europe.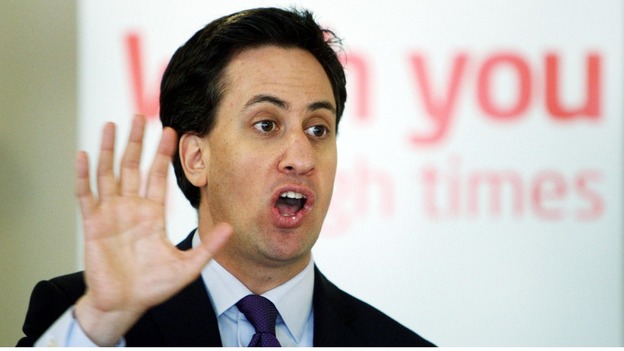 In a swipe at Gordon Brown, he will say voters have legitimate fears about overburdened public services and community cohesion and expressing them "does not make them bigots, not in any way".
The then prime minister was widely condemned during the 2010 election campaign for being caught on a microphone dismissing a voter who raised the issue as "bigoted".
Mr Miliband, who made re-connecting with party supporters on immigration a central plank of his leadership campaign, will also rule out a Brown-style "British jobs for British workers" approach.
Load more updates
Back to top