Syria will 'eliminate terror'
Syria's President Assad said his government had a duty to "eliminate terrorists" to protect its people. He also ruled out any solution to the crisis imposed from outside the country.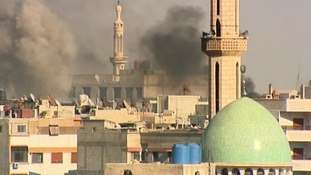 There have been claims of another massacre in Syria, with pictures apparently showing women and young children among the victims
Read the full story
I've just got back from Douma, Syria where I witnessed very heavy fighting. The Syrian army was bombarding an area with artillery and mortars. Tanks were also firing.
There were very loud explosions in Douma, as shells landed. It was clear there were gun battles with two sides involved. Syrian troops told me one tank was destroyed by a rocket-propelled grenade.
I saw an Syrian army tank firing in Douma at target who had just launched a rocket-propelled grenade. Syrian troops told me: "it's very,very dangerous."
Syrian troops based at a hospital on the edge of Douma showed me their damaged vehicles and tanks that had been hit by rocket-propelled grenade and gunfire.They said they had lost many men as a result.
I witnessed fighting and shelling in Douma for an hour before we fled as gunfire and battle came very, very close to us as bullets were flying around us.
Huge plumes of black smoke billowed out from the southern end of Douma where there was continuous fighting and some very heavy exchanges for almost an hour.
Advertisement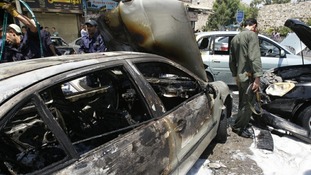 A resident of Damascus has spoken to ITV News about what life is like in Syria's capital as the civil war in the country intensifies.
Read the full story
The Russian foreign ministry has expressed its regret that Iran, Saudi Arabia, Jordan and Lebanon have not been invited to join an Action Group on Syria.
The Russian proposal on this (other countries attending) has met unsurmountable objections from the U.S. side, especially on the part concerning Iran
– russian foreign ministry statement

The group is due to meet in Geneva on Saturday to discuss how to bring about a Syrian-led political transition.
The UN envoy to Syria Kofi Annan has said he is "optimistic" that the meeting of world leaders in Geneva on Saturday will produce an acceptable outcome.
Mr Annan's spokesman Ahmad Fawzi told Reuters TV that "talks are on course" and a preparatory meeting will be held in Geneva on Friday.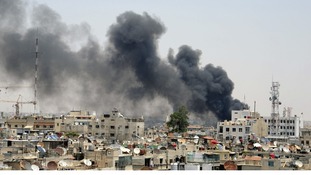 Syria's rebel fighters struck close to the heart of President Assad's regime as they bomb the main court building in Damascus
Read the full story
Advertisement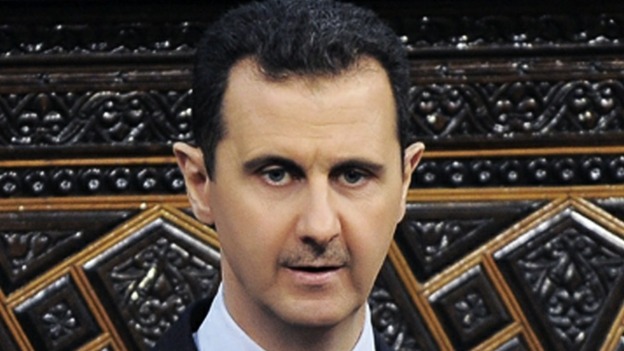 Syria's president Bashar Al-Assad has said that the Government has to eliminate terrorists to save thousands of lives.
Speaking to Iranian television, he also said a solution imposed on Syria from outside was unacceptable because only Syrians could resolve the country's crisis.
"No non-Syrian model is acceptable because no one but us knows how to solve the problem," Assad said during the rare hour-long interview.
The president said that some countries want the Kofi Annan peace plan to fail in order to blame Syria.
Syrian President, Bashar Al-Assad told Iranian state television that Syria is under pressure because of its support for Palestine, according to Reuters news agency.
The president said the country is moving forward with reforms but they have no meaning for terrorists and governments that support them.
It is the second time in a week that the ICRC has been forced to turn back to Damascus. On June 21st, its joint team with the Syrian Arab Red Crescent heard shooting as it tried to enter the old city where the agency says hundreds of civilians are trapped by fighting.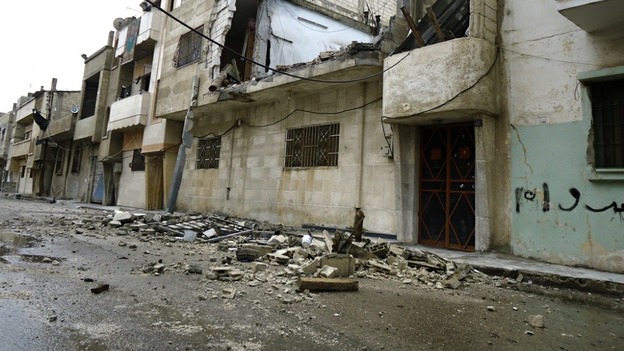 ICRC spokesman Bijan Farnoudi in Geneva declined to provide specifics or apportion blame for the latest setback after the two sides agreed in principle to a humanitarian truce. In a statement the agency said:
"The ICRC and the Syrian Arab Red Crescent are virtually the only humanitarian organisations working in the hardest-hit areas in the country, and safe and unhindered access is thus essential to their work. ICRC and Syrian Arab Red Crescent teams take considerable risks performing their tasks,"
Turkey's National Security Council said it would respond to Syria's "hostile" downing of one of its reconnaissance jets last week with determination but within international law.
The council, made up of the president, senior ministers and military chiefs, said in a statement after a five-hour meeting:
Turkey will act with determination to use all its rights within the international law against this hostile act. the council, made up of the president, senior ministers and military chiefs, said in a statement after a five-hour meeting.
Load more updates
Back to top