Andy Murray to take a break
Andy Murray has said he will take a break from the tennis court after losing out in his bid to make Wimbledon history. Roger Federer beat Great Britain's Andy Murray in four sets in Sunday's final.
Andy Murray, who is representing Great Britain in the Olympics in just a few weeks, last night said he does not know how long he plans to take off tennis.
"Until my mind is right," he said. "There's no point in going on the court until I'm ready to go out there and learn and work hard and do the right things in the gym and in practice because there's just no point.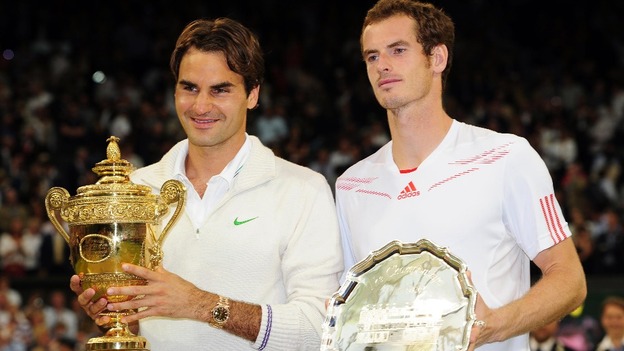 "So I'll wait and see how my body recovers after the next few days.
"I fell a lot of times this tournament. I got a lot of bruises all over my body and stuff.
"So I need to take a few days off, let everything heal, recover, and then see.
"But I won't be on the court next week, that's for sure."
Congrats Federer, masterful performance. Commiserations to Scotland's Andy Murray. D #toosoon?
Federer, all hail,7th Wimbledon championship. Andy Murray,you are a champion in my eyes, one day mate it will be you. #riseandriseagain
NEVER accuse Murray of being unemotional again. He gave it everything he's got. Proud of him.
Advertisement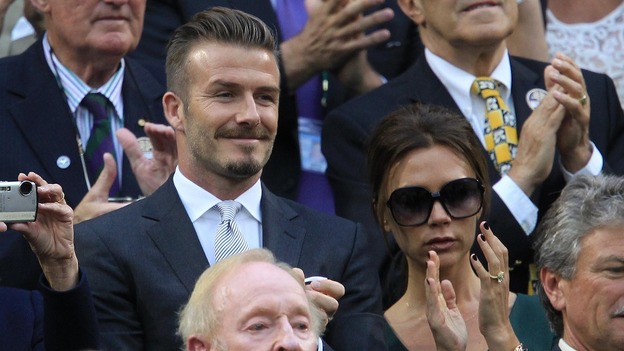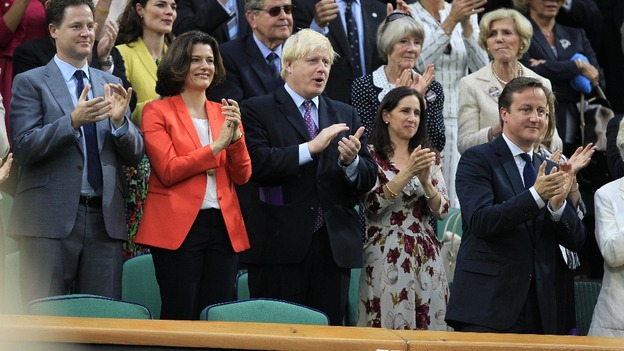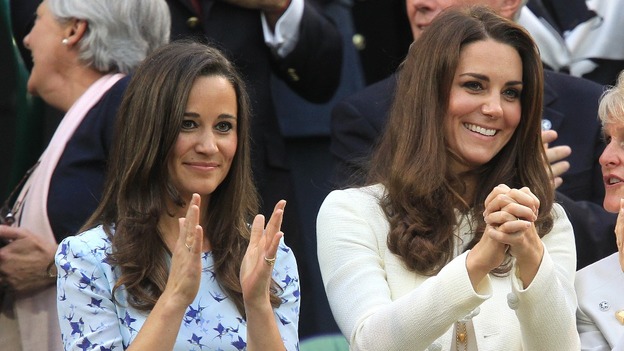 Andy Murray's brother Jamie has taken to Twitter to say that his brother, 'is a champion' despite his loss at Wimbledon today:
My Brother is a champion. He may not have won but he is a champion.
And to be able to stand up after all that and take a microphone and deliver that speech shows what kind of person he is.
Thank you to everyone for their support and kind words about Andy. It has been overwhelming. His day is coming.
Andy's older brother who is a champion doubles player also said that Federer was 'a champion too' and congratulated him on his win.
Tennis fans in Dunblane heaped praise on Andy Murray after their local hero lost out in his bid to win Wimbledon.
Supporters in his home town cheered on the tennis star as he aimed to become the first British man to win a singles title at the All-England Club in 76 years.
"He's a hero to everyone here whether he wins or loses.

"There were so many people getting behind him in Dunblane and across the country and there are so many messages of support everywhere you look."
– Steven Balmer, 28
"Andy played his heart out and it was just a sin that Federer played his very best.

"He had us excited after winning the first set and it was just a shame that he couldn't keep it up."
– Brea Steele
"Everybody was rooting for him, he was emotional at the end and clearly wanted to win it for everyone who's been supporting him.

"He was just a wee bit short today but he'll be back next year and I'm sure he'll get his hands on the trophy."
– Mrs Steele
Well done @andy_murray no disgrace losing to the best that ever played tennis....great final to have been present at.
Hats off to Murray for a great fight. But we saw why Fed is the #GOAT.
Hard luck to Andy Murray. He'll get there eventually and it'll be all the sweeter when he does.
Advertisement
Penny Perry, the daughter of British tennis champion Fred Perry, has told ITV News that her human side "is somewhat relieved" her father's record remains intact, but praised Andy Murray for his "absolutely phenomenal" effort.
The Scot - the first Briton to make it to the final in 74 years - was hoping to become the first male champion since Fred Perry in 1936.
Brave show by Andy Murray but Federer was on redoubtable form. Huge respect to both. Only 20 days to go until the Olympic tennis!
A fantastic performance. All of the people of Scotland can take pride and be inspired by @andy_murray #Wimbledon (EG)
Andy Murray put up an incredibly brave fight. He should be proud of his performance and the country will be too.
Andy Murray's mother has tweeted about her son calling him "amazing" following his Wimbledon final defeat against Roger Federer. Judy Murray also posted a picture champagne being poured, saying there was "lots to celebrate."
Let's get fizzical! Lots to celebrate.....Amazing day. Amazing tourney. Amazing son. http://t.co/YmYkgC9v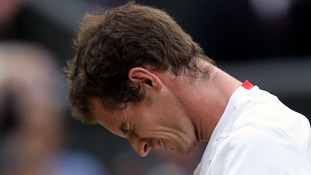 Great Britain's Andy Murray has been beaten at Wimbledon by champion Roger Federer, as the Swiss veteran claimed his seventh SW19 title
Read the full story
Load more updates
Back to top