Delay over elderly care cash
Decisions on how to fund long-term care for the elderly will not be taken for up to two years, the Government admitted, amid Labour accusations that it had abandoned cross-party talks.
Liberal Democrat MP Paul Bustow supports a cap on people's lifetime care costs and wants the cross-party talks to continue to reach a consensus.
Shadow Care Minister Liz Kendall said the care system should be tackled with a joint political party approach to save it from 'crisis'.
Advertisement
Responding to the delay over funding of elderly care, National Autistic Society chief executive Mark Lever said:
"This decision, affecting the lives of so many people, is just too important to keep putting off and playing politics with.

"At a time when social care is being cut, thousands of families are currently living in uncertainty and delays will do nothing to ease the anxiety that they feel.

"This is one of the biggest challenges currently facing us all and it's vital that we come together to find a timely and workable solution for some of the most vulnerable people in our society."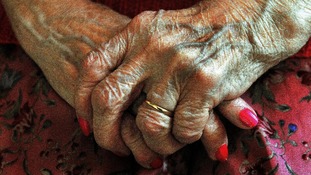 The Government has backed a cap on care costs but failed to commit to funding it.
Read the full story
Jeremy Hughes, chief executive of the Alzheimer's Society, accused the Government of an "empty promise".
He said: "People with dementia and their carers are being forced to pay a dementia tax of tens of thousands of pounds a year for essential care and support.
"To them and thousands of other vulnerable people, an agreement in principle to a cap on care costs is meaningless.
"This empty promise also ignores the separate problem of underfunding of care as a whole. Some people are struggling with no care and no assets - for them, a cap on costs is useless.
"Further bickering between politicians will be a catastrophic failure of political leadership as families continue to struggle to care for people with severe disabilities.
"It is time for all parties to commit to a real public discussion about how we pay for the costs of care and make the costs for families fair. We cannot afford to delay any longer."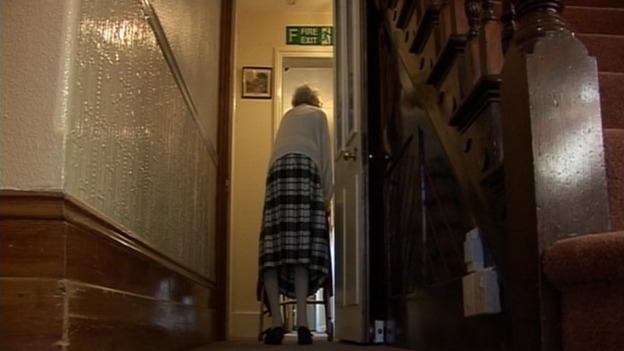 Michelle Mitchell, charity director general of Age UK said: "If the Government accepts the Dilnot recommendations in principle that is definitely a step forward and welcome, but with care in crisis now it is not nearly enough.
"The Government must set out the process by which it will make the all important decisions about funding social care, including timescales and milestones.
That is the very least older people and their families will be looking for next week."
Advertisement
Shadow health secretary Andy Burnham said he was pleased with the "small measure of progress" of a commitment to a cap but said it was meaningless without agreement on how to fund it.
Labour would challenge the Government publicly over its plans but was prepared to return to the table if there was a "meaningful two-way process", he told Today.
This decision to go down this separate route and do their own report reflects a decision to put the reform of the funding of social care on a slower timetable.

A cap is meaningless if there is no plan to deliver it. How is it going to be paid for? What is the timetable to put it in place?

You can only get progress by suspending politics...If the Government wants to re-open a meaningful two-way process then I will...go back into that.

But just facing a document we haven't seen, I can't just say we will support whatever is said. I have got to challenge the Government on behalf of older people...
Simon Gillespie, who chairs the Care & Support Alliance, has welcomed the commitment to a cap on costs in England - expected to be made on Wednesday - but said there remained "some big issues" of under-funding to resolve.
The Alliance, a consortium of more than 50 organisations representing older and disabled people, wrote to party leaders in May raising concerns that the talks appeared to have stalled.
Mr Gillespie told BBC Radio 4's Today programme:
"If it is genuinely the case that those talks have stalled then that will be very, very disappointing. "It is not up to me to assign blame. The politicians will obviously have that debate among themselves. All I can say is that is remarkable disappointing if it is the case that we have not been able to get a political consensus to this long-term and widespread issue."We hope that if a White Paper is published on Wednesday then it will come up with some sensible approach to that, and all the indications are it will.
– Simon Gillespie, chair of the Care and Support Alliance
That will probably rule out any change until after the next general election, due in 2015, which will anger campaigners who warn that it is one of the most pressing issues facing the country.
One of the most controversial factors is the rising number of pensioners forced to sell their homes to pay for care in a system which is itself desperately short of funding.
A £35,000 cap and a big rise in the means-tested asset threshold to £100,000 paid for by extra taxes on the elderly were recommended last year by the review chaired by economist Andrew Dilnot.
Decisions on how to fund long-term care for the elderly will not be taken for up to two years, the Government admitted, amid Labour accusations that it had abandoned cross-party talks.
Ministers will next week publish a progress report which backs the idea of imposing a cap on the total amount an individual should pay for care costs.
But a source conceded that there was "not any money available at the moment" and that no firm decisions on how to proceed would be taken until a spending review in 2013 or 2014.
Back to top