Manhunt over as body found
The body found at All Saints Church in Writtle near Chelmsford, Essex, is Peter Reeve, 64, the man suspected of shooting dead off-duty police officer Ian Dibell in Clacton-on-Sea on Monday, police said.
A man who was shot during the incident which saw Pc Ian Dibell lose his life has given an interview to the The Sun.
Trevor Marshall has described Pc Dibell as 'a real hero'.
I was being chased by a man with an armed revolver and PC Dibell confronted him and took a bullet for me. I was running away.

But this off-duty police officer was walking straight into the line of fire, into the line of danger.

He is a real hero. He lost his life trying to protect us.

He paid the ultimate sacrifice to save me, just a normal bloke, a lorry driver.
– Trevor Marshall speaking to The Sun
Dr Natalie Mann, a criminologist at Anglia Ruskin University, who lives on the estate next to where the shooting occurred in Clacton, Essex, told Daybreay that the incident sent shockwaves through the close knit community.
Advertisement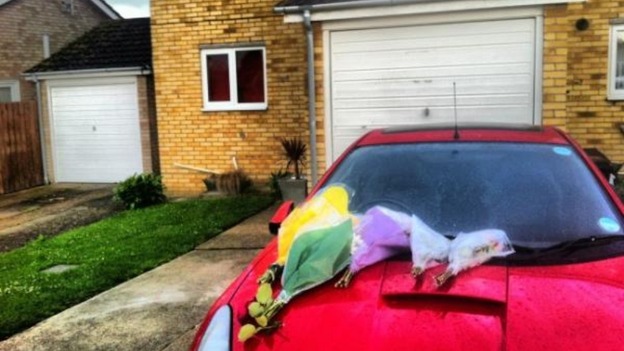 The death of the man suspected of shooting dead PC Ian Dibell in Clacton on Monday does not mean an end to the police investigation into his murder. Daybreak's Richard Gaisford reports.
It's a reminder of the immense debt that we owe them [the police] and what they do on our behalf and I just want to pay tribute to him and say that the whole country for sure is thinking of his family and his friends at this difficult time. It's a reminder of what the police do on our behalf every day of the year.
– David Cameron
The death of our colleague in Essex is deeply sad news for the police service. Pc Ian Dibell died while knowingly walking towards danger, as police officers are called upon to do on behalf of the public they serve. The courage he showed in stepping up to do his duty, without thought for his own safety, sums up what it means to be a police officer. The thoughts of everyone in the police family are with his colleagues, family and friends at this difficult time.
– Sir Hugh Orde, President of the Association of Chief Police Officers
Advertisement
Police officers are understood to be at a number of properties in Writtle belonging to members of Peter Reeve's family.
The media have been asked not to approach them as they are described as distressed and possible witnesses.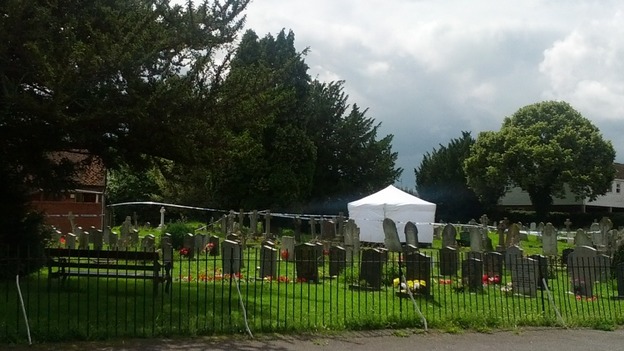 Peter Reeve's wife was evacuated from Writtle last night by armed police according to her neighbours. They have two daughters
Officers were called to Writtle, near Chelmsford, at 8.45am after a member of the public reported hearing a single gunshot.
Eyewitnesses said officers sealed off the grounds of All Saints Church and turned back parents taking their children to school via the path.
At a press conference later police confirmed Reeve's death and said no shots were fired by police.
It's believed Reeve had some "strong connection" to the village and the church where he took his own life.
He was "largely unknown" to police who are investigating how he got a gun and what triggered the incident in Clacton which cost Pc Dibell his life while off duty.
Load more updates
Back to top