PM: One last try on Lords reform
David Cameron has told Conservative MPs there will be "one more try" on Lords reform. Ed Miliband had earlier accused him of losing control of his party after a large number of Tories rebelled on a vote on the issue.
The former security minister Lord West, who had responsibility for the security of the Olympics from 2007-10, has said that drafting in soldiers to guard the games at the last minute is "not very clever".
He told ITV News he believed there had been a "triumph of optimism at G4S" and that the Government should have watched the company more closely.
Patrick Mercer MP has said he is disappointed to hear that soldiers from his former regiment, The Mercian Regiment, are to guard the Olympic tennis just after returning from a tour of Afghanistan and learning that their jobs are likely to be axed under Government cuts.
He also told ITV News that he believed G4S had many suitable applicants for the posts, but that they might have been put off by the low pay.
Advertisement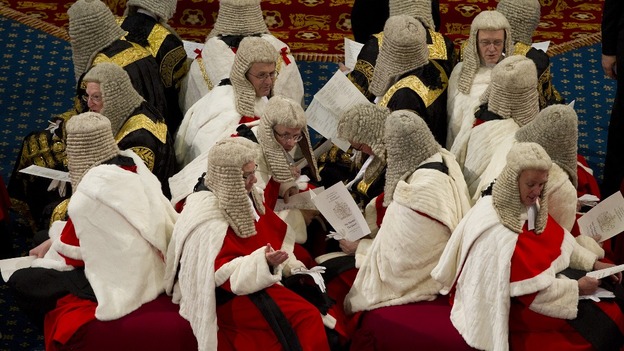 The Government will attempt to "build consensus" on the best way forward for Lords reform, House of Commons Leader Sir George Young has told MPs.
But he failed to give a date for the House of Lords Reform Bill's return to the Commons following the Government's decision to abandon its proposed timetable in the face of a huge Tory rebellion.
The legislation was not included in the Commons business announced for the first week back after the summer recess in September.
The next steps for legislation to reform the House of Lords are expected to be announced today in the wake of the Government's dramatic climbdown over its timetabling.
Leader of the Commons Sir George Young is due to update MPs on the future of the House of Lords Reform Bill, which is facing severe difficulties after 91 Conservative MPs opposed it this week.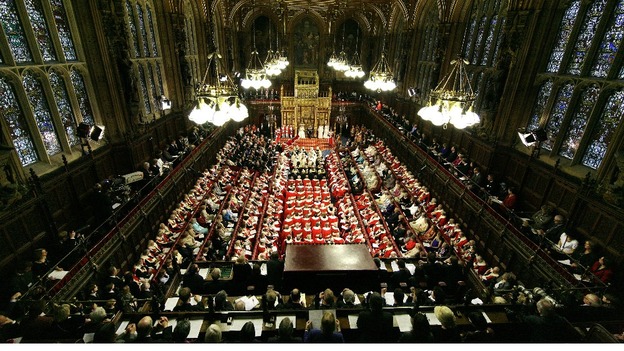 Ministers have promised a new timetable motion before the House of Lords Reform Bill enters the committee stage in the autumn. Tory sources said last night that Sir George would update MPs at business questions in the Commons today.
.
Supporters of reform are expected to speak to rebels individually over the coming weeks, though a government source acknowledged that some of them would prove "unbudgeable"
Perhaps the obvious thing David Cameron could do is go for the idea of a referendum. In theory that would buy off a lot of Tory rebels. In theory, it would perhaps get the Labour Party on board or give them fewer reasons to object to it.
In theory you would have all three party leaders presenting a united front which the polls tell us broadly support Lords reform.
The difficulty is that Nick Clegg doesn't want this. He fears it will be like another AV referendum, that a lot of the Tory rebels will turn on him and that the country will take it out on him and reject it.
Most people don't know how David Cameron is going to get out of this. If he doesn't the Lib Dems have made it very clear they are not going to support boundary changes.
If they go ahead with that threat their ministers would probably have to vote against what is a government proposal and I think that would end the coalition.
"As far as I'm aware, there is no new plan," says Liberal Democrat president Tim Farron.
The Prime Minister is "entitled to pitch to his own backbenchers that they should change their mind and keep to the agreement" on Lords reform, he told ITV News.
Mr Cameron told his MPs there would be a 'small' elected element under new House of Lords proposals.
"If he wants to describe that as small, he's a good spin doctor," Mr Farron said.
Advertisement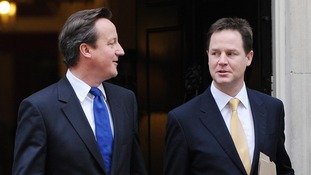 ITV News learns that Mr Cameron hadn't squared his watered-down Lords plan with Nick Clegg and the Lib Dems.
Read the full story
The Lib Dems say the Prime Minister's plan confirms he is making an effort on Lords reform but the coalition agreement is for a wholly or mainly elected Lords, not a small elected element.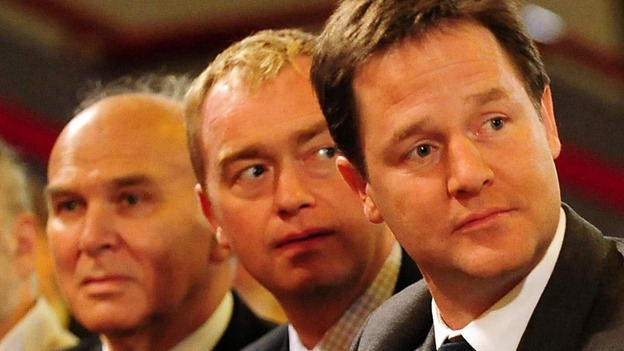 The Liberal Democrat president Tim Farron has told BBC News that there are "more important things than Lords reform."
"It'd be very silly for anyone to go off in a hissy-fit over Lords reform," he said, adding that "I would not have voted for elected police commissioners" if it wasn't for the coaltion agreement.
Asked if the coalition government would last to 2015, Farron replied: "It must."
David Cameron did not square the watered-down Lords reform plans with the Lib Dems.
Asked if they knew about his plan for a "smaller" elected element, he answered "no"
The Lib Dems point out their manifesto agreement is for a wholly or mainly elected Lords and that they still want that.
Load more updates
Back to top