'Seven million' O2 users affected
Around a third of O2 customers, about seven million people, were "potentially impacted" by its network outage, the mobile service provider has said. The networks have been restored after users were unable to send or receive calls or texts.
O2 UK boss: 'a third of customers potentially impacted' by outage
O2 UK chief executive Ronan Dunne told Sky News that "about a third of our customers were potentially impacted" its network outage.
That is roughly 7.6 million of the mobile service provider's 23 million customers.
He also said: "We absolutely want to make it up to our customers for the service that didn't get, the key for us now is to underpin the reliability of the service and restore our customers' confidence."
O2 UK CEO: 'I'm very sorry'
The chief executive of O2 UK, Ronan Dunne has tweeted:
To all our affected customers - I'm very sorry. The network is back. My focus now is restoring your confidence and trust in O2.
From
@ronandunneo2
on Twitter:
Advertisement
CEO admits he is 'embarrassed' by O2 UK network problems
The chief executive of O2 UK, Ronan Dunne, has apologised for the problems that left thousands of customers unable to use its services for the last 24hrs.
He told Sky News that he was embarrassed by the network failure and that O2 would "make it up to our customers and make sure it doesn't happen again".
Mr Dunne added: "Let me reassure you we will redouble our efforts to get to the bottom of this."
O2 customer unable to access network's status website
O2 network customer Ben Benjamin told ITV News today that "ironically" she could not access the provider's service status website, after the network crashed yesterday.
O2 network: 2G and 3G services have resumed
O2 mobile network provider have said that their "tests" show that both 2G and 3G services have been fully restored for all affected customers. Thousands of users were left unable to send or receive calls or texts after the network crashed yesterday.
Boris bikes becomes victim of O2 network 'blackout'
The Guardian have reported that the Mayor of London's popular fleet of rental bikes has become the unexpected victim of network provider O2's service failure yesterday, as more than 100 bike stations across London were hit by a network blackout.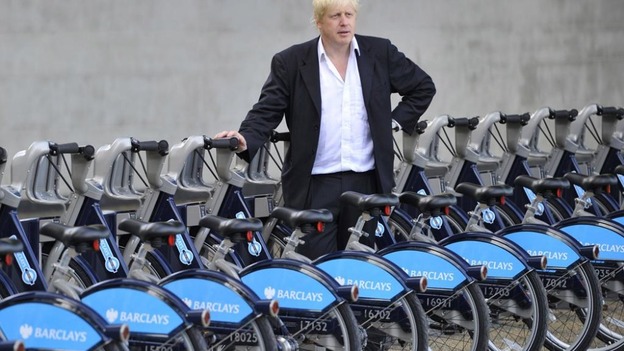 Almost one in five of the capital's bike terminals were out of commission for pay-as-you-go customers because they use the O2 network to process card payments from customers.
Transport for London, which operates the Barclays Cycle Hire scheme, said its bike terminals use O2's 2G network to process debit and credit card payments from the terminals. Those who are after a one-off ride on a pay-as-you-go basis, are thought to have been affected by the Boris bikes blackout.
Advertisement
uSwitch: 'O2's problem shows we're not ready for Olympic crowds'
Ernest Doku, uSwitch.com's technology expert has told ITV News that mobile network provider O2's service failure yesterday only "highlighted" that UK mobile networks were "not prepared" for the influx expected during the London 2012 Games.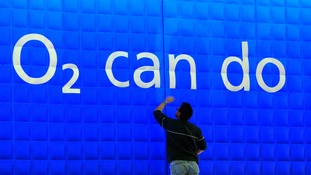 Thousands of disgruntled O2 customers took to Twitter this morning to vent their frustration at still being unable to use their phones.
Read the full story
Which? director says O2 customers should 'receive compensation'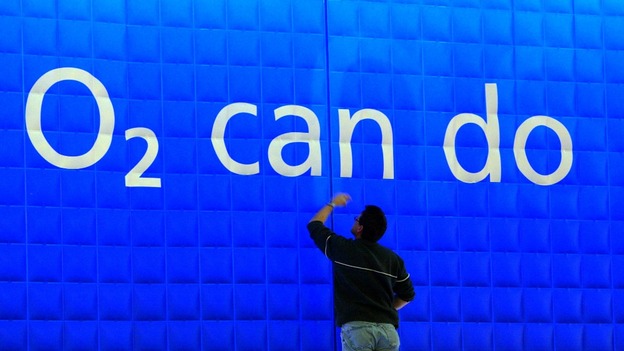 Which? executive director Richard Lloyd has said today that mobile network provider O2 needed to "resolve the situation as quickly as possible", as services failed yesterday. Mr Lloyd said:
"We want to see O2 offer compensation to all customers who have been hugely inconvenienced by this service blackout and have been paying for a service they cannot use. People should also keep a log of any costs they incur to help with any claims for compensation."
Tesco Mobile: 3G service 'returning to normal'
Tesco Mobile has issued a statement following mobile service provider O2's network failure yesterday. Tesco Mobile, who uses O2's masts for its own network said:
O2 has confirmed that it has restored its 2G network service and so any Tesco Mobile customers who were affected should now be able to make and receive calls.

In order to be able to do this on some phones 3G needs to be switched off. 3G service is also starting to return to normal.
Load more updates
Back to top