Huge investment in railways
Prime Minister David Cameron and his deputy Nick Clegg are announcing a £9 billion upgrade to Britain's railways today in a show of unity following recent tensions over reform of the House of Lords
The strains in the Coalition have never been greater but today the two men who have largely held it together - David Cameron and Nick Clegg - are attempting to put it back on track once again with a joint announcement outlining £9bn investment in the country's rail network.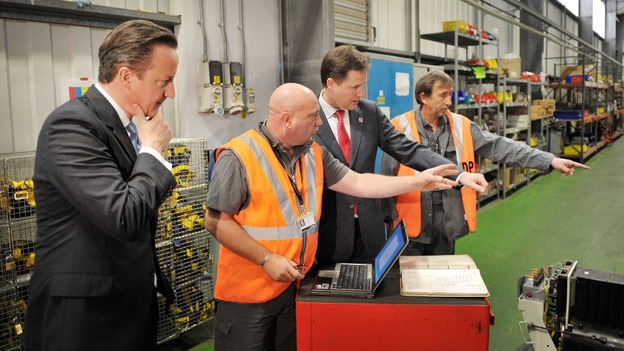 Speaking at a news conference in Smethwick, the Prime Minister said: "I am even more committed to coalition government, to making this coalition government today, than I was in May 2010 when Nick Clegg and I formed this government.
"I believe it has real purpose, a real mission and I don't just believe this because the world has become even more dangerous and difficult than 2010, although it undoubtedly has..."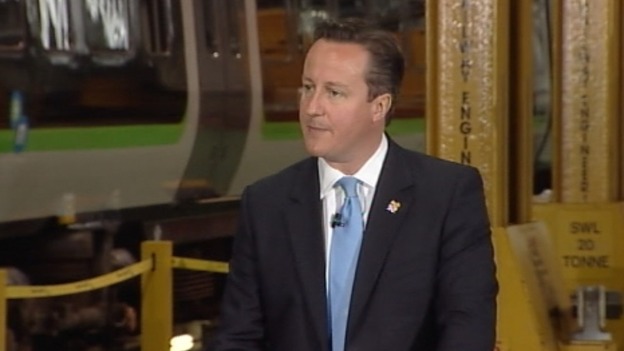 His Deputy, Nick Clegg added: "I would put a considerable amount on money on us seeing though until 2015 because that is what we are committed to doing and that's what we will do...We're two different parties he doesn't agree with all my opinions and I don't agree with all of his opinions.
"That's coalition government...We're almost half-way through this five year parliament and clearly we have faced much more serious economic headwinds than we could have possibly expected over two years ago...We are not going to loose our nerve."
Shadow Transport Secretary Maria Eagle has told ITV News investment in the rail network is needed now, not in 2014, when the Government plans to begin its schedule of improvements.
Advertisement
Prime Minister David Cameron and his Deputy Nick Clegg have announced the Government's investment plan to create a "fast, modern, reliable railway".
John Woodcock, the MP for Barrow and Furness, has tweeted he is missing a meeting on rail investment because of a delayed train.
Inevitably, missing meeting on rail investment announcement cos train is delayed. Never mind 2014, can we have fix in next 20 mins please?
Commenting on the Government announcement to invest in the rail structure, Neil Hoose, the Federation of Small Businesses' Chairman for Infrastructure, said:
Well thought out transport infrastructure spending can promote growth and have a lasting positive economic legacy. This is long overdue investment in critical infrastructure that will help small businesses better connect with their customers and suppliers. We have long been calling for better road and rail links to be put in place so this will be welcomed by the business community.
The Government is set to announce £9 billion upgrade to Britain's railways. To see how the investment will impact on your region, click below: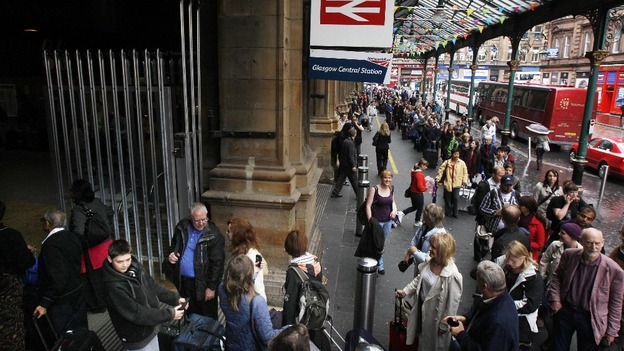 Advertisement
In January this year, rail passengers faced average increases of RPI inflation plus 1% on regulated fares, which include season tickets.
But regulated fares are set to rise by RPI plus 3% in January 2013 and January 2014.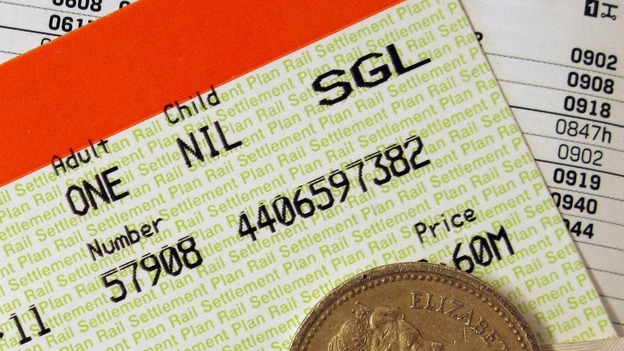 Manuel Cortes, leader of the TSSA rail union, said: "Motorists do not face higher taxes when new roads are built and rail passengers should not face even higher fares when new lines are built.
"If ministers want to encourage rail travel, and we welcome that, then they should scrap their plans to hike fares by RPI plus 3% over the next two years."
Office of Rail Regulation chief executive Richard Price said the planned Government investment - which is scheduled to take place between 2014 and 2019 - is a strong vote of confidence in the rail service.
The Government's plan for the railways between 2014 and 2019 sets out a massive programme of investment towards achieving a world-class rail service, underlining the importance of rail in economic growth and connectivity across England and Wales.

We now need to ensure that the plan is affordable, and to work with the rail industry to set out in detail how it can be delivered.

Fundamental in our role will be ensuring that all those involved in delivering the plan work together to make every penny count and achieve the best possible value for money for passengers and taxpayers.
– Office of Rail Regulation chief executive Richard Price
We do not underestimate the task laid down for us, but we will work alongside industry partners in the Rail Delivery Group to respond with a suitable plan.

There are some tough targets, made even more challenging with the need to deliver record numbers of services on essentially Victorian infrastructure. That is why the pledge to invest billions of pounds in projects to improve, update and transform our railway is not only welcome but essential.
– Network Rail chief executive Sir David Higgins
Transport Secretary Justine Greening has said the £9billion planned investment in the railways will lead to a "better and more cost effective" service for passengers.
Load more updates
Back to top