The latest inflation figures were quite a surprise and it was the third month in a row when this has happened. It means of course that the rate of price rises is slowing dramatically.
There are two main reasons; the first is that oil prices in June were falling as they had done all year up until that point - so that means petrol prices were down.
The second reason is the rain. The dreadful weather has been putting people off going in to shops so the stores have had to cut prices and put on sales and that has been particularly visible in clothes and shoes.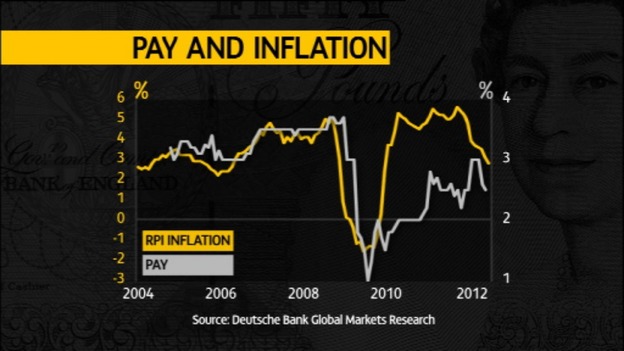 Now I think we may be at a turning point, this shows inflation stretching back over the last eight years. You can see how it halved in the autumn right at the end.
Pay settlements (the grey line) kept pace with until the beginning of 2010, before inflation raced away.
That gap is now closing, we're not there yet but it means the squeeze on households is beginning to ease and next year we may see pay exceed inflation and we'll feel better off.