Syria retracts weapons threat
Syria has said an earlier foreign ministry statement that it would use chemical weapons against foreign forces was "misconstrued and taken out of context". Britain had earlier said the threat from Damascus is "unacceptable"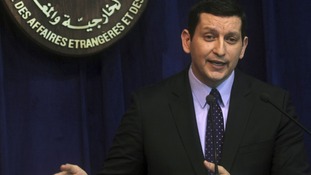 Syria acknowledged that it had chemical and biological weapons and said it could use them if foreign countries intervened.
Read the full story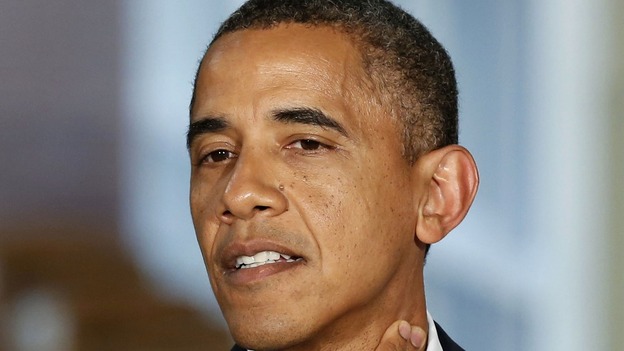 US President Barack Obama said Syrian President Bashar al-Assad will be held accountable if Syria makes the tragic mistake of using chemical weapons.
He said: "Today we're also working so that the Syrian people can have a better future, free of the Assad regime.
"Given the regime's stockpiles of chemical weapons, we will continue to make it clear to Assad and those around him that the world is watching and that they will be held accountable by the international community and the United States should they make the tragic mistake of using those weapons."
Advertisement
The Syrian Information Minister has claimed that the Foreign Ministry's statement that the country had chemical and biological weapons that would be deployed against foreign forces was "misconstrued and taken out of context."
The state SANA news agency reports Omran al-Zoubi saying that these "lies" were part of a US-Israeli plot and insisted that Damascus had been calling for all weapons of mass destruction in the region to be dismantled.
He said:
They interpreted this answer as a saying that Syria admits to possessing chemical weapons; these are their wishes and obsessions, but the meaning is in a whole other context.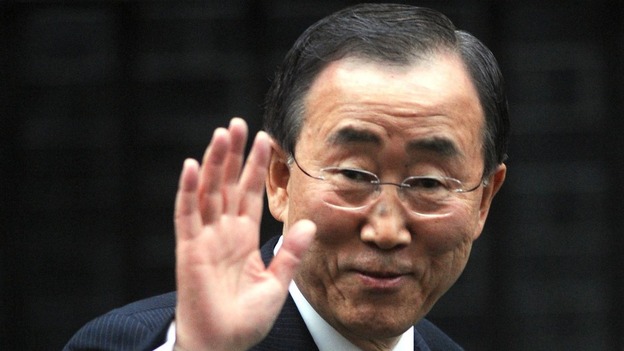 UN Secretary-General Ban Ki-Moon said he was "very concerned Syria may be tempted to use chemical weapons".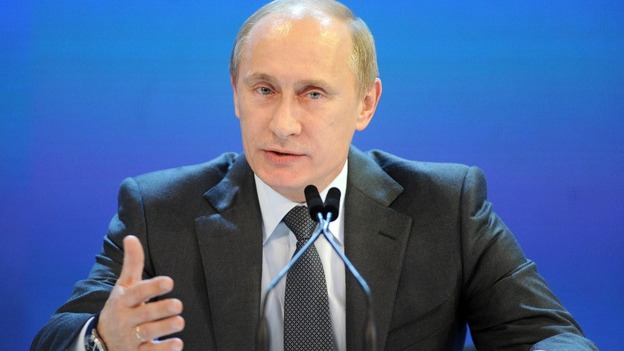 Russian President Vladimir Putin said that Syria's crisis must be resolved through negotiations, not force of arms.
He also warned that if Syrian President Bashar al-Assad's government is toppled a civil war could continue with roles reversed.
It follows talks with Italian Prime Minister Mario Monti who encouraged Russia to work with the West to end the violence in Syria and seek new ways to resolve the crisis.
The Arab League's ministerial committee on Syria has agreed to offer £64 million ($100 million) in aid to Syrian refugees, Qatar's prime minister said.
"An amount has been approved for the Syrian refugees of $100 million," Sheikh Hamad bin Jassim al-Thani told a news conference in the Qatari capital.
Advertisement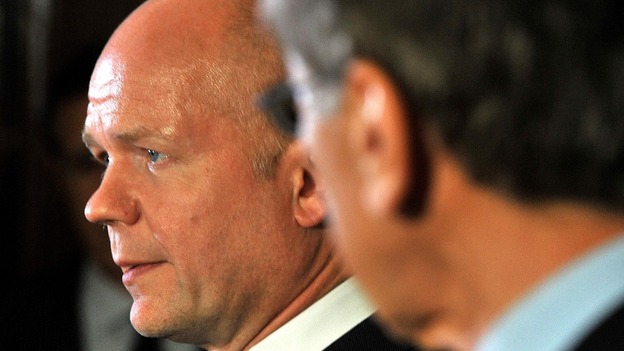 Syria's threat to use chemical weapons against foreign intervention is "unacceptable", Foreign Secretary William Hague said.
Speaking to reporters at a European Union foreign ministers' meeting in Brussels, Hague said: "This is typical of the complete illusion of this regime, that they are the victims of external aggression.
"What is actually happening is their own people are rising up against a brutal police state ... and in any case it is unacceptable to say that they would use chemical weapons under any circumstances."
Iraq Prime Minister Nouri al-Maliki has given orders to open all Iraq's borders to Syrian refugees, a senior Iraqi Border Commander told Reuters.
Syria has acknowledged for the first time that it had chemical and biological weapons, saying they could be used if the country faced foreign intervention.
Foreign Ministry spokesman Jihad Makdissi said the army would not use chemical weapons to crush rebels but they could be used against forces from outside the country:
Any chemical or bacterial weapons will never be used ... during the crisis in Syria regardless of the developments.

These weapons are stored and secured by Syrian military forces and under its direct supervision and will never be used unless Syria faces external aggression.
Syria will not use chemical weapons in the current crisis unless it faces "external aggression", a foreign ministry spokesman has told Reuters.
The spokesman added that the weapons are guarded and monitored by the army.
Load more updates
Back to top