Sir Alastair Burnet dies aged 84
The veteran newsreader Sir Alastair Burnet, best known for presenting News at Ten for 21 years, has died aged 84. The chief executive of ITN has called Sir Alastair "the greatest newscaster Britain ever produced".
The broadcaster Andrew Neil has paid tribute to his close friend and veteran News at Ten newsreader Sir Alastair Burnet who has died aged 84.
ITN has lost a hugely dedicated colleague whose energy and drive were unique. His passion for the story always shone through and television journalism is the poorer without him.
– Helen Boaden, director of BBC News
Advertisement
Sir Alastair Burnet was the main newscaster when ITN's News at Ten launched 45 years ago this month.

He was the anchorman on ITN's coverage of five British general election programmes, on the American moon landing programmes, and several US presidential elections.

He pioneered live coverage of Parliament's Budget Day speeches.

He set a style of news presentation that was authoritative, well informed and friendly.
– Sir David Nicholas, former Editor-in-Chief and Chairman of ITN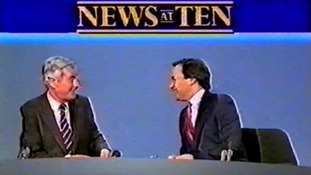 Professionally, I owe Alastair everything. He was my friend and mentor - he was everything I ever aspired to be.
Read the full story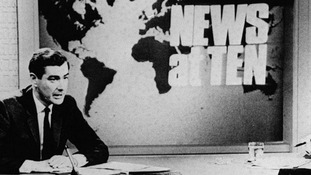 Veteran journalist Sir Alastair Burnet, known to many for his years fronting News At Ten, has died at the age of 84.
Read the full story
Sir Alastair Burnet was News at Ten, is News at Ten and shall always be News at Ten.
He was a great anchor. He set the bar high and we simply look up.
Advertisement
He was amazingly fluent, always did all his own research and was painstaking in everything he did. He anchored all General Elections for ITN and he always knew something about any candidate in any constituency.
He was extraordinarily knowledgeable politically, but also about other things like soccer. If anything went wrong on air you would never have known with Alastair in the chair. I remember when Ronald Regan was shot while on air at News at Ten and he just covered it beautifully. He was a great personality, a great drinker. When anyone was depressed his solution was to pour them a stiff one.
– Sue Tinson, former Editor of News at Ten
In this archive report to mark Sir Alastair Burnet's retirement in 1991, Alastair Stewart profiles his career in journalism.
Sir Alastair Burnet will have a private funeral but a memorial service will also be organised at a later date.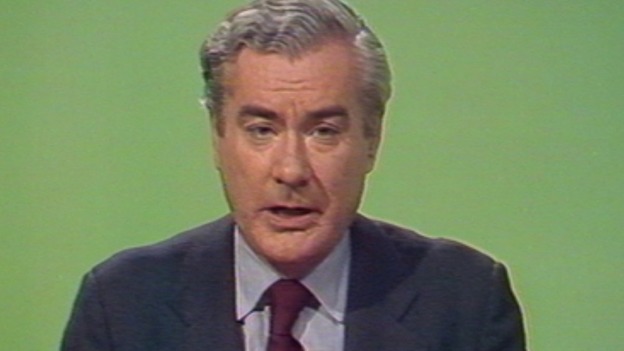 Sir Alastair Burnet will have a private funeral but a memorial service will also be organised at a later date, it has been announced.
Load more updates
Back to top