Wiggins eyes Olympic win
Bradley Wiggins has become the first British winner of the Tour De France in its 109 year history. He says he will now begin training for the London Olympics.
The Queen has sent a letter of congratulation to Bradley Wiggins after he became the first Briton to win the Tour de France.
In the message to the London rider, sent yesterday, Her Majesty wrote:
I send you my warmest congratulations on becoming the first British cyclist ever to win the Tour de France.

Your historic achievement of claiming overall victory in this prestigious event is a great testament to the efforts of you and your teammates.
– The Queen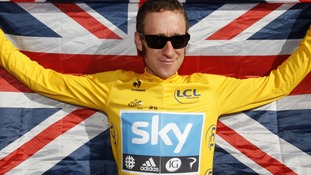 Britain's winner of the Tour de France emerged riding his bike today to say he "never imagined it would be like this".
Read the full story
Advertisement
Mark Cavendish helped seal Britain's dominance in the Tour De France. He notched up a fourth consecutive final-stage victory. He tweeted his relief today that life was getting back to normal.
Nice to ride today without having to dodge 200 other guys! Incredible to see so much appreciation of cycling in Great Britain.
Bradley Wiggins' Tour De France win sparked a 25% rise in the TV audience for the legendary cycle race as a record number of people tuned in to see the historic victory.
A peak of 3.6 million watched the live coverage on ITV1 and ITV4 to see Wiggins lead the peleton home yesterday before teammate Mark Cavendish claimed a record fourth-consecutive final stage victory on the Champs-Elysees.
Wiggins became the first Briton to win the gruelling race.
Coverage on ITV4 - the TV home of the Tour De France - was up by a quarter on 2011 for the combined viewing figures for the live broadcasts, a nightly highlights shows and a morning repeat, ITV said.
For more on Wiggins' win, including race highlights and interviews, visit ITV Sport
Bradley Wiggins has been seen back in Britain a day after his historic Tour de France win.
The cyclist was spotted driving close to his home in Chorley, Lancashire.
He is expected to take to the local roads on two wheels later in the day as he begins his preparations for Saturday's Olympic Road Race.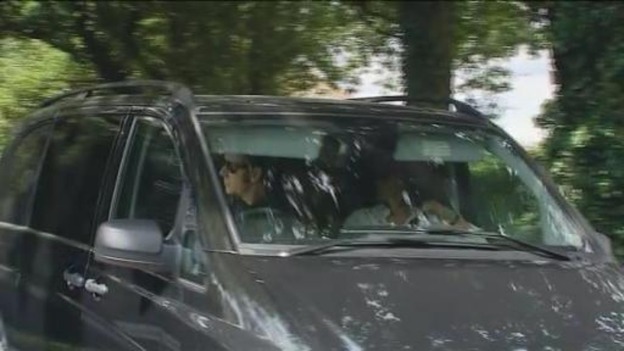 Bradley Wiggins' former coach and mentor has told Daybreak he saw greatness in the future Tour de France winner at an early age.
Speaking from Paris the morning after seeing his protege make British sporting history, Stuart Benstead said the Londoner showed signs of a champion at only 12 years old.
Advertisement
As Bradley Wiggins begins his preparation for more glory at the Olympics, the head of British Cycling refused to put a medal target for Team GB cyclists at the Games.
But Ian Drake told BBC Breakfast he expected his team to challenge across the board.
We will be in the best condition possible and what you will actually see, you will probably see a better spread of medals across other cycling disciplines potentially in BMXing and mountain biking.
– Ian Drake, CEO of British Cycling
Bradley Wiggins' former PE teacher at St Augustine's CE High School in Kilburn, Graham Hatch, remembers a boy who enjoyed sport and played in goal for his school football side.
Mr Hatch told Daybreak that the British champion can be inspiration for children around the country.
Bradley Wiggins has returned home to Eccleston after winning the Tour De France.
Wiggins become the first British winner of the Tour De France in its 109 year history yesterday. Daybreak's Katy Fawcett reports.
Artist and villager Barry Woods has painted this mural depicting Bradley Wiggins on his bike in the Tour de France on the side of a pub in Eccleston.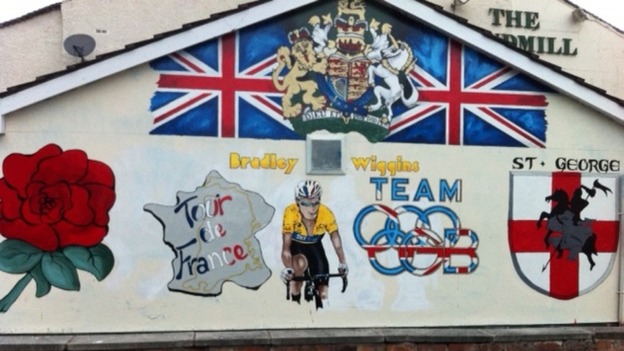 Load more updates
Back to top