Phillips Idowu injury row
The triple jumper Phillips Idowu has said he is "incredibly disappointed" after the British Olympic Association made public a request to see his medical records after he failed to travel to the Team GB training camp because of injury concerns.
Today, we have received from the medical professionals working with Phillips Idowu the information that has been requested with regard to his injury and ongoing treatment.

This information will be kept confidential with the Team GB Chief Medical Officer.

We will continue to liaise with and support the professionals who are working with Phillips to ensure he has the support he needs in his treatment.
– British Olympic Association
Former Olympic champion and fellow triple jumper Jonathan Edwards has told ITV News today that Phillips Idowu "thrives on mystery" and that rumours that he may not be able to compete at the Olympics could "help create interest" in the build-up to the Games.
Advertisement
British Olympic bronze medallist Tasha Danvers has told ITV News today that triple jumper Phillips Idowu "may be ready for the Games" but needs "time to get things together". Danvers said that Idowu probably did not want other athletes to be aware of reported injuries.
Triple jumper Phillips Idowu's agent has issued a statement today saying that he is "incredibly disappointed" at the British Olympic Association for making a public request to see his medical records. Idowu did not travel to the Team GB training camp in Portugal citing an injury concern.
Idowu's latest problems reportedly relate to a hip injury which forced him to pull out of the Aviva Grand Prix at Crystal Palace 10 days ago. Jonathan Marks told BBC Spot:
He's incredibly disappointed and surprised as to why the BOA has chosen to do this. I can't understand the benefit to the athlete.

We are more than happy to send the BOA the medical records. Phillips is an athlete who's proven that if he gets to the start line then he is one of those athletes who can win a medal.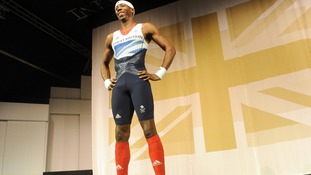 Triple jumper and showman Phillips Idowu adds suspense to his act over whether he will be fit to compete at the Olympics.
Read the full story
Hackney-born Phillips Idowu is desperate to make the home Games for his last chance to finally land an Olympic gold.
The 33-year-old had been favourite - as the then World Indoor Champion - to win the Men's Triple Jump four years ago in Beijing, but missed out by just five centimetres.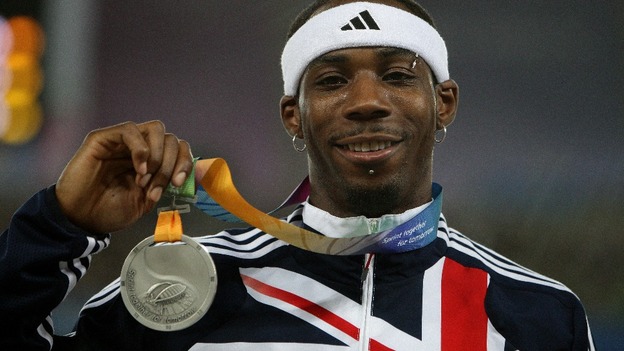 Idowu bounced back to be crowned World Champion a year later, but has raised doubts over his ability to reign supreme this summer amid fears over his fitness in the past two months.
He last competed on June 1 in Oregon, when he took three jumps before sitting out the rest of the competition.
He subsequently withdrew from meetings in Oslo and Paris and the Olympic trials in Birmingham before pulling out of the London Grand Prix with a hip problem he felt while warming up.
August 7 is the date of triple jump qualifying at the London Games, meaning Idowu is quickly running out of time to get himself in top shape.
Advertisement
Phillips Idowu, one of the Team GB's top medal hopes, is due to compete on August 7.
His coach Aston Moore said he has chosen to stay in London for treatment from a private physiotherapist on his hip.
But the BOA told the Press Association that they have requested further details of the injury.
Our chief medical officer Dr Ian McCurdie wrote to Phillips and his agent yesterday asking that he provide to Dr McCurdie the relevant medical records relating to his injury and the treatment he is currently receiving.

Those should be provided to our chief medical officer on a confidential basis.

The basis for doing this is a clause in our team members' agreement that says athletes are required to provide details of any injury or illness that may impact on their performance during the Games.
– BOA spokesman Darryl Seibel
Back to top