Britain basks in hot weather
Britain is set to bask in more sunshine in the coming days as temperatures soar above 30C.
It may not be the most obvious place to head when temperatures soar. But central London has a few stretches of sandy beach and some tourists are making the most of them.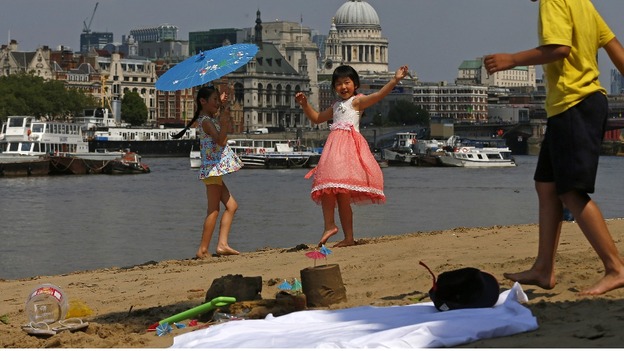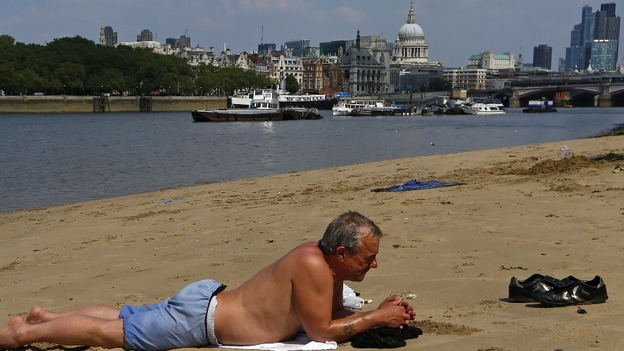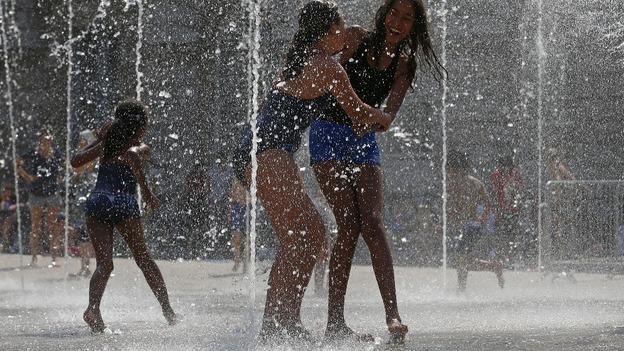 The Department for Environment, Food and Rural Affairs keeps a close eye on pollution levels particularly when temperatures rise.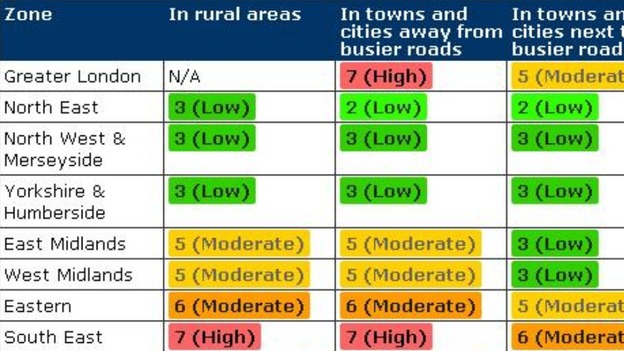 The forecast is broken down into sixteen areas. Have a look at the full table here.
Advertisement
Several days of hot weather mean London is facing an inevitable rise in air pollution as the Olympics get underway. The latest forecast shows pollution levels will be at moderate levels over the next 24 hours in London. The situation is expected to remain unchanged over the next few days.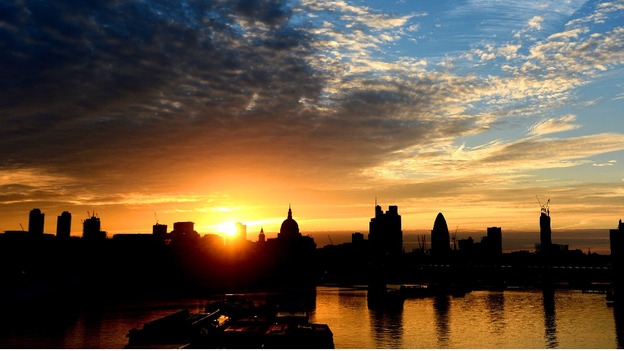 The main concern is ground level ozone. It forms from traffic fumes in sunny weather, and can cause breathing difficulties.
by ITV Weather Presenter: Lucy Verasamy
Yesterday was the hottest day of the year..so far.
The magic 30C was recorded in London, Rothamstead and Charlwood.
The last time we saw 30C was the 1st October last year.This could well be topped again today, with 31C possible in parts of the south-east
Across the south it'll be hot inland and muggy this evening and overnight.
Northern England, north Wales and areas of the north Midlands will be prone to more cloud and some drizzly rain but it'll remain warm - close in places.
Much of Scotland and Northern Ireland will be better and brighter than recent days.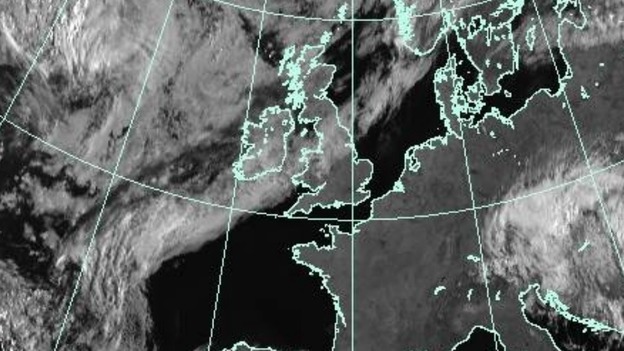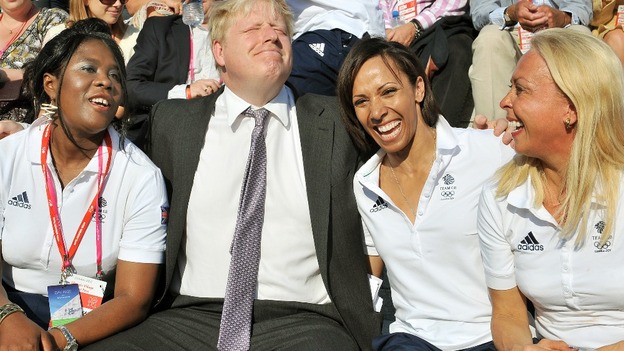 On Tuesday, London Mayor Boris Johnson enjoyed the sun's rays as he sat with former Olympic Medal winners Tessa Sanderson, Dame Kelly Holmes, and Jayne Torvill at the Athletes Village in east London.
Advertisement
"It's looking like it's going to be another fine and dry day for southern areas with temperatures maybe creeping past yesterday's and getting up to 31C (87.8F)

"Further north there will be a fair amount of cloud around and a few showers but temperatures will still reach around 24C (75.2F) in Wales and northern England.

"Northern Ireland and Scotland could also see the odd sport of rain with highs of around 22C (71.6F)."
– Billy Payne, forecaster for MeteoGroup
Southern areas of the UK are set to see the best of the hot weather today
Here is the latest forecast for London and South East England, from the Met Office:
Once any early mist or fog patches clear it will again be a sunny day and become hot and humid inland, but with sea-breezes keeping coasts cooler. Maximum Temperature 31 °C.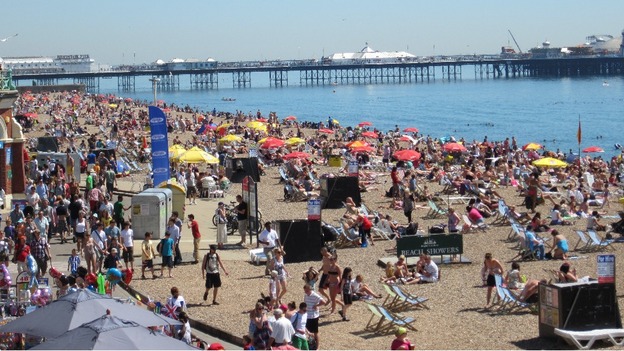 Britain is set to bask in more sunshine and maximum temperatures of 31C in some parts of the country, according to forecasters.
Tuesday was the hottest day of the year so far with the mercury tipping 30C.
The warmest temperature was recorded at Eton Dorney Lake in Buckinghamshire, where the thermometer soared to 30.2C (86F), while St James's Park in central London and Charlwood, close to Gatwick Airport in Surrey, saw temperatures hit 30.1C and 30C respectively.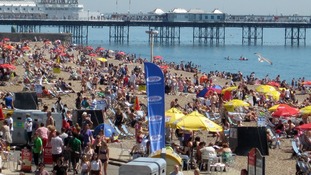 Britain is set to bask in more sunshine today, forecasters predict maximum temperatures of 31C.
Read the full story
Load more updates
Back to top