Worst recession in 50 years
Gross domestic product shrank by 0.7% between April and June, taking Britain into its longest double-dip recession for more than 50 years, official figures have revealed.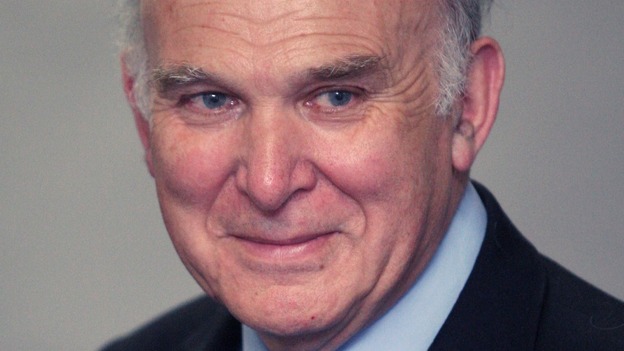 The Business Secretary Vince Cable has said that he would "probably" be a good chancellor but stressed that he was not calling for a change in personnel.
He was responding to an earlier call by the Liberal Democrat peer Lord Oakeshott who said he should replace George Osborne, who he back-handedly praised for "doing well as a chancellor on work experience".
Asked on BBC2's Newsnight whether he would make a good chancellor, he said: "I probably would, but George Osborne is doing the job, we're doing it together, well, as part of a team, and nobody's suggesting we change the arrangements."
The Liberal Democrat Chief Secretary to the Treasury Danny Alexander has said that today's GDP figures were "very disappointing". He also said the Coalition was not all about austerity, citing tax cuts for 24 million people and businesses.
Advertisement
UK Trade and Investment has said its Q&A with a "senior Government minister" is back on after cancelling it earlier. But only delegates' questions will be allowed, not journalists' questions.
Professor David Blanchflower, a former member of the Bank of England's monetary policy committee and a critic of the Government's austerity policy, has described today's GDP figures as "disastrous".
He told the BBC News Channel that the Government's austerity programme is "nonsense" and that its recent initiatives to stimulate growth will take three years to kick in.
He called on the Government to "give firms incentives to hire and invest today...because otherwise the economy will carry on downwards".
A Q&A session with a "senior Government minister" at the UK Business Summit tomorrow has been cancelled, according to UK Trade and Investment - a Government agency promoting British businesses abroad.
Former Liberal Democrat Treasury spokesman Lord Oakeshott has called for a "new A team at the Treasury" after today's "dismal" GDP figures.
Advertisement
Turner and Townsend chief executive Vincent Clancy told ITV News that infrastructure spending is "key" for the construction industry which saw output drop by 5.2% in figures released today.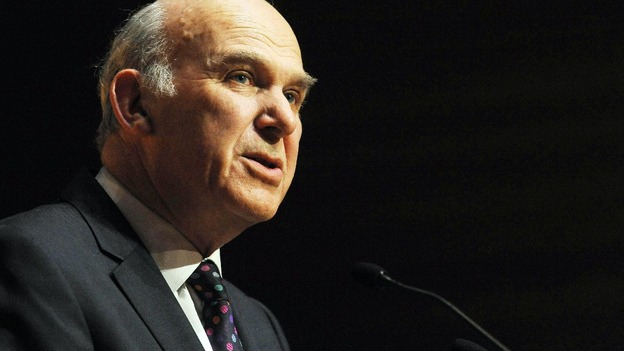 Business Secretary Vince Cable said on today's GDP figures: "Clearly we are dealing with news today which is disappointing and it underlines the very difficult economic conditions under which we are operating."
He also distanced himself from comments by Liberal Democrat ally Lord Oakeshott, saying: "We have a very good team in the Government and the Treasury and I work very harmoniously with them."
Labour leader Ed Miliband said the government's economic plan has "failed" after figures released today showed GDP shrank by 0.7% between April and June.
These are obviously very disappointing figures and they show the extent of the economic difficulties that we're grappling with, not least the situation right across the eurozone where our neighbours are also really struggling.
– David Cameron
Load more updates
Back to top