Protesting cyclists bailed
Police say more than 100 were made under the Public Order Act after cyclists taking part in the Critical Mass bike ride broke the conditions of their protest in central London. All were bailed this morning.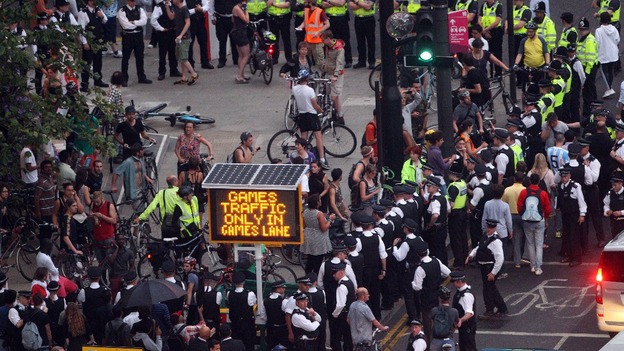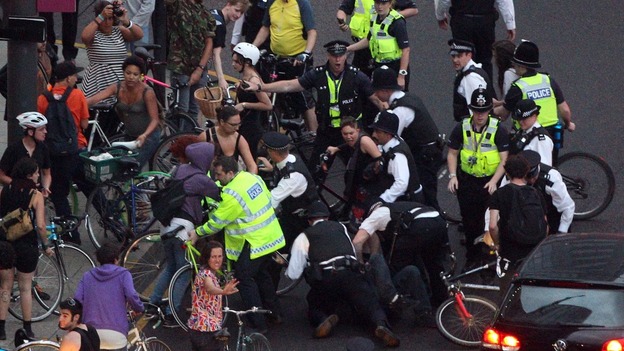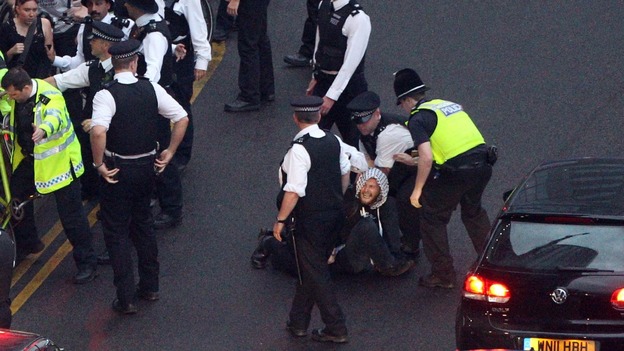 Video has emerged of the police operation to control the 'critical mass' cycling procession in London tonight. In chaotic scenes cyclists taking part are heard shouting 'shame on you' at officers as they attempt to keep the procession moving.
Met Police have confirmed they are in the process of making a large number of arrests.
Advertisement
The Met Police has told cyclists involved in the 'critical mass' procession to keep moving and keep south of the Thames.
Participants must remain south of the River Thames at all times during the times stated #criticalmass #protest
Participants must keep moving on the procession route unless stopped or directed by police or due to traffic signals #criticalmass #protest
Hundreds of cyclists have brought part of central London to a standstill. It's part of a procession of cyclists called 'critical mass'. This image was taken by one cyclist taking part, Rory Anderson.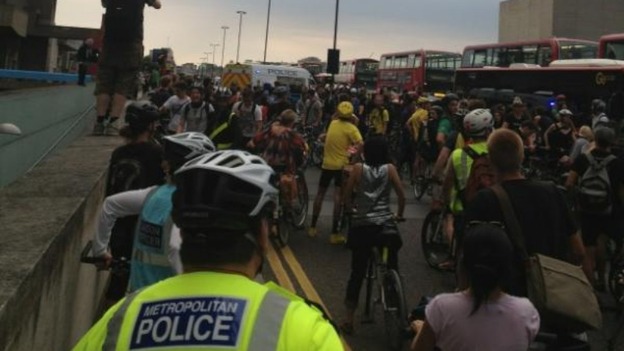 Load more updates
Back to top