Queen visits Olympic village
The Queen has opened the Games after an actor dressed as Her Majesty parachuted into the stadium. Seven British Olympic hopefuls carried the Torch around the stadium and lit copper petals representing the 204 competing nations to form a cauldron.
Sir Steve Redgrave 'disappointed' over Olympic flame
Sir Steve Redgrave has admitted he was "a little disappointed" that he was not picked to light the flame at the Olympics opening ceremony. Writing in today's Sunday Telegraph, the Olympic rowing legend said being the last Olympian to carry the torch was a great honour.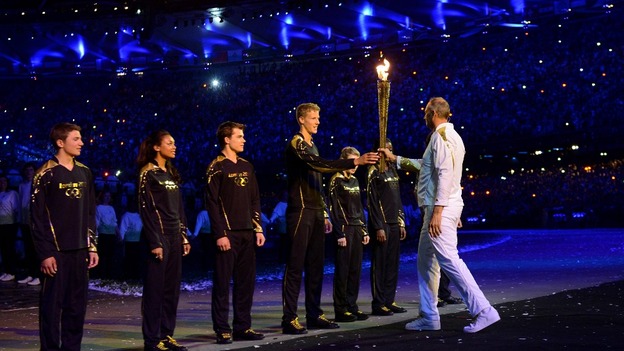 But he said: "Of course looking back I must admit that when I was told it would not be me lighting the flame at the Opening Ceremony, I was a little disappointed.
"As an extremely competitive individual with an ego, there is a part of me that would love to have lit the flame."
Police clamp down on Games touts
Police have arrested 16 people in the last two days in a crackdown on ticket touting. Five were held yesterday just hours before the opening ceremony. Two people were also arrested yesterday in relation to the alleged theft of two Olympic Lane passes.
My team has been working tirelessly to clamp down on ticket touts. We have been, and will continue to seek out and take robust action against anybody who tries to cash in on the 2012 Games in this way.Ticket touting is illegal and is a clear exploitation of those who genuinely wish to experience the Games first-hand. I would also urge people to think twice about purchasing tickets from these criminals: if you do, you are likely to find yourself paying over the odds for them, while at the same time fuelling criminality.
– Detective Superintendent Nick Downing, Met Police
Advertisement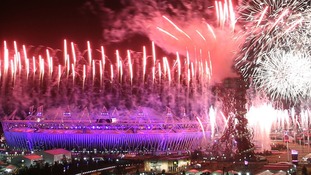 Where did the chimneys come from? Where did the parachutist who doubled for the Queen land? And how did so many Mary Poppins manage to fly?
Read the full story
Olympic organisers choose their own favourite images of Opening Ceremony
Organisers of London 2012 have put togehter their own picture gallery from last night's Opening Ceremony in east London. Take a look at their images here.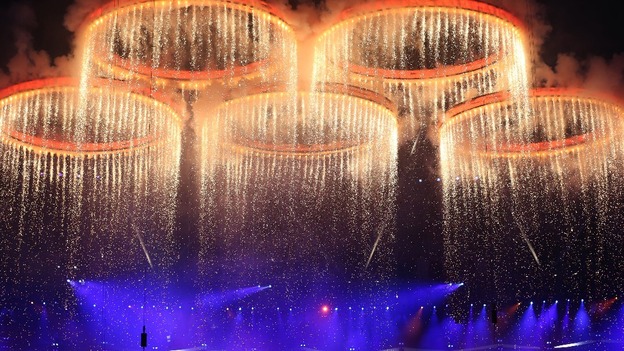 Team Egypt travels by Tube
The Olympic Games Lanes have proved controversial in London. But today, Team Egypt chose to make their way around the capital using London Underground. They were pictured on the Central Line by Phil Reay-Smith.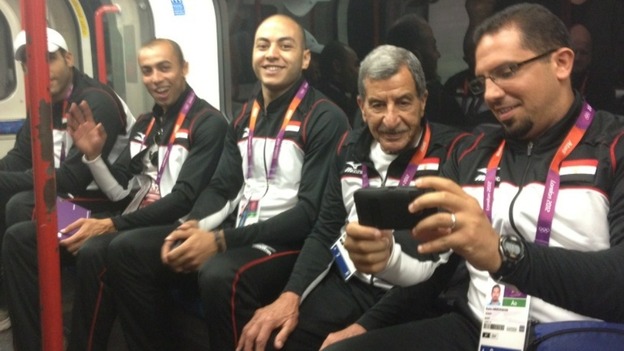 Tom Jones tweets apology for missing 2012 concert
Sir Tom Jones has apologised to fans after pulling out of a huge concert in London's Hyde Park which is part of the Olympic celebrations. He was due to perform tonight but was struck down by illness.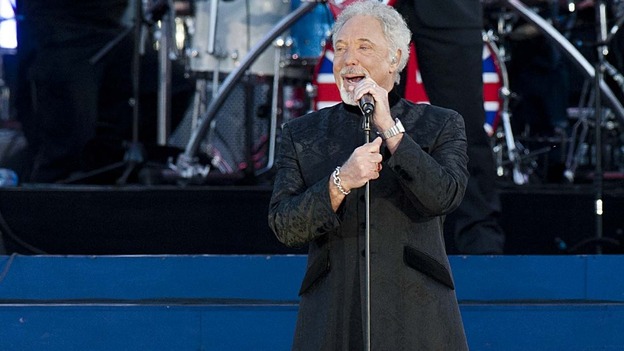 He wrote on Twitter: "Sadly I have contracted a chest infection w/bronchitis & due to doctors orders I've had 2 cancel tomorrows and Sundays show. Sorry to all x. Thanks for all the lovely messages, I don't know if everyones understanding and support is making me feel better or worse!"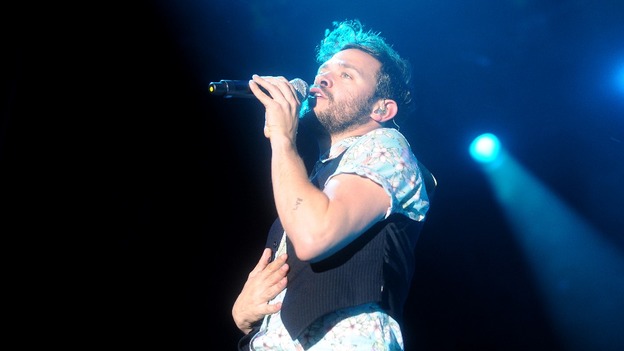 He has been replaced as the headline act by Will Young, who Tweeted: "Singing out the blue in Hyde park tonight! Filling in for Tom jones who I hope is ok. Come along. It's FREE and I'm going to wear gym gear!"
Advertisement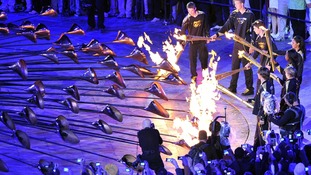 It was a moment they and the rest of Britain will never forget. The young athletes describe what it was like to be part of history.
Read the full story
Young athletes reflect on honour of lighting Olympic Cauldron
The young athletes chosen to help light the Olympic Cauldron at the climax of last night's opening ceremony have spoken about the honour of being nominated to carry out the important task.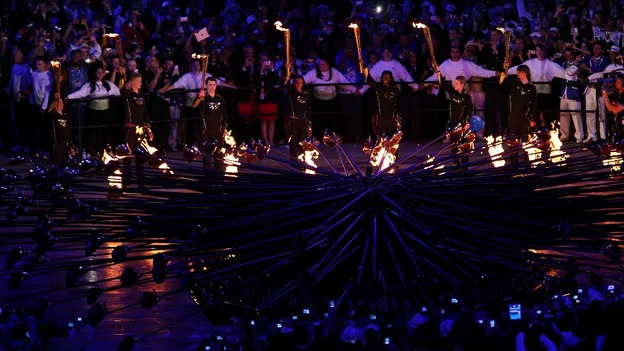 Katie Kirk from Holywood in County Down, Northern Ireland, was nominated by Dame Mary Peters, who won gold in the women's pentathlon at the 1972 Munich Games.
The 18-year-old said: "It was really exciting. The atmosphere was brilliant. It was just such an honour to be chosen to do it. I didn't understand just what an honour it was until now. I'm so honoured that Mary chose me."
Queen and Duke of Edinburgh watch Olympic swimming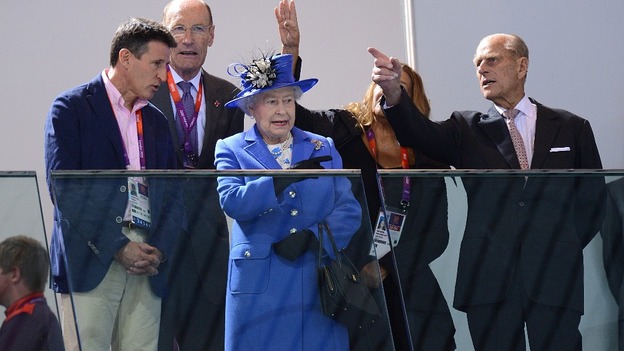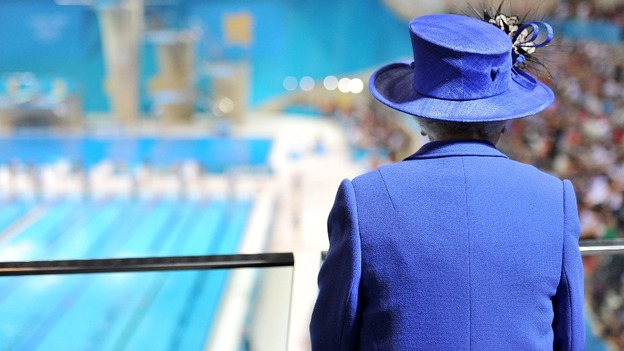 'There were moments I was fogged' by opening ceremony
Mayor of London Boris Johnson has told ITV News that there were moments during the Olympic opening ceremony, where he was "fogged" by what was happening. Mr Johnson said that he could not follow some of the themes, but admitted that the "excitement carried it through".
Load more updates
Back to top