Actor Geoffrey Hughes dies
Coronation Street and Keeping up Appearances actor Geoffrey Hughes died last night at the age of 68 after a battle with prostate cancer.
Helen Worth, who plays Gail McIntyre in Coronation Street, said:
Geoff was a very dear friend for many years, and I'm very sad to hear the news of his passing. He was a master of gentle comedy and brought pleasure to so many people. He will be sadly missed.
Anne Kirkbride, who plays Deirdre Barlow, tweeted:
The rainbow must have been for him. RIP Geoff. Really sad xx
Charlie Condou, who plays Marcus Dent in the soap tweeted:
The wonderful Geoffrey Hughes (Eddie Yates) has lost his battle with cancer. RIP and thanks for all the laughs x
Gavin and Stacey star Mathew Horne also paid tribute to Hughes, tweeting:
Sad to hear of Geoffrey Hughes passing. Onslow was the original LAD.
Advertisement
Long-serving Coronation Street star William Roache, who plays Ken Barlow in the soap, said:
I am so sorry to hear about Geoffrey. He was a warm, lovable actor, with great comedy timing. He will be greatly missed, one of the Street's memorable characters.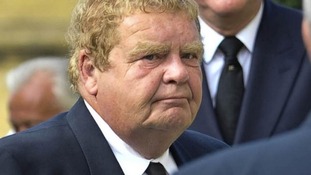 Actor Geoffrey Hughes, famed for his role as Coronation Street binman Eddie Yates, has died aged 68.
Read the full story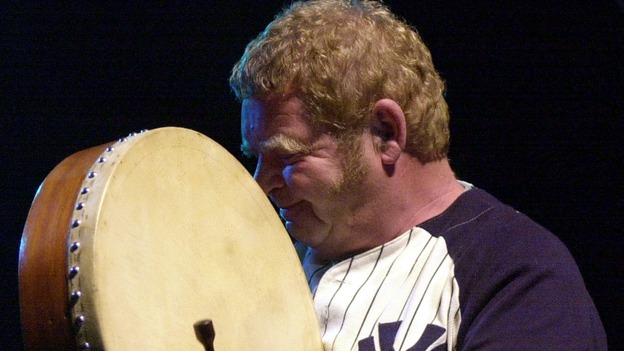 Geoffrey Hughes's family said he died on Friday night "peacefully in his sleep" after a "long courageous battle" with prostate cancer.
Hughes, known to millions as playing binman Eddie in Coronation Street during the 1970s and 1980s, was rushed to hospital for intense radiotherapy in 2010 after collapsing at his Isle of Wight home.
The actor had thought he had beaten prostate cancer the previous year, but the star and his wife Sue were given the news the disease had returned.
The Royal Family actor Ricky Tomlinson paid tribute to his friend, Geoffrey Huges. He said:
Geoff wasn't just an actor. He was my mate. I used to call him every few weeks but hadn't spoken to him in about a fortnight. It's such a loss.
A Coronation Street spokesperson added:
We are very sad to hear of the death of Geoffrey Hughes. He created a legendary and iconic character in Eddie Yates who will always be part of Coronation Street. Everyone connected with the programme sends our sincerest condolences to his family and friends.
For more on this story, visit ITV Granada.
Advertisement
Coronation Street and Keeping up Appearances actor Geoffrey Hughes has died at the age of 68. It follows a battle with prostate cancer. Get more on this story from ITV Granada.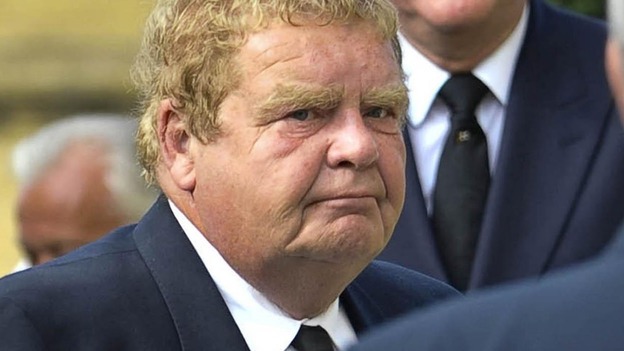 Back to top