Delight as Adlington wins bronze
Rebecca Adlington has been praised by friends and fellow athletes after she won bronze for Great Britain in the Women's 400m freestyle. It is Britain's second medal of the Games.
The man in charge of the BBC's Olympics coverage has tweeted that millions of viewers watched the 400m freestyle final last night:
Early indications are viewing figures for Rebecca Adlington last night were over 10 million. #BBC2012
Only managed to get through my news feed last night, but just read all my @'s/mentions!!! You guys are unbelievable!!! Its overwhelming!
I wish I could reply to everyone but would take me days! Thank you, thank you, thank you for all your kind words. Means more than you no :-)
Advertisement
Rebecca Adlington inspired youngsters from her home town as she claimed the bronze medal in the 400m freestyle.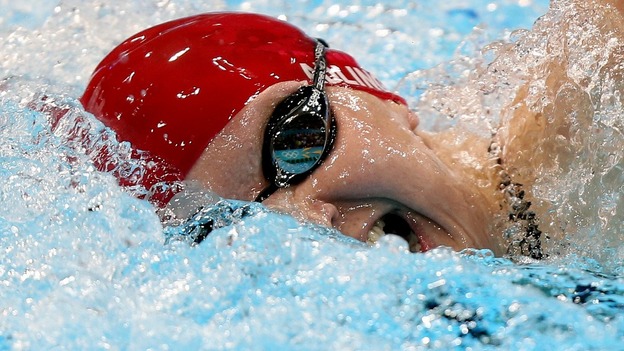 Around 50 friends and well-wishers gathered at the Oak Tree Leisure Centre in Mansfield to cheer on the double Olympic swimmer as she took to the water at the Aquatics Centre in London.
Owen Ottaway, 11, who came with his family to watch Adlington, said: "She was fantastic. It's a brilliant result for her. She inspires me and makes me think if she can do it so can I. I'd love to take part in the Olympics one day just like her."
Another young fan, Chloe Holden, 10, who came along to watch with her mother and grandmother, said: "She's an inspiration to me. A real icon. I swim twice a day and want to be just like her."
It's been fantastic, just fantastic. Even though she only got bronze, it's been a brilliant night. The 800m is her better event anyway. It's been a once in a life time experience and one we couldn't miss.
– Tony Goodson from Norwich
The atmosphere has been absolutely electric. We could hear the noise from outside before we even came in.
– Claire Smith from London
We're not disappointed. We know the 800m is her event, that's what we're waiting for. The centre is just fantastic. The only down side is the empty seats, that's really sad. We could hardly get any seats in England and yet there are empty ones. I think they should definitely give them to the servicemen.
– Roz Plowman from Plymouth
Ahhhhhhhh bronze medal!!! Can't believe it! SOOO happy its unreal! The crowd was incredible! THANK YOU to everyone, your support is amazing!
After Team GB's 3-1 victory over the United Arab Emirates tonight, midfielder Tom Cleverley and goalkeeper Jack Butland tweeted:
Good win for the lads tonight. Need to recover for wednesday now. And both posts seriously how is my luck!
Big game, Big stadium, Big crowd, BIG result! More experience in the bag, lads were ledge, bring on Uruguay! #TeamGB
Advertisement
Rebecca Adlington's parents, Kay and Steve, speaking to ITV News.
Ryan Giggs got his goal and Britain got a 3-1 win over the United Arab Emirates to keep Team GB's Olympic title dreams going tonight.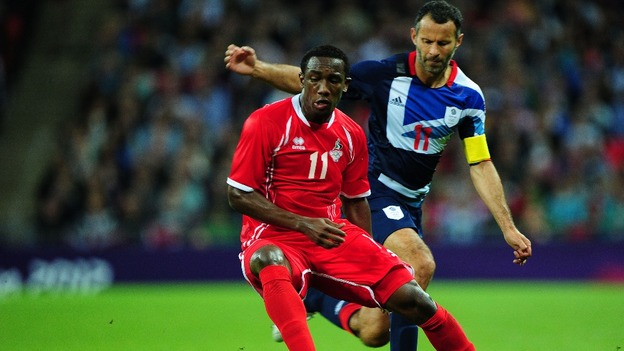 Among the famous faces in the crowd, Prince William and David Beckham.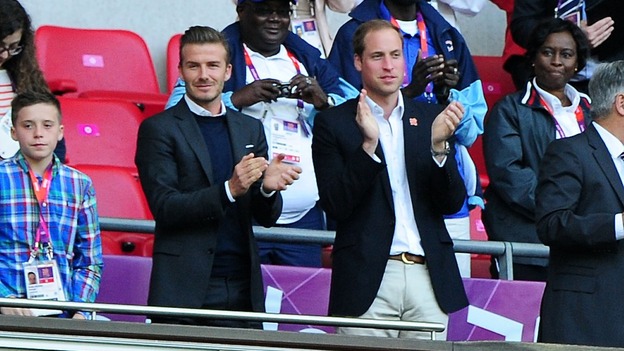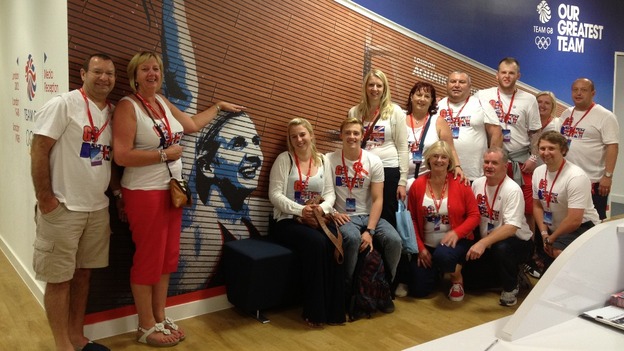 Rebecca Adlington's former coach Ian Negus, who worked with Adlington for five years when she was a teenager, had tears in his eyes after Adlington took bronze.
It's a fantastic result for her. I didn't expect her to get gold as she was up against tough competition but she did really well and it sets her up well for the 800m. The 400m is so much faster for her so to get to that pace is great. She'll be happy with that.
– Ian Negus
Load more updates
Back to top