Olympics day four latest
Day four of the London Olympics is under way. The US swimmer Michael Phelps could become the joint most successful Olympian if he wins his 18th medal tonight in the 200m butterfly.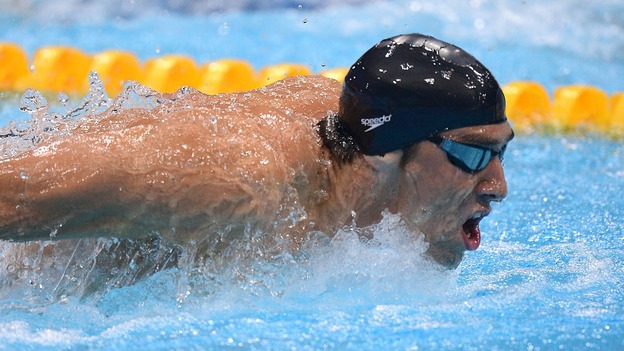 Chad le Clos wins men's 200 butterfly, leaving Michael Phelps tying for the record for most Olympic medals with silver.
GB women's football team 1-0 up v Brazil
Advertisement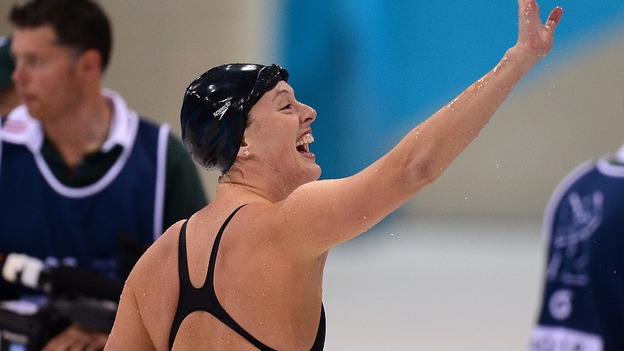 Allison Schmitt of the United States won in Olympic record time in the 200 metres freestyle final with Caitlin McClatchey finishing seventh at the Aquatics Centre tonight.
Team GB's women footballers have arrived at Wembley for their match against Brazil.
Kick off is at 7.45pm.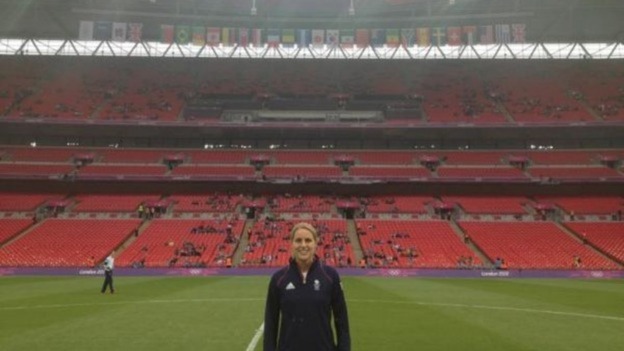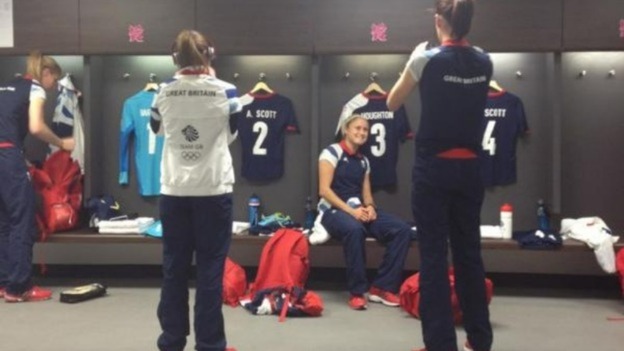 A Transport for London spokesman insisted that it had never advised people to stay out of London.
We want people to come and enjoy all that London and the Games have to offer - world-class sport and cultural events, bars, restaurants, shops, theatres and museums.

People should simply plan ahead to avoid the busiest stations at the busiest times.

London is open for business, we are getting everyone to their Games events on time and keeping the city moving.

The Tube carried an extra 275,000 passengers yesterday - a 7.5% increase on the number of people we would normally see at this time of year.

The DLR had a record day yesterday, carrying 65% more passengers than an average day.
– Transport for London spokesman
Team GB athletes received good luck messages from royalty during a visit to the Olympic village.
Jessica Ennis, Victoria Pendleton and Rebecca Adlington were among those who welcomed the Duke and Duchess of Cambridge and Prince Harry to the team's living quarters.
The Duchess, dressed in a navy blazer and navy jeans, congratulated Adlington on her bronze medal in the pool.
The swimmer, known for her love of shoes, admired Kate's navy wedges, telling her: "I love your shoes."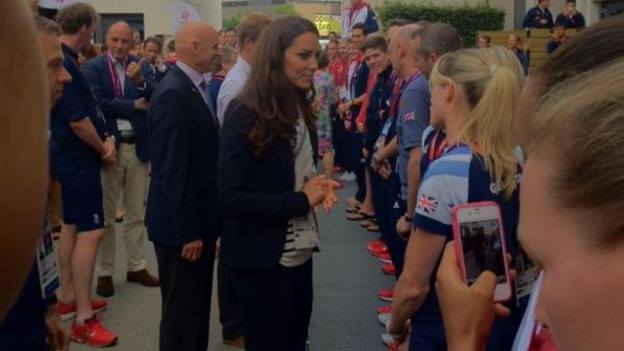 Speaking after the Royal visit, Adlington said: "It is amazing the Royals are here today."They were so, so lovely and I just love (Kate's) shoes.
"They're much nicer than the sports gear we're wearing this week."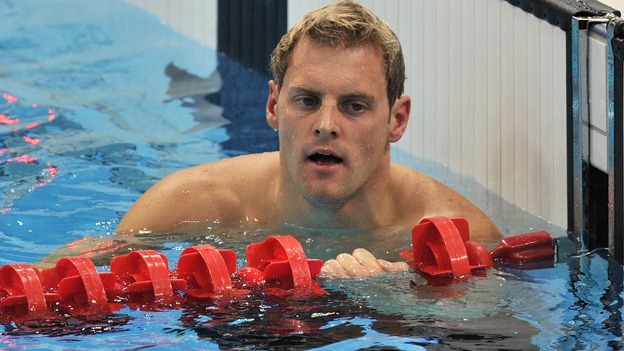 Commenting on public support for Team GB, Liam Tancock, who competed at the Aquatic Centre last night, added: "There were people chanting our names like we were rock stars or something."
Turning to the Royal visit, he said: "I am proud to be British and the Royal family have done a lot for Britain.
"They actually do know a lot about sport and a lot about us."
Advertisement
It seems that Tom Daley has some famous fans as singer Cheryl Cole has tweeted him asking for diving lessons:
. @tomdaley1994 I think you are amazing! Will you teach me how to swan dive?
Of course!!! But first you need to follow me ;) RT @cherylcole: . @tomdaley1994 I think you are amazing! Will you teach me how to swan dive?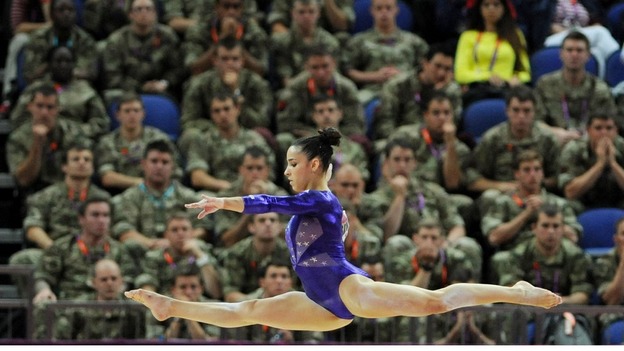 The USA has won Olympic gold in women's team gymnastics, 2nd ever and 1st since 1996 with Team GB coming in sixth place.
Russia and Romania took the silver and bronze medals.
The brilliant moment when Prince William, Prince Harry and Kate all arrive unannounced as you're having a physio sesh! #MarryMeHarry
It was billed by organisers as one of the key destinations for the Olympic Games outside of London, with its seaside location sure to attract holidaymakers as well as spectators for the sailing events.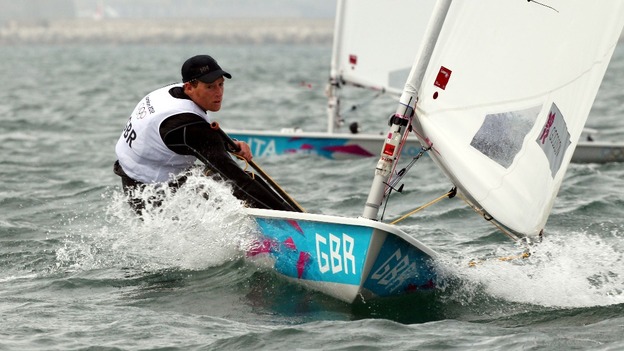 Yet business leaders in Weymouth and Portland have hailed this summer's tourist season as the worst for half a century, as visitors' concerns over traffic congestion and inflated prices appear to have sent them elsewhere.
Weymouth and Portland are playing host to the Olympic and Paralympic sailing events, which are seeing competitors including British medal hopeful Ben Ainslie taking to the water.
Load more updates
Back to top