Olympics day four latest
Day four of the London Olympics is under way. The US swimmer Michael Phelps could become the joint most successful Olympian if he wins his 18th medal tonight in the 200m butterfly.
The latest Index poll conducted by ComRes on behalf of ITV News at Ten tonight reveals that there has been a surge in positivity surrounding the Olympic Games compared with just two weeks ago.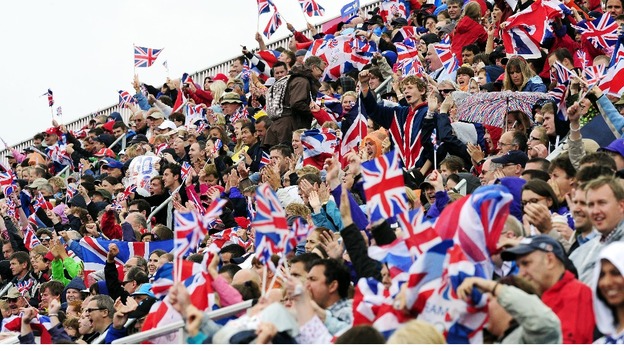 Now more than half of the population (52%) are excited about London 2012, compared to a third (34%) who were excited two weeks ago.
There has been a noticeable rise in positivity about London 2012:
Now, 59% of the public say that the Olympics are great for the UK in such difficult economic times, up from 39% two weeks ago

65% of the population said they planned to watch at least some of the Olympics on TV two weeks ago, now that figure is 75%
Ahhh just met Prince William + Kate here in the village. Prince Harry was there too! All soo lovely. Was amazing :-)
I've just met William, Kate + Harry in the Olympic Village. Great people, really friendly and so nice to speak with. Feeling very honoured!
Wasn't enjoying the Ice bath, but then Prince Harry, William & Kate walked in :) #Olympics!!
Advertisement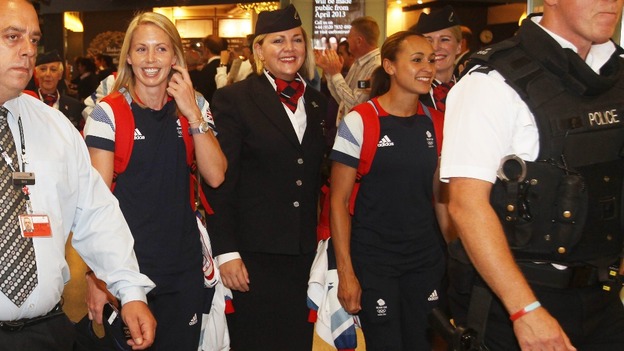 European Champion Jessica Ennis has arrived in London ready for Friday's heptathlon event.
The 26-year-old holds the most amount of points ever scored in the heptathlon by a British woman, surpassing Denise Lewis' 12-year-old record in May.
The Duke and Duchess of Cambridge and Prince Harry have been visiting Team GB at the Olympic village, the athletes have been tweeting their reaction:
Great banter with Prince Harry thanks to @britt9goodwin's smile drawing him in :)
Just met prince William and Kate and Harry! Amazing!! Made my Olympics!
Handball player Louise Jukes has been enjoying the royal attention:
First the Queen now Prince Harry and William!! This Olympic malarkey is rather fun! :)
Swimmer James Disney-May was very excited to meet the young royals:
Just met Kate Middleton with Prince William and Prince Harry!!!
Team GB hockey player is becoming used to the royal attention:
London Mayor Boris Johnson has invited media mogul Rupert Murdoch to attend Rebecca Adlington's swimming final this Friday as his personal guest.
It is understood Murdoch will attend the swimming event with wife Wendi Deng.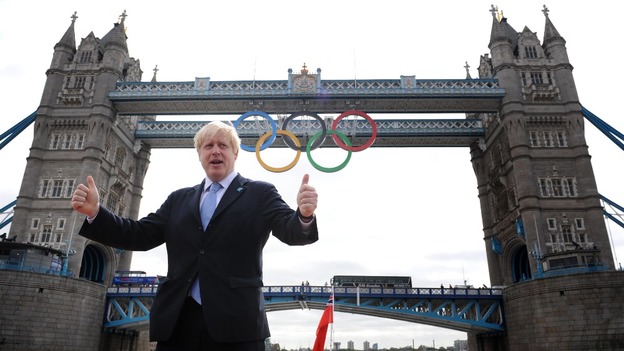 Len Duvall, the leader of the Labour Group on the London Assembly, said: "There are serious questions as to the appropriateness of Boris Johnson taking Mr Murdoch to the Olympics.
"An internal City Hall investigation is still under way after it was discovered the Mayor had failed to declare meetings with Mr Murdoch. I do not think it is appropriate for the Mayor to be entertaining Mr Murdoch in this way.
The Mayor's spokesman said: "The Mayor has always said he would use the Games to shamelessly promote London as the leading business hub in Europe.
"With that aim in mind he's meeting and will continue to meet a range of business and media executives at or on the margins of Olympic events to further London's drive for investment that will spur jobs and growth."
Advertisement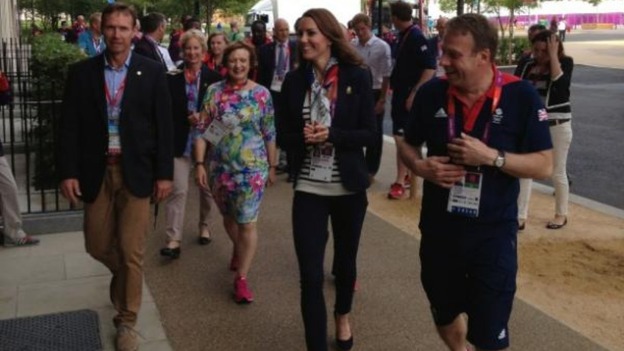 Team GB hurdler Lawrence Clarke has tweeted a picture of the Duchess of Cambridge arriving for a visit at the Olympic village.
Swimmer Craig Gibbon has tweeted his excitement as he is about to meet the Duke and Duchess of Cambridge and Prince Harry as they visit the Olympic village:
Just about to meet Harry,Kate and Wills!!!!!very cool!hope pippa is there too!:-)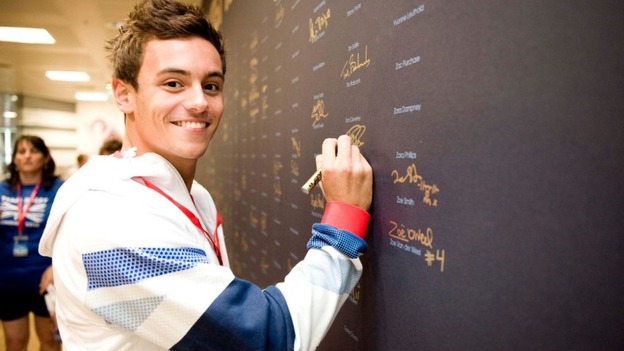 Tom Daley signs the 'Our Greatest Team Wall' at Team GB house last night.
London's tourism industry is struggling to compete with the impact of the Olympic Games, which has left the host city a "ghost town", businesses said.
Many traditional tourist hotspots have reported a fall in ticket sales as visitors flock to Olympic venues across the capital.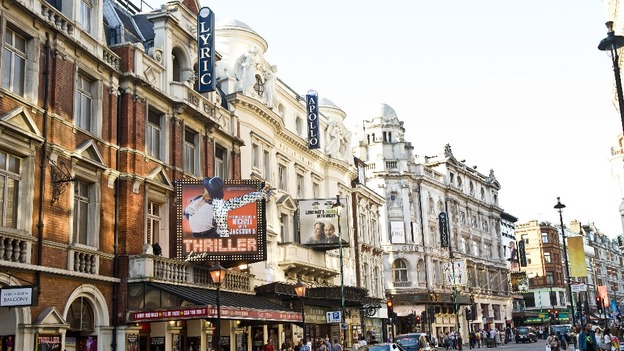 Theatre companies said they were seeing a "mixed picture" with many companies struggling due to the lack of footfall in the West End.
Mark Rubinstein, president of the Society of London Theatre, said: "Normally tourists will visit central London but they are mostly here to see the Games.
"The message about travel problems also seems to have kept people away.
"My experience is things are running smoothly and people should not be put off.
"There is a great opportunity to get out there to see some fantastic shows."
Load more updates
Back to top