Gemma Gibbons wins judo silver
Gemma Gibbons has won a silver medal in the women's judo 78kg category. USA's Kayla Harrison won gold.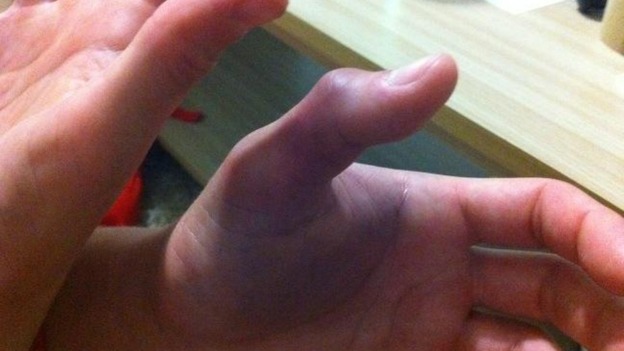 Team GB judo star Gemma Gibbons has revealed the bruises she endured to claim a remarkable Olympic silver medal in her home city.
The south Londoner's boyfriend Euan Burton, a fellow Team GB judo fighter, tweeted the picture, showing Gemma's left hand blackened by the impact of her Games campaign.
Confirming that Gemma's hand was "pretty sore," Burton added his admiration at her stunning achievement, saying, "She won silver fighting four of five fights like this!"
Can't quite believe I'm an Olympic silver medalist, so happy. Thank you so much to everyone 4 your amazing messages, support has been unreal
Advertisement
Euan Burton, Team GB judo fighter and boyfriend to silver medallist Gemma Gibbons, has tweeted:
Gemma Gibbons aunt Karen said she "couldn't be prouder" after watching her win the a silver medal in the women's under 78kg judo. Karen said her sister, Gemma's mum, started her career by starting her in lessons when she was just six.
Her boyfriend Euon Burton, a judo athlete who was defeated in the second round of the men's 81 kg competition, said he was so delighted "by how she smashed it" today.
He said the margin between her and Kayla Harrison was so small she could have become an Olympic champion, but that she was still a champion "in our eyes and hearts."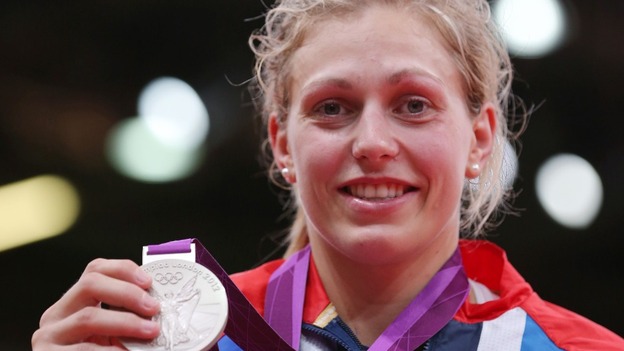 Gemma Gibbons cried as she was received her silver medal in the women's under-78kg judo. She told the BBC she was very disappointed not to claim gold but hoped her winning a medal would raise the profile of judo across the UK.
Well done @gemma_gibbons , you did a great job and had all the skeleton athletes in Bath yelling for you! You made GB proud
Silver it is, but an amazing effort. Not a clue what was going on though :)
Advertisement
Team GB judoka Gemma Gibbons paid tribute to her later mother as she grappled her way to Olympic silver. Her mother introduced her to the sport when she was six, but died in 2004 from leukeamia.
As she won her quarter-final in the women's under 78kg category earlier today she said:
I love you mum
Friends and family were part of the boisterous crowd of British fans inside the Excel Arena where they chanted her name, clapped and stamped throughout her winning run.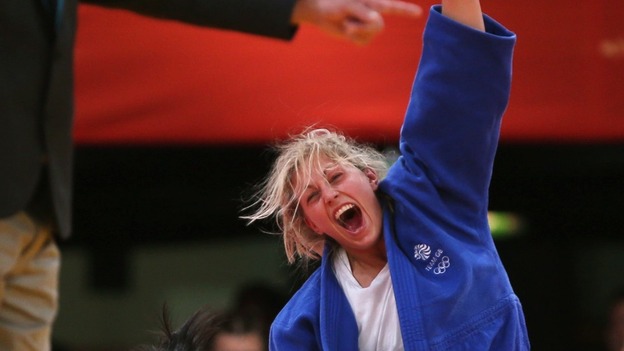 Team GB's Gemma Gibbons has won the first women's judo medal for twelve years. She was beaten in the final by the USA's Kayla Harrison.
Kayla Harrison is the first woman from the USA to win a medal in women's judo.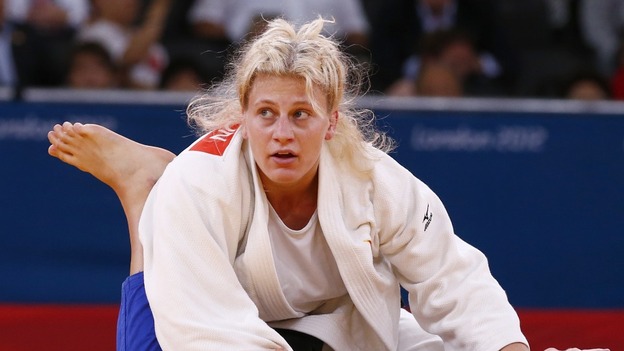 Kayla Harrison has beat Team GB's Gemma Gibbons in the final of the judo final.
Londoner Gemma Gibbon is taking on the USA's Kayla Harrison in the women's 78 kg final. Both women are hoping to make history.
The USA have never won a gold medal in women's judo, and the UK have not won a medal since 2000.
Load more updates
Back to top