London Olympics day six
Day six of the Olympic Games has already seen British swimmer Rebecca Adlington finish in first place in the heats of the women's 800m freestyle and Andy Murray through to the men's tennis semis. There are hopes for more British medals in the cycling
Bronze rower dug deepest at sound of children's names
Greg Searle reveals that he dug the deepest in his bronze medal winning men's eight boat when the cox called the names of his children.
Spain beat GB 79-78 in a men's basketball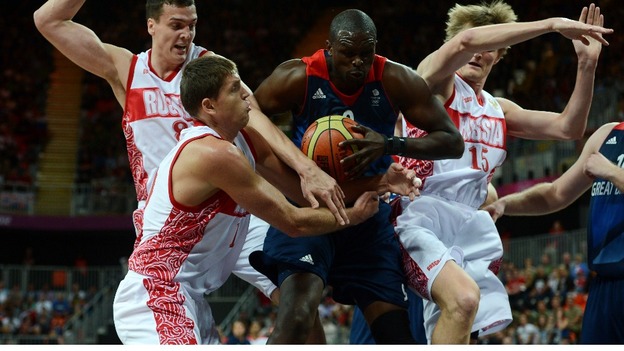 Britain's men's basketball team lost 79-78 to Spain putting them bottom of the Group B leader board. This weekend they will take on Australia and China in their final two games of the preliminary round.
Advertisement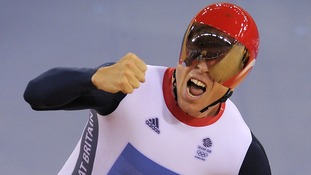 Sir Chris Hoy rode to glory as he took an historic fifth Olympic title on a golden day for Britain.
Read the full story
Fran Halsall finishes in sixth
Fran Halsall finishes the 100m freestyle final in sixth place. Holland's Ranomi Kromowidjojo won the gold medal.
Britain beat Belgium in women's hockey preliminary round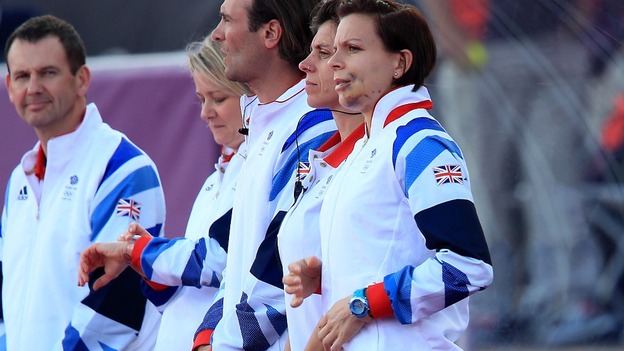 Britain's women's hockey team put in a strong performance against Belgium beating them 3-0 in a group A preliminary round of the competition.
Phelps wins 16th gold medal
Michael Phelps has beaten Ryan Lochte in the men's 200 metre individual medley final to win a 16th Olympic gold medal.
Advertisement
Phelps makes history in the pool
Michael Phelps has become the first male swimmer to win the same event at three successive Olympics after taking the men's 200 metre individual medley title in London.
Gold medallists immortalised in Royal Mail stamps
The Royal Mail is producing stamps featuring Team GB's gold medallists. Gold winning athletes will have their images used on stamps that will go on general sale 24 hours later.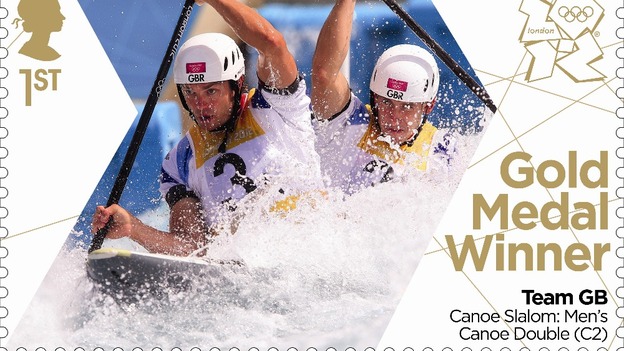 A letterbox in all of the home towns of the gold medal winners will also be painted gold by the Royal Mail to match.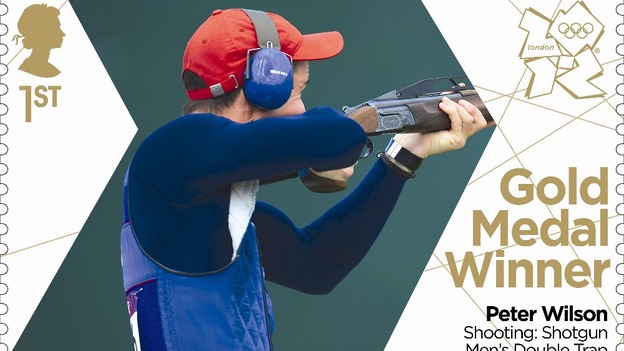 Olympic ticket tout is jailed for 28 days
A ticket tout who was attempting to sell Olympic tickets outside the Excel Centre in London has been sentenced to 28 days in custody. Twenty nine year old Josef Aguirre was sentenced today after a hearing at Stratford Magistrates court.
Aguirre was found with 56 Olympic tickets in his possession which LOCOG is now working to put back into circulation for members of the public to buy.
25% of Team GB athletes educated at private schools
The Prime Minister today said his Government is doing enough to encourage sport in schools, saying they will spend a billion pounds on it over the next five years. His comments followed suggestions by ITV News' Mark Austin that 25% of Team GB were educated at private schools.
See the full interview on ITV News at 6:30pm
Load more updates
Back to top