Wiggins: I don't want helmet law
British gold medallist Bradley Wiggins has denied reports he called for cycle helmets to be made compulsory, but instead about giving cyclists more protection on the road. He spoke after a cyclist died in a collision with a bus near the Olympic Park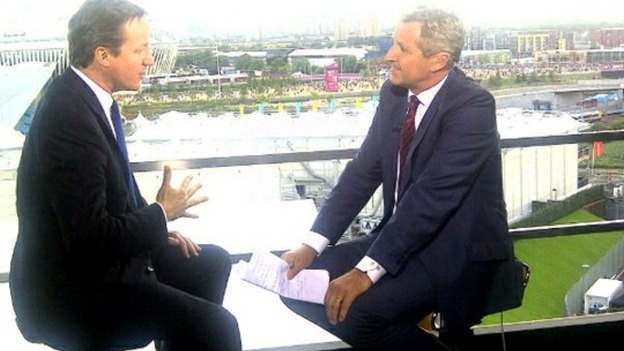 The law for cycle helmets is 'under review' David Cameron told ITV News' Mark Austin during an interview at the Olympic Park today. His comments come after a cyclist was killed by an Olympic bus just outside the stadium. See the full interview on ITV News tonight at 6:30pm
The cyclist who died in a collision with a bus near the Olympic Park has been named locally as Dan Harris.
Advertisement
Just to confirm I haven't called for helmets to be made the law as reports suggest
I suggested it may be the way to go to give cyclists more protection legally I involved In an accident
Chris Peck, National Cycling Charity, has spoken out against British gold medalist Bradley Wiggins saying he "did not think mandatory helmets would be useful" for cyclists.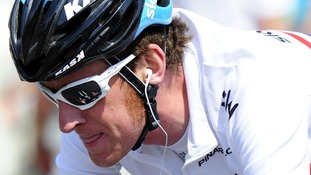 British cycling champion Bradley Wiggins has called for bike helmets to be made compulsory following the death of a cyclist on a London road
Read the full story
Police are appealing for information about the fatal collision between a cyclist and an Olympic shuttle bus in east London last night.
The post-mortem examination is due to take place tomorrow. Next of kin have been informed, but formal identification awaits.
Officers ask that anyone with any information should call the Metropolitan Police's Road Death Investigation Unit on 020 8597 4874.
Alternatively, to remain anonymous, call Crimestoppers on 0800 555 111.
Advertisement
The national cycling charity CTC has tweeted that it is not useful to "give so much credence" to Bradley Wiggins' comments on road safety.
Not sure it is useful to give so much credence to views of gold medallist on road safety - how about Steve Redgrave on the Costa Concordia?
Earlier, the charity's police coordinator Chris Peck was quoted as saying: "Making cycle helmets compulsory would be likely to have an overall damaging effect on public health, since the health benefits of cycling massively outweigh the risks".
Ruckholt Rd is known danger zone for cyclists made worse by Olympics. Helmet debate is damaging diversion from real issues
Would love to know how Bradley Wiggins believes a helmet would of helped a cyclist crushed under the wheels of a bus: http://t.co/uHrtGvrQ
Sky news implies link between man killed cycling bus nr Olympics and not wearing helmet? http://t.co/SiVFKoBe wiggins comment unhelpful
Carlton Reid, the executive editor of cyling website Bike Biz, has written a response to Bradley Wiggins' call for compulsory cycle helmets.
Bicycle helmets are designed for low speed crashes from head height to the ground and offer next to no protection in smashes with motor vehicles. However, this fact did not prevent Bradley Wiggins urging helmet compulsion for all cyclists, a measure that many studies show would offer no whole-population health benefits.
– carlton reid, bike biz editor
Edmund King, the president of the AA, and Christian Wolmar, a transport commentator, engaged in an exchange on Twitter following Bradley Wiggins' comments about making cycle helmets compulsory.
RT with correct Twitter account @bradwiggins has got it wrong. Helmets would be a deterrent & not safer.If cyclists,why not motorists?
AA gave away 5000 cycle helmets last year. Highway Code says you should wear helmet, we advise it but not compulsory
Load more updates
Back to top